Dosyayên Taybet
Sociology
Dosye: 'Di şertên îro da, kurd çawa dikanin xwe nas bikin, bi xwe bin û li hêjahîyên xwe ên aslî xwedî derbikevin?' (01)
Dosye: 'Di şertên îro da, kurd çawa dikanin xwe nas bikin, bi xwe bin û li hêjahîyên xwe ên aslî xwedî derbikevin?'
Zeynelabidin Zinar:
Pêşî ez serkeftinê ji kovara Philosophiayê û rêvebirê wê hêja Elî Gurdilî re dixwazim, bi hêviya domandina kovarê û parastin û geşkirina Ziman û Çanda Kurdî her li jiyanê berdewam bibin. Ev pirsa ku bo min hatiye, bi rastî pir girîng e û hêja ye li serê lêkolînên berfireh bêtin kirin. Li vê jiyanê, di nava vê teknîka nûjen de neteweyek, miletek, civatek û kesek çewa dikare xwe biparêze, çewa dikare xwe bide jiyandin, çewa dikare dola xwe bide domandin, pir girîng e ku tewr û mercên parastin û jiyandinê bi awayekî zelal û vekirî zanibin. Yanêna, xeterên pir mezin li pêşiya her kesî rawestiyane. Kesên ku dewleta wan heye, kêm-zêde dikarin xwe biparêzin. Lê neteweyekî mîna Kurd, du zextên pir mezin li ser wan têne domandin: Yek, zexta heşifandina dewletên serdest e. Dido, zexta teknîka nûjen e. Dema kesek mişext dibe, yan bobelateke pir mezin bi ser ve tê, ev du tişt jê re pêdivî ne: Nan û kinc. Ji bo Kurdan jî niha pêdiviyeke mezin ji bo parastina Zimanê Kurdî û bikaranîna Toreya Kurdî heye. Eger ev herdu neyên parastin, ez bi xwe felaketeke mezin li pêşiya Kurdan dibînim. Jixwe zarûkên Kurdan hertim û hergav li dibistanên dewletan têne heşifandin. Herweha ev "telefona biaqil" ku hatiye binavkirin jî, wek bombeyeke li ser seqandinê ye di destên her kesî de; hiş û mejî bi ciwanan ve nehiştiye. Eger rewşenbîrên Kurd, zana û bîrewerên wan, herweha dê û bavên zarûkan berpirsyariya xwe bi cih bînin, wê karibin xwe wek netewe û wek kes ji van herdu tofanan biparêzin. Di radeya yekemîn de, çewa ku li jorê hatiye gotin, parastina ziman û bicihanîna hawayên toreyî ye: Îro li dinyayê bi sedan nijadên cuda hene, lê wek reng, li jiyanê tenê çar birr mirov hene: Reşik, zerik, sorik û sipî.
Parastina zimanê xwemalî, mirovan li ser nigan radihêle. Ji ber ku ziman wek kinca zirxê ye û rihê nijadî ye: Ziman, ayetek ji Ayetên Xwedayê dilovan e. Deman e li ser bawermendan ku ayetên Xwedê biparêzin. Ziman, diyarîyeke taybetî ye ku Xwedayê mezin wek xelat daye neteweyan da ku ew xwe ji hevûdu cuda binasin. Ziman adana ajara neteweyan e. Ger ne ziman be, netewayetî jî çênabe. Ziman, wek kes domandina hebûna mirovî ye. Ger ne ji zimên be, meriv nikare û nizane xwe bide nasandin. Ziman, dema neyê bikaranîn, mirov hem mîna kes, hem jî wek nijad dibe goristaneke bêkêlik. Ziman mîrata bav û kalan e ku ji meriv re maye. Divê meriv wê mîrateyê bi guran nede xwarin. Ziman ji bo hemû zindiyan nasname ye. Ger ne ji zimên be, meriv bê nasname ye. Ziman nişaya jiyana hemû rihberan e. Her kes û her rihber, bi zimanê xwe têne nasîn. Ziman, peyitandina hebûna nijadî ye. Ger ne zimanê nijadî be, meriv nizane ku meriv ji çi nijadê ye. Ziman rihê nijadî û netewî ye. Ger ziman zindî be, nijad jî û netewe jî zindî ne. Ziman rûmet û nirxê mêjûyî ye. Kesê ku zimanê xwe bi kar tîne, li her deverê rûmeta xwe ji xelkê dibîne. Ziman serbilindî û ciwanmerdiya heyînê ye. Kesê ku zimanê xwe diterikîne, li gelek cihan sernixwûn dibe. Xwedayê mezin, hemû mirovan ji dojeha bêzimaniyê biparêze. Stockholm 14/ 12/ 2021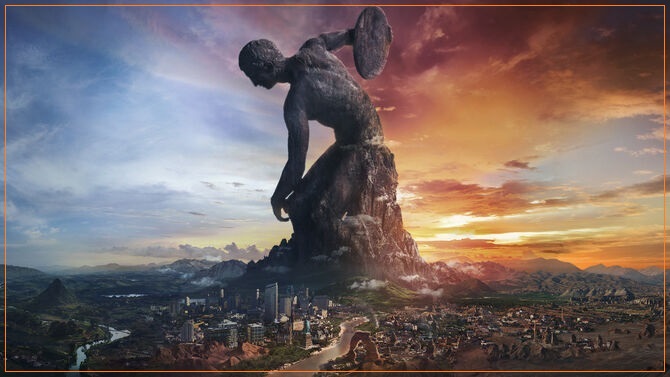 Lokman Polat
Di şert û mercên îro de, divê kurd di serî de li zimanê xwe xwedî derkevin. Ziman bingeh e. Ziman hebûna miletan e. Ziman nebe, netewebûn (miletbûn) nabe. Di pêvajoya pêkanîna miletbûyinê de ziman bingeh e. Ziman haceta ji hev û du fêmkirinê, ramanê, edebiyatê, çandê û hemû şêwe pêşveçûnê ye. Ziman, çand û edebiyata neteweyekê hebûna wê neteweyê ne. Neteweyek ku zimanê xwe, çanda xwe, edebiyata xwe wenda bike, ew bi xwe jî wenda dibe, di nav neteweyên din de dihele, asîmîle dibe. Yên ku neteweyan li ser lingan dihêle ziman, çand û edebiyata wê neteweyî ye. Digel vê ji bo hizr û ramanên netewî û demokratîk lênêrîneke felsefî jî pêwîst e. Felsefe lênêrîna li xwezayê, cîhanê, civakê û siyasetê ye. Her însan li gor ramanên xwe yên felsefî tiştan şîrove dike, dinirxîne. Felsefa însên bandora xwe dide ser şiklê jiyandina jîyana însên. Felsefe ronahîkirina hizrên ramanên însên e. Zanîna jîyanê û nirxandina civakê bi ramanên felsefî pêk tê. Ramanên îdeolojîk, sîyasî û olî di bingeha xwe de ramanên felsefî ne. Ji bo wêjeya netewî kurdî ez vê bibêjim; Edebiyata netewî bingeha neteweperestiyê ye. Bi edebiyatê bîr û hizra netewî tê pêkanîn. Edebiyat û bi taybetî jî roman zimanê gel e û neynika civakê ye. Zimanê edebî zimanê hest û ruhê netewetiyê ye. Şêweya ravekirina zimanê îdeolojîk, teorîk, siyasî, ramanî, felsefî û zimanê edebî ji hev cuda ne. Pirtûkên fikrî, zanistî, ramanî, felsefî li gor şêweya zimanê teorîk û siyasî têne nivîsîn. Berhemên edebî jî li gor şêweya ravekirina zimanê edebî têne afirandin. Niştimanperwerî bi edebiyatê reng digre. Bingeha welatparêziya kurdî di berhema edebî Mem û Zînê de bi reng û dengê netewî hatiye xemilandin û bûye bingeha neteweperestî û welatparêziya kurd.
Ji bo xwebûn û li nirxên xwe xwedîderketinê, divê kurd li hemû nirxên xwe yên netewî xwedî derkevin, wan biparêzim û herweha divê kurd li doza xwe a netewî û demokratîk xwedî derkevin, vê dozê bi hest û ruhê (giyanê) kurd û kurdayetiyê biparêzin. Ji bo kurdan heqê çarenûsiyê, ji bo pêkanîna daxwaza dewletbûnê (federasyon yan serxwebûnê) têbikoşin. Ji bo wê jî, di rewşa îroyîn de ji bo yekîtiya netewî û demokratîk çi pêwîst be divê bê kirin. Divê kurd ji bîra nekin ku Kurdistan dayika me tevan e. Xwedîderketina kurda li hev, xurtkirina têkiliyê di nav hev de û yekîtî pir giring e û ferz e. Kurd dest bidin hev dê karîbin bi hêztir bibin û zutir bighêjin armancên xwe. Spas ji bo we mecal da min ku ez van dîtinên xwe pêşkêşê xwendevanên kovara Philosophiayê bikin. (15.12.2021)
Têmûrê Xelîl
Ji ber ku bersiv bo kovara Philosophiayê ye, ez ê hewil bidim gorî felsefeya xwe bersivê bidim. 1. Xwedê bikim di navbera kurdên dewletxwaz û dewletnexwaz da yekîtîyek çê nebe. Ji ber ku di encama dengdana di navbera wan da hemû kurd gerekê dest ji fikira dewletbûnê berdin. 2. Xwedê bikim her pirsên sîyasî ne bi biryara gel bê dayîn, lê bi biryara çend aqilmendên gel bê dayîn. Ji ber ku eger biryar di dest gel da be, gotinên "kurd" û "Kurdistan" ji mejûyê me dertên, wek "Bakurê Sûrîyê", "Biratîya gelan", "Welatê mişterek". (14.12.2021)
Fêrgîn Melîk Aykoç
Gelên dîroka xwe, pêşveçûnên dîroka xwe nizanibin, bi felsefe û feraseta bav û kalên xwe mezin nebûbin, mejiyên wan bi bîr û boçûna biyanî, yan jî dagirkeran hatibe dagirtin, ew kesana ji rastiyên xwe, çanda bav û kalên xwe, gelê xwe dûr, di hêlaneka bîşaftin û têkçûnê de sewsî ne. Ne dikanin bibin parekî nijad û civaka xwe, ne jî di nava çand û têgîhîştina serdest de bi awayekî xwenasî entegre dibin. Lema li hin welatên ewropî rêya perwerdeya zimanê zikmakî hatiye vekirin ku her kes berê xwe binasin, bi rastiyên xwe tevê civakê bibin ku nebin pirsgirekên civakî. Ez bi salan wek mamoste û şêwirmendekî ciwanan xebitîm, min ev rastî dît: Li vir Ewropê mezin û ciwanên biyanî, di nava çandên cûda de parçebûna giyana wan, tirs û tênegîhîştina wan, hêvî û bêhêvîtiya wan weke gijgêlekek li bîra wan dipiçike. Ew di nava malê de cihanek li kolan, kargeh û saziyan jî di cihaneke din de dijîn. Li gel wê nekanîna girêdanek di navbera wan herdu cihanan de danînê xweber kaosek kronîk di giyanên wan de diafirîne. Li welatê wekî welatê me, dirok qedexe, ziman qedexe, jiyan û têgîhîştina bi binyata xwe ve girêdanê qedexe, bişaftin bi kotekeke ji normên mirovbûnê der, bi her awayî polîtîkayeke piçûkxistin, reşkirin, tinekirinê wekî erkek hemû saziyên heyî bi qanûnî hatiye danîn, bi saziyên dîn (ol) jî li xwe vegerîn gihandine kufarê. Heta di mejiyê tekakesan de jî ev azînên têkbirinê weke serbilindiyekê hatiye bi cihkirin. Ev jî di nava nivşên ciwan de xweber kesayetiyeke xwe, bav û kalên xwe piçûkdîtinî di derekeya nexweşiya giyanî ya kronîk de bi pêş dixe. Pêdiviya vê nexweşîyê bi terapiyeke demdirêj, zanistî û pisporî heye.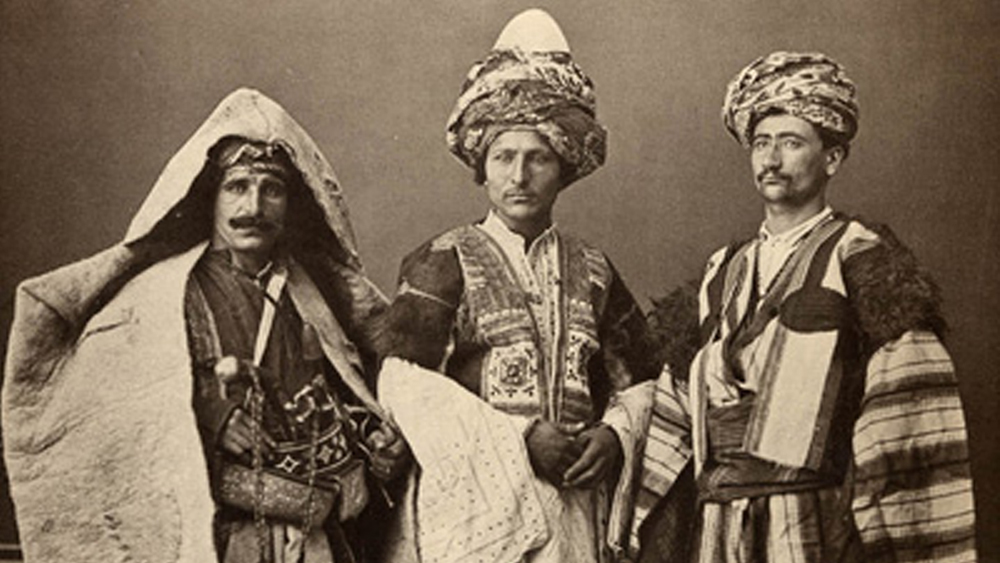 Çare çi ye? Divê li her bajarî ji saziyên hizbî – siyasî betir, kom, komik, civat û komaleyên xwe û hev nasînê, weke folklor, xwendina çîrokan, axaftin, kenîn, govend, derfetên her kes bikane çîroka xwe bê tirs û guman vebêje hebe. Rengê zimanan, giringiya kevneşopiyên bav û kalan, di dîroka cihên ku bav û kalên me jê hatine de çi hebûn, werin vekirin. Ji bertekên tund dûr sekinîn, bi sebr û aram tevgerîn pir girîng e. Bi pêvajoyê re hêdî hêdî ketina nava dîrokê. Pêşniyazên perwerdeya nav malbatî, xurtkirina hevalbendiyên di nava malbatan û ciwanên Kurd de. Rengên dîrokê yên serbilindiyê bi jîrî vebe. Mînak: Navendên felsefê 1 – Hemedan (Ji Medan ta Behlûl Dana Mahî, Şawuşên, Baba Tahîrê Ûrayan), 2 – Navenda Zagrosan (Pîr Gaumada, Pîr Stran Taxma, Ebul vefa, Sultan Sehaq) girîng e. 3 – Serweriya Xaltan (Urartu) û berhemên wan. Pirtûka Andrew Collin (tirkiya wê 'Meleklerin Külünden'). Di dîrokê de jinên Navdar weke Keybanû 'Samîramîs' (Xweha Aştiyago Amytis), Keybanûya Misrê 'Nefretîtî' (Keça Shutarna II. Mîtanî) Tomrisa Seroka Massagetan (Keça generalê Med Madaheas). Ereba şer 'Maranya' (Mîtaniyan ew çêkiriye, di wateya du maranî de ye, hê jî li Serhedê ji tekeran re 'Maran' tê gotin) Mînakên ji serbilindiya dîrokê pir in. Ev dikanin xwebaweriyekê li wan çêkin. Bi kurt û Kurmancî, divê ciwan bigîhîje pîleya bi bav û kalên xwe serbilindbûnê. Ev mijareyeke gelek berfireh e û bi çend paragrafan, zelalkirin gelek dijwar e. Pêdivî bi têzên doktora û xebatên zanistî heye. Li gel daxwaziya serkeftinê ji bo Kovara Philosophiayê, bi hêviya em bikanin bi cîwanên xwe ve li xwe û dîroka xwe vegerin. (17.12.2021)
Mizgîn Hesko
Berî her tiştî, ez spasiya we dikim, xebata we ciyê rêz û hezkirina xwendevanên zimanê kurdî ye. Bê guman. Jiyan diyardeyeke berdewam e û mirov nevîçirkên heman diyardeyê di lêgeriyaneke (lêgerîn) berdewam de dijîn. Ango ji destpêka pêvajoya dîroka mirovan, ademîzadan hewil dane ku xwe binasin û derdora xwe jî nas bikin, xwe ava û bihêz bikin û jiyanê li ser rûkê zemînê ava û hêzdar bikin. Piştî hin qunaxên sereke ku diviya bû, ku ew wan derbas bikin, mirov gihiştin ku ziman jî bikarbînin, gihiştin ku li ber dengan, tîpan bi'afırînin. Bi wateyeke din her mirovek bi zimanê xwe, di hişê xwe de dipûnije û hizir û ramanên xwe beriya ku bên nivîsîn yan vegotin li wir, di hiş de amade dike. Belê û ji bo mirovekî ji xwe bawer û xwedan karîzimayeke saxlem û tendurist, pêdivî bi hin gav û kiriyaran heye ku ew incama pirr ji lêkolînên zanistî ne û hewil didin ku mirov ji warê pêdagojî û sosiyolojî bigihînin wê qunaxa ku xwe baştir binase û xwe baştir ava bike û wiha ji bikaribe bi derdora xwe bawer û lihevhatî be û ji wan: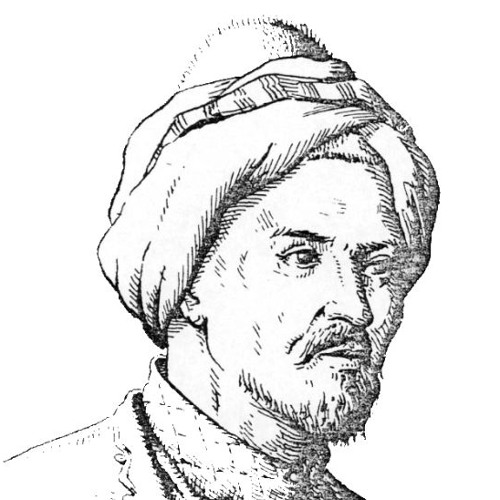 Rêzkirina ramanan û rêzkirina karên seretayî ku divêt pêk bên. Hinek dem û bi tenê, ev yek da ku mirov li xwe û li kiriyarên xwe vegere û careke din hiş û hizirên xwe zelal û serrast bike. Hin rengên werzeşê (sport) herwiha yoga û xwendina pirtûkan yan jî xebitandina hinek dem ji bo behriyan wekû guhdarîkirina mûzîkê, nîgar kirin, dirûtin û hwd. Pilankirina ji bo pêkanîna armancekê û pilankirina rojên bêhnvedanê (betlanê) wek mînak; alîkariya civakê û kesên li derdorê. Şer û xebat li dij nerînên teng û ramanên reşbîniyê û hwd. Zarokên ku ji nuh ji dayik bûyî bi hesta bîn û hilmê, dê û bavên xwe nas dikin. Ew hino, hino û dema ku mezintir dibin, destan dixebitînin û ku destê xwe carekê avêtin cihekî bi êş û şewat, êdî hew vê kiriyarê dubare dikin û êdî hewil didin ku bi hin dengan xwe derbibirin ta ku hînî gotinên ku pêdiviya wan pê heye dibin. Ji bo me kurdan jî, hîn bîn û hilma xaka me ber bi xwe ve dibe, lê pêdiviya xakê bi zimên heye û wekî ku ji layê zanista derûnî ve hişkere û belî ye: mirovê ku bi zimanê dayikê nizanibe, ew dimîne mirovekî şikestî, ji xwe nebawer, bi gavên zîz birêve diçe, nikare derbasî civakê bibe û zû jî fêrî zimanê duyem û sêyem nabe. Heman kes dûrî çand û kelepûra netewa xwe dimîne û êdî dibe ku bigihêje pergala mirovekî xwe nenas. Li gor şert û mercên îro jî, mirovên kurd dê nikaribin xwe binasin, eger ew xwe bi zimanê xwe nas nekin, ma dê çawa mirovek xwedî li nirxên xwe ên xumalî vegere, ku ew hîn nizanibe di hiş û bîreweriya xwe de bi zimanekî bingehîn bihizire û têkiliyê bike. Mirovê kurd û îro divê derbasî dibistanan bibe, divê perwerdehiyê bi zimanê xwe werbigire, divê derbasî zankoyan bibe, divê baş bixwîne û divê haya wî ji dîrok û wêjeya milletê wî hebe.
Ev tev divê bi rêk û pêk, bi awayekî sîstematîk bêne kirin û li gor mercên hevçerx û jiyana modern, ku ji niha û pêve dê mirov û piştî cîhana Globalîzmê, bêhtir ber bi Dîgîtalîzmê ve biçin, dê cîhan wê bêhtir ji bo berjewendiyên xwe bixebitîne. Aya em ji vê yekê re û ta kîjan radeyê amade ne, belkî mebesta min nifşên me ên nûhatî ye?! Teqez û ji bo me kurdan dê hîn jî rewş tarî be. Bê welat bûn! Ziyaneke mezin û şikestineke bê hempa ye, ku heman şikestin, lerzeke nepenî di derûniya mirovan de peyda dike, lê ev nayê wê wateyê ku mirov êdî radest bibe û hew êdî hewil bide ku xwe binase û ji xwe, ji derfetên heyî bawer be. Belê rast e ku her mirovek ji derdora xwe distîne û werdigire, lê ya rasttir ku kesayetiya saxlem ji pirr hest û nestan, ji bîr û baweriyan, ji xwestek û pêdiviyan, ji komek ji raman û hizran û hwd. pêk tê û divê ku mirov bizanibe çawa wan hest, raman, bîr û baweriyan ji bo xwe û ji bo xêr û bêra giştî bixebitîne. Mirov bûnewerekî civakî ye û civaka bihêz û xwedan serwerî li ser milên mirovên xwenas, saxlem û azad radibe û wiha jî nirxên heyî diparêze. (15. Berfanbara 2021ê)
Hasîbe Çolak
Prometheus, li ezmên rûniştîbû û li dinyayé, mêze dikir. Çavên wî, bi mirovan ket. Ji her alîyê, gelekî di tarîyêde bûn. Fikirî! Zanibû ku qedexe ye, lê bi dile xwe nikaribû. Hat û bi dizîka ji agirê zanistîyê çiroskek girt û anî dinyayê û da mirovatîyê. Bi vê yekê, Zeus hêrs bu. Bi qasî hezar salan, li çiyê ew li qeyd û merbendan da. Ji ali aliyê bazekî ve kezeba wî ya reş; roj bi roj hat xwarin, lê her dem jîn dibû. Goştê wî, bi zindî dihate xwarin! Dengê wî erd û ezman dilerizand. Lewra xwin nedibû av. Goştê hev jî bixwin, hestî nehat avêtin. Dilê birayê wî pê şewutî û bi destê birayê xwe, azad bû. Cîhana mirovahîyê, bi agirê zanistîyê tevlî xwezayê bû; rengorengo û cûr bi cûr. Ew agirê zanistîyê bi sed salan vemirî, li dinyayê gerîya; carinan di destê Kawayê Hesinkar de bu pêtal, ronahîy da welatê azad, carinan çû Mahabadê bû ala rengin, carinan jî bû wêje, stran, çirok, çand û huner, carinan bû ziman û wekî ronahîyê, diket dil û ruhê jinan. Loma dibêjin, dayik welat e, çand jê diwelide. Ziman jî di deste jinan de ye. Mer û jinên kurd, zêdetir bi xeriban re dizewicin û bi vî hawî mala xwe û heft bavê xwe dişewutinin. Meriv divê DNAya xwe xera neke.
Ji dewra mîtolojîyê heya dema niha, agirê zanistîyê digewire, ji destê jinan dertê û dikeve destê mirovan. Di vê demê de bi heş û aqilê xwe mirovatî xwe gihandiye internationalîyê. Loma jî divê meriv xwe ji medya civaki nede alî û wê, bigre dest xwe. Bi rîya malperên wekî Facebook, Twiter, Instagram û hwd. xwe bigihijine mirovan. Zêdetir jî mirovên me yên xerîbîyê û yên li welêt, rojane 1000 caran bi zar û zimanê kurdî bikevin motoren legerînan yên internetî; wekî Google, Yahoo, yandex û hwd. Ev yek zêdetir di deste 'Nişfa Z de ye. Çand u zimanê kurdî di cihana xeyalwerî (virtual), -gel- xwenasîn- li ser tuşekê ye.
Ji bo pêkhatina pêşketinan jî, zimanzanên wêjeyê û zanistmendên zanistên cuda, bi rîya afirandina çirok, pêkenok, filmên kartonî, tiştanok, sinema, felsefe, civaknasî, matematîk, fizîk, kîmya, jînnasîyê û di warê resim, heykel, dîroka kurdan, hunermend û wejeya kurdan, divabe magnet werin çêkirin û li ser internete, werin firotin. Heke pêlîstokên zarokan yên kurdîaxêv werin çêkirin, dê zarokên me zûtir fêrî zimanê xwe bibin. Divabe nivîskarên me yên berê yên hezkirî werin nasandin û ev yek, divê ji bo nivîskarên nûpêketî jî were kirin. Herweha divê meriv fêrî ehlaqekê baş û zelal, rêzgirîya li hemberî xwezayê û mirovan jî, bibin. Ceribandina hinek mûzîkên nû wekî rap û rock û hîp hopê jî; tevî govend û stranên kurdî, dibe ku sûdmend be. Lê divê em ji bîr nekin û hezkirina ji çand, ziman û hunerê û xebatên ku ji wan dihêne kirin deynin pêşîya tevahîya faktoran. Hezkirin, hîskirin û xebitîn û dîsa xebitîn, hîskirin û hezkirin. (25.12.2021)
Shahînê Bekirê Soreklî
Dema hîn terr bûm hêviya min ji "Kurdan" wek yek kom û yek millet mezin bû, lê bi derbasbûna salan re û bi encama nasîna Kurdên ji şûn û paşereh û bawerî û çînên cuda bi şêweyeke baştir; her weha bi encama domandina nakokiya di navbera hin rêxistinan de û dûrbûna hinan ji mentiqê, ew hêviya min her ku çû melûltir bû. Pirsiyareke wek ya Mamoste Ali Gurdilî (Kovara Philosophiyayê): "Di şert û mercên îroj de, gelo Kurd çawa dikarin xwe binasin, bibin xwe û li nirxên xwe yên xwemalî vegirin?" heye ku pirsîna wê bi awayekî din guncavtir bûya, wek: "Di şert û mercên îroj de, gelo Kurdên filan herêmê (yan filan beşê Kurdistanê) çawa dikarin xwe binasin, bibin xwe û li nirxên xwe yên xwemalî vegirin?" Bikarhanîna peyvên wek "Kurd" û "Kurdan" bi wateya gelemper ji bo pirsiyarên weha ne durist e. Mirov dikare pirsiyareke weha derbarê Almanan de bipirse, bo nimûne, ji ber ku çawa be jî û çiqa ne hêsan be jî, wî milletî sîstêmeke xwe ya perwerdekarîyê û hukûmeteke xwe ya federal heye, her weha yek zimanê standard û derfetên xwegîhandina hevwelatîyan hene.
Di rewşa Kurdan ya îroj de mirov nikare wan hemiyan li dora ramanekê yan bawerîyekê kom bike, ne jî dikare xwe bigihîne tevahiya wan. Kurdê ji gundekî herêma Diyarbekir, bo nimûne, bi zihniyet û bawerî û zimanê xwe bi gellek awayan ji gundiyekî herêma Sine li rojhilatê Kurdistanê cuda ye. Jê pê ve, Kurdên li deverên cuda bi zimanên cuda û alfabêyên cuda, her weha di nav sîstêmên cuda de perwerdeyê bi dest dixin. Yek zimanê ku ji alîyê tevahiya Kurdan ve bi nivîs bihêt xwendin û têgihîştin niye. Li milê din, siyaseta hin rêxistinên Kurdan li şûna ku zihniyeta xelkê ber bi hev wîne, ew ji hev dûrtir xistine. Şêweya ku hinek nivîskar û "rewşenbîrên Kurdan" pê difikirin hema- hema bi tevahî ji şêweya zihniyeta bi milyonan Kurdên bêdeng û ne aktîv dûr e. Jimareke bilind ji Kurdan nema bi kurdî dipeyivin. Ji bo van sedeman û gellekên din mirov nikare yek bernameya di warê mijarekê de bo tevahiya Kurdan bi rê xe û encamên erênî jê bipê. Ger derfet hebûna û ger endamên neteweya Kurd xwe gîhandibûna qonaxeke pêşvetir, heye ku bernameyên derheqê "xwenasînê" û xwedî-lixwe-derketinê de bikaribûna ji alîyê komên rewşenbîr yên têgihîşt ve bihatana amadekirin û birêxistin. Bernameyên weha dê bikaribûna li her herêmê bihatana birêxistin, bi beşdariya mîdyayê, xwendegehan, kûrsên taybet, kombûnan… Yên van bernameyan li şûnên cuda amade dikirin dikaribûn di konferansên salane de beşdar bibûna û ko-ordînasyon di navbera xwe de bi rêxistana. Lê ji bo gavên weha derfet, xwe-organîzekirin, mentiq û hevkarî divên.
Di rewşa "Kurdan" ya îroj de van mercanan nahên dîtin. Lê li herêma başûrê Kurdistanê kiryarên weha pêkan in, Ger rêxistin û karbidestên wê herêmê li hev bikin. Li wir karbidestiya kurdî heye û derfet ji alîyên din bêtir in. Birêxistina bernameyên derbarê van mijaran de pêkan e, çiqa ne hêsan be jî. Bi kurtî, mebesta min ev e: Em bixwazin-nexwazin Kurd di rewşa îroj de ne hevgirtî ne, ne jî komeke homojên in. Divêt mirov ligor şûna her komekê û şert û mercên şûna ew lê gavan rane. Li dawîyê ragihînim ku di vê qonaxa bezabûna bêhûde ya pêşkevtina teknolojiya ragîhandinê, dan-û-stendinê û babetên cuda yên mîdyayê de, her weha bi encama koçberiya komên mezin ji Kurdan û bicîhbûna li welatên cuda, çanda kurdî, erf û toreyên kurdî, di nav tehlûkeyeke kûr ya wendabûnê de ne. Li cîhana me bi giştî, çanda amerîkî-ewropayî bandoreke serpereşt li ya daniştvanên cîhanê dikêye. Ger siyasetmedarên Kurdan, nivîskarên wan û "rewşenbîrên" wan nikaribin roleke bêtir erênî di parastina nerxên kurdewarîyê û çanda kurdî de bileyizin, zihniyeta Kurdan û nerxên hevbeş dê her bêtir û bêtir ji hev bi dûr kevin. (12/2021)
Alî Kut
Bersiva pirsa te him hêsan û him jî zehmet e, lewra di vir de hilbijartinek heye, ji ber vê hindê jî min xwest bi vê sernivîsê bibersivînim: Mirov heyîn û hebûneke kulturî ye, bê yî kulturê em nikarîn heyînê şirove bikin. Heger em kulturê ji hundurê mirov veqetînin dê bitenê kakilek vala di dest me de bimîne. Kultur armancek siyasî ye, ne amûr û şêweyeke xweîfadekirinê ye. Bêguman, kultur ji hemû nirxên mirovî re dikare bibe amûrek, çi takekesî, çi sazî û hundurîn. Mirovên xwedî dewlet û dezgeh kêm caran bi hilbijartineke welê rûbirû dibe. Bitenê ên nola me divê vê hilbijartinê bikin. Çi ye ev heyîna kulturî?
Heyîn an jî hebûn têgihiştin û pêhesînek e. Ewropî ji van hestan re perception dibêjin ango têgihiştin an jî komkirina pêvajoyên di mejî de ye ku agahdariya ji hestan wekî tişt, bûyer, peyvên nivîskî digre û gotinê şîrove dike. Bi gotina melayê gundê me, îdrakkirin û fêmkirina derdor û dinyayê ye.
Visuell perception: Têgihîştina dîtbarî şiyana şirovekirina teşwîqên derveyî bi alîkariya bandorên dîtbar e. Auditiv perception têgihiştin ji hêla organê bihîstinê ve ye. Haptic perception qabiliyeta komkirina agahiyan bi dest (temas) û tevgerên laş e. Bêguman çend perceptionên din jî meriv dikare li van zêde bike, ya girîng ev e ku ev pêvajo bi hev re têkildar e û di rewşeke civakî de mana xwe dibîne û hişmendîyekê ava dike. Heger em vegerin ser bersivê, divê pêşin em hilbijartina xwe bikin û ku hilbijartina me li hêla "kurdî" be divê em bi biryar û cidî vê naverokê dagirin û bi mane bikin: Heger me biryara kurdbûyîna xwe da be divê em heyîna xwe ya kulturî bikin bi kurdî. Bi kurdî temaşe bikin; rengên xwe nas bikin, cilên xwe, kofî û kolozên xwe, co û cobarên xwe, çiya û newalên xwe. Bi kurdî bibihîzin; li stran û dûrikên xwe, li lavij û pahîzokên xwe, li destan û çîrokên xwe, li serpêhatî û dîroka xwe… Bi kurdî bibêjin; baxivin, binivisînin, vebêjin… Her wisa divê em dinyayê jî bi kurdî binasin, bi rêya wergerê û şirovekirinê. Bi bawerîya min incex bi vî şêweyî em bibin heyînek kulturî, li xwe vegerin û xwe wekî kurd hîs bikin. (19.12.2021)
Devliken Kelogirî
Xwe yan jî xwebûn, ji axê dest pê dike. Zimanê axa ku meriv li ser wê ji dawa dîya xwe dikeve, bi herikîna zemên re, kodên wê axê li dil û mejîyê meriv, li fikr û nerîna meriv, li sekn û kesayeta meriv bar dike û meriv dibe xwe. Heger li ser wê axê meriv bi zimanê wê axê nekenîyabe, negirîyabe, hez nekiribe, dil negirtibe, bi kin û kurmancî heger meriv bi zimanê wê axê şad nebûbe û kêf nekiribe, heger meriv bi zimanê wê axê neêşîyabe û xemgîn nebûbe, meriv biçe ku derê jî, li wê derê meriv tenê mîna zirpîneyekê ye û pîne jî tu carî dewsa xwe nagire. Em kurd di gelek dewr û dewranan re, di gelek demsal û qonaxan re derbas bûn; him ji alî dagirkeran ve, him jî piştî wextekî em xwe bi xwe bi ber bayê asîmilasyonê ve ketin û bûn bîyanîyê XWE. Dûrketina ji zimên birîneke kûr vekir li ser hiş û binhiş û derûnîya me; hêdî hêdî em ji XWE dûr ketin, XWE li ber çavê me bû marekî reş û hişt ku em noqê jê vala bikin. Mixabin, îro ro em û xwe du xerîb, du bîyanî ne!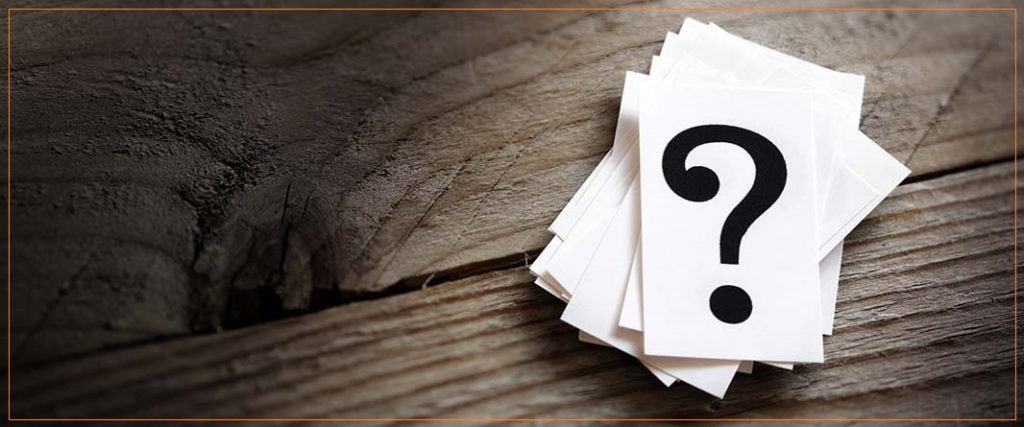 Em ê çawa li xwe vegerin û dîsa bibin xwe û xwedîyê nirxên xwe yên xwemalî? Dîsa hewce ye em dewr û dewran, demsal û qonaxên berê yên em tê re derbas bûbûn bi bîr bînin û li zimanê axa xwe bihilkumin, da ku bi saya wî zimanî dîsa ew kodên wê axê li dil û mejîyê me, li fikr û nerîna me, li sekn û kesayeta me bar bibin. Rê û rêwîtîyeke zor û dijwar e, lê mimkun e, heger meriv bi xwe û daw û doza xwe re durist be! Gazin ji kesên ji rêzê re tune ye; jixwe di şert û mercên zor û dijwar de bi zorê li ser nigan diedilin û dikevin hetirî û dahdeloka debara mal û malbat û zarokan; pişta wan her xwar e… Lê hewce ye em gazinan li sinifa bilind bikin; li xwende û zanayan, li rewşenbîr û entelektuelan, li nivîskar û hunermendan, li aktivîst û sîyasetvanan… Şoreşek hewce ye, lê şoreşa lixwevegerînê, ne şoreşa dûrişme û sloganan! Hewce ye ev sinifa elît bi vîzyon û feraseteke xurt axê bi şênîyên axê bide naskirin. Û ev jî bi zimanê vê axê mimkun e; lewra heta kurd bi kurdî terbîye nebin, kurd ê bi nirxên xwe li ser axa xwe mîna pîneyekê bin û tenê ew ê ji wan re "kurdkokenlî" bê gotin. Kodên XWEbûnê di axê de veşartî ne û ji bo em wan kodan li xwe bar bikin, hewce ye em xwe hînî zimanê wê axê bikin. (22.12.2021)
Mahmut Ozçelîk
Divê Çarenûsa me Neşibe Çarenûsa Sumeran
Dîroka mirovahiyê, wekî peşveçûna şaristaniyan bê dîtin jî, di esasê xwe de bi tunebûna gelek şaristaniyên ku mohra xwe li gelek îcadan xistibû ve tije ye. Dema Sumeran li Mezopotamyayê toximê devletbûnê û hiqûqa ewilîn avêt wê axê û şaristaniya herî bi hêz a wê demê afirand, bawer im tu kesê ku di wê dewrê de dijîya texmîn nedikir ku dê rojekê civakek wekî Sumeran li rûyê dinyayê nemîne û tenê navê wan bimîne. Çimkî bi xwe û hebûna xwe beled bûn. Lê dewr dewra hêzê bû, yên xwedî artêş bi demê re ew ji qada dîrokê rakirin. Ger Sumeran li gorî hewcedariyên nû xwe biguherandina dê belkî hebûna xwe hetanî îroj bidomandana. Lê wan ber bi heyamên dawîn ev guherîn pêk neanîn û bûn qurbaniyên împeratoriyên xwedî artêşên mezin.
Dema em li neteweya kurd û vê dema teknîkî ya dijîtal dinihêrin nola ku ji bo siberoja me talûkeyek mezin hebe dixuye: Di nav çanda populer ya kûrewî de wendabûn. Di bin bandora çanda populer de ji kesayetiya xwe, ji medeniyeta xwe ya taybetiyên xwemalî dihundirîne, dûrketin heye. Ev pirrê caran derî îradeya endamên civakê jî pêk tê. Çimkî em bêyî hay jê hebin di bin bandora xwarinên demê de, di bin bandora muzîka demê de an jî di bin bandora cil û bergên demê de dimînin. Carinan jî mirov di bin endîşeyên derheqê siberojê de dieciqin û ev eciqîn jî ji çanda bav û kalan dûrketinê bi xwe re tîne. Ji ber ku tu saziyeke me ya kurdî ya fermî ku di dahatûyê de di hêla hin pîşeyan de an di hêla debara xwe dabînkirinê de bikaribe garantiya kar û xebatekê bide mirovan tuneye. Yanê derfeta 'aboriyek hevpar' ya kurdan tuneye ku kurd di wê bazarê de bi zimanê kurdî bidin û bistînin. Ev rewşa kambax jî hin malbatan handanî çanda serdest dike da ku zarokên xwe di siberojê de di nava şertên rehettir de bidin jiyandin û ev kirû jî bi demê re dûrketina ji stûnên netewetiyê bi xwe re tîne. Bi taybetî jî du stûnên kurdan li ser piya dihêle li ber lehiya tunebûnê ne: Dîroka hevpar ya kurdan û zimanê kurdî.
Ji bo em xwe wekî netewe li ser piyan bigirin ya esasî xwedî derketina li zimanê kurdî ye. Fêrbûna ziman ji dayîkê, ji malbatê dest pê dike. Ji ber vê, divê ji parçeya herî bingehîn ya civakê, ji malbatê were hêvîkirin ku bi hişmendiyeke neteweperwer zarokên xwe hînî zimanê kurdî bikin. Ji malbatê şûn de divê pêşdibistanên bi kurdî li her cihê ku çend zarokên kurd lê dijîn, bêne vekirin. Lê mixabin berevajî vê hêvîkirinê, di van salên dawîn de rêjeyeke mezin ji malbatên kurd, ji bo zarokên wan di siberojê de bibe xwedî pîşeyekê û di saziyên dewletên lê dijîn de bikaribin bixebitin, di malbatê de bi zanetî dev ji qisekirina bi kurdî berdane û ev gelş her roja ku diçe zêdetir dibe. Ev rewş mirov ditirsîne ku bi çend nifşan şûn de navê kurdan jî -Xwedê neke- wekî navê Sumeran tenê di lekolînan de, ji hêla çend pisporan ve were bilêvkirin. Ji ber ku di vê çaxê de qala qedexeya Destana Dewrêşê Evdî li dibistanên Başûr tê kirin, reşbîniya min kir ku ez qedera kurdan bişibînim qedera Sumeran. Lê bi saya mirovên xweşbîn dê ev reşbîniya min tenê di nava van rûpelan de bimîne. Ji bo em wê trajedîya aktorên dîrokê anîn serê Sumeran nejîn, divê em "komîsyonên ziman yên taxan" ava bikin û di her taxê de li gorî salên zarokan, di demên kifşkirî de bernameyên ku zimanê kurdî bi zarokan dide hezkirin, çêbikin. Dîsa hêza teknolojiyê divê di qada perwerdehiya zarokan de -perwerdehiya ji dûr ve jî di nav de- bê bikaranîn, bernameyên xwendina pirtûkan li gorî salên ji dehan hetanî hevdehan bêne çêkirin. Di vê astê de pirtûkên hişmendiya dîroka netewî bi zarokan re diafirîne divê cihekî girîng bigire. Çimkî stûna duyem ya neteweyekê li ser lingan dihêle 'dîroka hevpar' ya wê civakê ye. Bi saya dîroka hevpar dê kesayeta mirovî bi xerca hestên neteweyî bê dagirtin. Bi vî rengî hesta aîdîbûna ji miletekê dê derkeve holê. Bi hezaran kurdîhezî, bi saya agahiyên ji dîroka xwe wergirtin, bi demê re xwe naskirin û pê re jî li nirxên xwe yên xwemalî vegeriyan. Ji bo xwendekarên zanîngehan jî mirov dikare saziyên wekî "mala hezkirina ji felsefeyê," "mala hezkirina ji helbestê," " ji bo ciwanan atolyeya çîrok nivîsînê" û hwd ava bikin û ciwanan di van saziyên sivîl de handanî xebatên cur bi cur bikin û pê re jî şaxên van saziyana li her bajarî ava bikin. Di pêkanîna van xebatan de mixabin aboriyek xurt pêwîste û ji ber nebûna dewleteke kurdan ya van baran hilgire, pêkanîna vê erkê jî dikeve ser milên karsaz û komeleyên sivîl. Em ancax bi ruhekî seferberî bi pêkanîna van mercên li jor jê hatiye behskirin bikaribin li xwe, li çanda xwe vegerin û bibin parçeyek ji cîhana hemdem. (24.12.2021)
* Di hejmara taybet de, hatiye weşandin.
Piştgirî jibo Philosophia Kurdî
Xwedevanên hêja, dilsozên zarûzimanê kurdî. Bi rêya vê sepana Paypal'e, hûn jî dikarin piştgirîya xebatên malper û kovara Philosophia Kurdî bikin û mil bidin xebatên me. Perê ku hûn bexşê malperê dikin, bi tevahî dê ji bo geşkirina malperê û çapkirina kovarê were xerckirin. Em hêvî dikin Philosophia bi nivîskar û xwendeyên xwe bibe xwedî temenekî dûr û dirêj, bibe çiraxek di şevên tarî ên kurdan da, hawaê ramîna philosophic li ber dilê rêber, serek û kargerên kurdan şîrîn bike, da ku ew jî bikanibin mîna ên milletên bi rûmet karê xwe rast bikin. Philosophiaê bi xweşî bixwînin, jê ra binivîsin û mil bibin xebatên wê...