Philosophia
Pirsgirêka Azadîya Vînî
Pirsgirêka Azadîya Vînî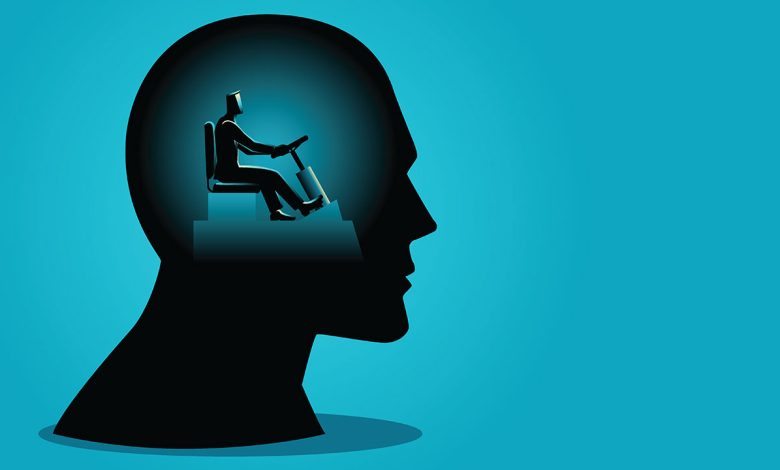 Pirsgirêka Azadîya Vînî
Pirsgirêka azadiya vînî (freedom of will) yan jî em bibêjin pirsgirêka vîna azad (free will), pirsgirêkeke felsefeyî a girîng e û nîqaşên derbarê vê mijarê de, di dewra Yewnana Antîk de dest pê kirine. Hiş û aqilê me, ji me re dibêje ku divê azadiya vînî hebe. Lêbelê dema meriv berê xwe dide kaîdeyên zanista klasîk û wan raçav dike, wê demê jî meriv dudilî dibe û baweriya xwe bi vîna azad nayne. Ez bi xwe ji vîna azad ne bawer im, baweriya min bi vîna azad tune û vê yekê mîna têgihiştineke şaş dibînim. Çimkî hebûna yek qanûnekî jî rê li ber azadiya vînî digre û tenê dihêle ku em di çarçoveyek kifş de bi azadî tevbigerin. Heta ku em di bin tesîra bûyer û pêhateyên civakî, dîrokî, hiqûqî, ehlaqî û aborî de bin, em nikarin behsa vîna azad bikin. Ji xwe hebûna kifşîparêziyê (determinism) bi xwe jî îmkan nade ku em ji vîna azad bawer bikin. Her çu qasî bi saya Teoriya Kuantumê dengê alîgirên vîna azad hebek bilind bibe jî, ev yek nayê wê maneyê ku ev pirsgirêka bingehîn, a niha çareser bûye.
Ji xwe meriv dikare bibêje ku di navbera aqilê selîm (common sense) û daneyên zanistî de, pevçûnek heye û jêdera pevçûna vîna azad û determînîzmê jî, ev xal e. Dema meriv temamiya gerdûnê wekî qada determînîzmê bibîne, wê demê mirovên ku perçeyekê wê gerdûnê ne, divê ew jî di tevger û kirinên xwe de, determînîst bin. Lêbelê azadiya ku determînîzm wê tehdît dike ne azadiya pratîkî, azadiya metafizîkî (azadiya vînî) ye. Azadiya pratîk, azadiya pêkanîna xwestek û armancên mirovî ye. Azadiya vînî jî, berpirsiyariya kirin û tevgerên mirovî ye. Ji bo mijara me hinekî baştir zelal bibe û baş were têgihiştin, ez ê li jêr pênaseya çend têgihên têkildar bidim û piştî wan dîsa mijara xwe bidomînim, ku gelek caran di dema nîqaşê de tevlîhev dibin.
Pênaseya Çend Têgihên Derbarê Vîna Azad de
Vîn (will): Hêza biryardayînê, a kirin yan jî nekirina tiştekî ye. Mesela dema ku meriv birçî be û tu perê meriv tunebe ku ji xwe re tiştekî bikire û bixwe, dehnên meriv yên xwezayî dibêjin; 'bidize'. Aqilê meriv jî, dibêje; 'na nedize'. Heke meriv li gorî dehnên xwe yên xwezayî tevnegere û guh bide dengê aqilê xwe, wê demê meriv dibe keseke xwedî vîn.
Vîna Azad (free will): Hêza destnîşankirin û venêrana xwe bi xwe ya tevger, niyet û armancên mirovan e. Biryardariya meriv ya pêkanîna hinek tevger yan xwepêşandanan, şeklê tevgera li hemberî şert û mercên xeter û hêza xwebicîhanînê ya kiryara ye. Pirsgirêka serbestiya vîna mirovan hê jî berdewam e û cihê nîqaşê ye.
Vîna Cuzî: Vîna cuzî yan jî qismî, îradeyeke azad e, ku li gor baweriya îslamê (kelam û akîde) ji bo mirovan hatiye dayîn û di çarçoveya kaza û qederê de derfeta tevgerê dide mirovan. Cuzî, di wateya qismî de ye. Lêbelê vîna kulî bê sînor e û raserê vîna cuzî ye. Meseleya berpirsiyariya mirovan, di teoriyên baweriya îslamê de meseleyeke girîng e. Heke qeder hebe û hemû tişt ji aliyê qederê ve werin destnîşankirin, wê demê berpirsiyariya mirovan ji ber çi ye û çima dê berpirsyar bin? Ji bo vê pirsê kelamzanan gotine ku mirov xwediyê vîna cuzî ne û mafê mirovan yê hilbijartinê heye û ji ber vê yekê jî ew berpirsiyar in. Û bi vî hawî jî xwestine ku vê meseleyê safî bikin. Li gor baweriya îslamê bi tenê mirov xwediyê vîna cuzî ne û li cem ferişte û mehlûqatên din tune. Berpirsiyariya mirovan jî, ji ber vîna cuzî ye. Li gor vê yekê vîna cuzî, ji aliyê mirovan ve bi rêya hilbijartin û kirinên xwe, destnîşankirina qedera xwe ye. Vîna gişkî jî, ew qeder e ku ji aliyê Xwedê ve tê destnîşankirin.
Determinîzm (Determinism)
Navê prensîbeke zanistî ye. Zanistên xwezayê vê prensîpa determinîzmê dipejirînin, ku li gor vê prensîpê heman sedem, di heman şert û mercan de heman encamê diafirîne. Ev hêman (prensîp) di nav zanistan de, wekî prensîpa sedem-encamê jî dihê binavkirin ku bi saya vê prensîpê, pêhatî û bûyerên zanistî, dikarin herdem bibin mijara toklîn (experiment) û çavdêriyan (observation). Herweha li gor vê dazanînê, hemû rûdanên (event) ku di xwezayê de diqewimin, ji aliyê qanûnên fizikê ve têne destnîşankirin û pêkhatina wan pêhatîyan, bivênevê ye. Yanî li gor vê dazanînê, hemû tişt hatine destnîşankirin û ev destnîşankirin, nikarin werin guhêrtin. Ev dazanîn, bûye mijara gelek şaxên felsefeyê jî. Mesela di felsefeya exlaqê de, pirsa 'meriv di tevgerên xwe yên exlaqî de, azad e yan na?' tê pirsîn, ku ev pirs bi xwe jî, bi vê mijarê re têkildar e. Li gor nêrîna determînîzmê (déterminisme) biryar, tevger, raman û hilbijartinên me yên ehlaqî, hatine destnîşankirin û di çarçoveyeke kifş de ne. Îradeya azad, têgihiştineke çewt e û bi tenê xebitîna qanûnên zanistî ye, ku ji me re wer tê ku ew tevgerên me yên azad in. Vîna mirovî rewşeke ku bi rêya zincira sebeban berfireh dibe û di vê yekê de tesîra mirov tune. Bi tenê sebeb û encam hene. Ji ber vê yekê, prensîpa sebeb û encamê, ji bo determînîzmê gelek girîng e. Li gerdûnê bandêrek (pergal) heye, û sebeb û encamên ku hene jî li gor vê bandêrê dixebitin. Bi rêya dahûrandina vê bandêrê, pêkan e ku meriv bikaribe derheqê bûyerên siberojê de zanayiyan bi dest bixe. Li gor feraseta Spînoza a determînîst, neterefgiriya (nesneltî) aqil, determînîzma teqez e.
Çend Cureyên Determînîzmê
1- Determînîzma Mekanîk: Biryarên meriv encama sebebên der in.
2- Determînîzma Aborî: Faktorên aborî, destnîşankarê tevgerên mirovan in.
3- Determînîzma Civakî: Îradeya meriv, ji aliyê guhêrbarên civakê (perwerdehî, ekonomî, tenduristî, xweyîtî) ve têne destnîşankirin.
4- Determînîzma Dîrokî: Li ser biryarên mirovan, bandûra bûyerên dîrokî heye.
5- Determînîzma Toklînî: Daneyên ku bi rêya toklînê (experiment) têne hilberandin, ji dubarekirinê serbixwe ne û xwediyê encamên naguhêr in. Ev cure determînîzm di şirovekirina zanistên pozîtîv de xwediyê roleka mezin e. Li gor vê têgihiştinê, pêhatîyên mîna mucizeyan tune nin, qanûnên zanistî naguhêr in û ev yek jî rewşên kifşkirî pêk dihîne.
Çend Delîlên Determînîzmê:
1- Delîlê Psîkolojîk: Mirov di dema biryargirtinê de, di bin bandûra der de ne. Hestên me, dengvadana derhişê me ye û ji ber vê yekê jî, mirov ne azad in. 2- Delîlê sosyolojîk: Di civakê de mirov ji tevgerên hevdu ketmet dibin û di bin bandûra tevgerên hev de dimînin. Kesên ku di bin bandûrê de ne jî, ne azad in. 3- Delîlê ehlaqî: Mirov encax li gor zagonên ehlaqî dikarin tevdigerin, lewma jî ne azad in. 4- Delîlê hiqûqî: Zagon û delkên hiqûqî ji ber ku li ser tevgerên mirovan xwedîbandûr in, mirov ne azad in.
Dînên Yekxwedayî û Vîna Azad
Li gor theologîa xiristiyanîyê, Xwedê mirovan di suretê xwe de xulqandiye û vîna azad, diyarî wan kiriye. Adem û Hewaê, li biheştê (cenet) sêva qedexe xwarine û vîna xwe ya azad bikar anîne. Lêbelê, Xwedê aw ceza kirine û ji biheştê avêtine der. Ji bilî vê yekê, behsa determînasyoneke îlahî jî dihê kirin: 'Demajoya dîrokî, xwediyê determînasyonek îlahî ye û armanceke kifş (telos) a nîjada Ademî heye. Dîrok, ne girêdayî destnîşankirina vîna azad a mirova ye û di demajoya geşbûna dîrokî de, cihê rasthatiniyan (tesaduf) tune.' Li gor nêrîna protestanî jî, hêza îlahî ji berê ve hemû tiştî kifş kiriye û tiştê ku qewimî ne, pêdivî bi wan hebû. Li gor baweriya Martin Luther jî, 'xwedê ji mêj ve hemû tiştî kifş kiriye û lazime meriv ji vê yekê bawer bike, çimkî sûda vê yekê gelek e.' Di sedsala 4an de Augustinusê Xoşewîst hewl daye ku vê arîşeyê çareser bike û wiha gotiye: 'xwedê, baş dizane ku em ê çawa tevbigerin. Lêbelê, dîsa jî mirov di tevger û kirinên xwe de azad in. Du cureyên perspektifa demê hene: em li dema 'dinyewî' dijîn. Lêbelê xwedê ji ber ku demê bi gerdûnê re dijî, ew; li wê de yê dema me ye. Xwedê, li derveyî dema me a dinyewî ye û loma jî, bi kirin û tevgerên mirovan dizane.' Di theologîa îslamê de jî, meriv dibîne ku 'tevlîhevî û sergêjîyek' li ser kar e. Du nêrînên ku dijberên hev in hene: a yekem, nêrîna 'qederiye' ê ye (di zimanê erebî de wateya peyva 'qeder'ê, hêza kirinê ye) ku alîgira vîna azad e. Nêrîna din jî, 'cebriye' ye, ku li gor vê nêrînê jî hemû tevgerên mirovan, ji aliyê xwedê ve têne kifşkirin. Bingeha nêrîna qederiye'yê edalet e, ku li gor vê nêrînê xwedê edaletxwaz e û niheqiyê li kesî nake. Mirov jî ji ber ku ji kirinên xwe berpirsiyar in, vîna azad divê hebe. Nexwe, niheqî û bêedaletî ye ku meriv ji kirinên xwe mesûl werin girtin. Alîgirên nêrîna cebriye'yê jî, li dijî vîna azad radibin û dibêjin ku pejirandina vê yekê kêmdîtina xwedê ye.
Hebûnparêzî û Vîna Azad
Di sedsala 20an de, Jean Paul Sartre wekî nûnerê sereke ê vîna azad, hatiye dîtin. Li gor baweriya wî, mirov herdem dizanin û têdigihêjinê ku azad in û ev yek, rastiniyeke bingehîn e. Sartre wiha gotiye: 'Hebûnitî,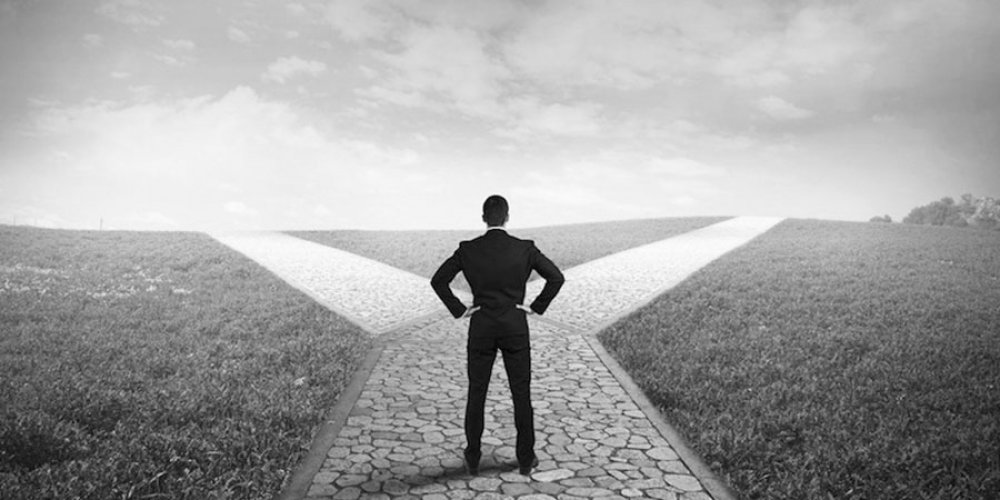 beriya cewher tê.' Baş e, maneyê yekê çi ye? Wate pêşîyê mirov heye. Yanî meriv pêşî tê dinyayê, dibe heyînek û piştre xwe dinasîne, xwe destnîşan dike û cewherê xwe radixe holê. Çimkî li gor nêrîna hebûnparêzan, mirov piştre dibin tiştek û ew xwe bikin çi, dibin ew tişt. Meriv xwe çawa pêşnûma bike, dê wiha be. Heke hebûnitî beriya cewher be, nexwe meriv ji kirinên xwe jî mesûl in.
Sartre dîsa wiha gotiye: 'Mirov heyînek ji bo xwe ye, hiş û azadî ye. Em di bin kîjan şert û mercan de bin bila bin, em azad in û bi biryarên xwe, em jiyana xwe diafirînin. Helwesta me ya ku em ji bo rewşekî nîşan didin, bi pêşnûmayên me yên ji bo siberojê re digihêjine wateyekî û tevgerên me jî, li gor wan pêşnûmeyan derdikevine holê. Azadiya giştî, bi xwe re berpirsiyariya giştî tîne. Jiber vê yekê jî mirov, hem ji xwe û hem jî, li hemberî hemû mirovan berpirsiyar e. Hilbijartina li hember rewşekê jî di destê me de ye. Biryara vê yekê, em bi xwe didin. Hilnebijartina tiştekî, di rastiya xwe de hilbijartina tiştekî ye û divê (em bêgav in) em hesabê vê yekê jî bidin. Di dema hilbijartina rewşekî de em ne jiyana xwe tenê, em di heman demê de hêman û hêjahiyên xwe jî, ku bingeha wê hilbijartina me ne, destnîşan dikin û pêşkêş dikin. Mengiyên (îdealên) exlaqî û hêjahiyên me, bi tenê dikarin li ser azadiya me werin hîmdarkirin.
Mehkûmtiya mirovan ya azadiyê û têgihiştina mirovan ya berpirsiyariya xwe, diltengiyekî jî derdixe holê û diltengî jî ji hestên herî bingehîn yên hebûna mirovî ye.' Mirov, mehkûmê azadiyê ne. Çimkî, ne hatine xulqandin. Mirov azad in; çimkî piştî ku têne dinyayê, êdî ew ji hemû kirinên xwe mesûl in. Li gor nêrîna Sartre, li ser rûyê dinyayê fikrek îlahî ku tevger û kirinên me destnîşan dike, tune. Ji ber tu normeke nesnel yan telîmatek tune, em azad in. Ji bo zelalkirina mijarê meriv dikare mînakeke wiha bide: 'Em dişibin wan şanogerên ku li orta şanoyê ne: di destê me de senaryo tune, em navê şanoyê û zimanê şanoyê jî nizanin. Heta em nizanin, bê nivîskarê şanoyê jî kî ye. Divê em, weke şexs tercîhekê bikin: yan divê em şanoyekê bileyîzin, yan jî divê em derkevin û herin. Encax ev yek jî, hilbijartina rolekê ye.' 'Hilbijartinên hebûnitîyê, zor û êşdar in. Em qet naxwazin ku bi wan re rûbirû bibin. Em ji wan direvin û ev reva me, pejirandina hilbijartinên mirovên dinê ye. Belê, hûn dikarin li gor hinekên din bijîn û dikarin wekî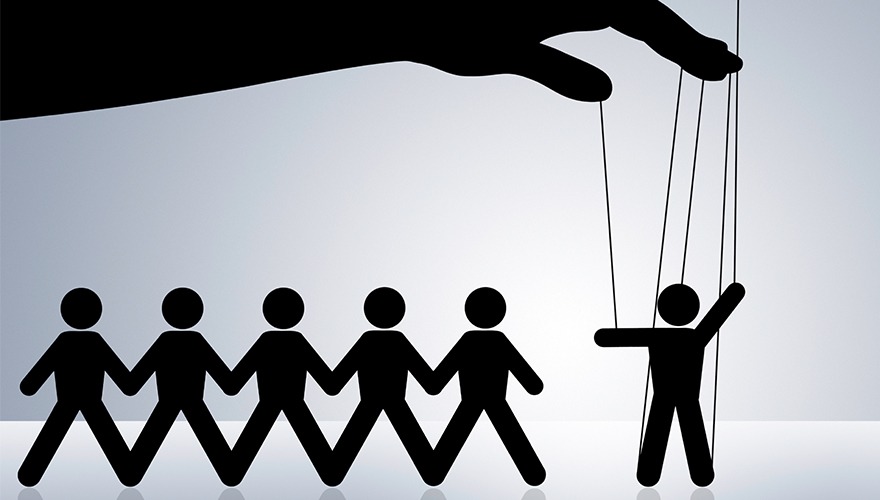 ku azadiya we ya hilbijartinê tunebe, tevbigerin. Reva we nîşan dide ku hûn di jiyînê de têk çûne û ev yek, koritîya meriv e.' Ligel vê yekê, dîsa jî meriv nikare bibêje ku Sartre ev mesele safî kiriye. Çimkî Sartre hewl daye ku di cîhanek determînîst de îmkana vîna azad nîşan bide. Li gor baweriya Sartre, gelek delîlên xurt yên vîna azad hene ku determînîzm nikare wan ji holê rake. Çend delîlên serpêhatiyên takekesî jî, wekî delîlên vîna azad, hatine nîşandan. Axirî, xwiya dike ku ev pirsgirêk dê hêj berdewam bike û bibe sebebê, gelek nîqaşên cihê. Çimkî di cîhana determînîstîk de ne hêsan e ku meriv bikaribe bibêje wele vîna azad heye.
Piştgirî jibo Philosophia Kurdî
Xwedevanên hêja, dilsozên zarûzimanê kurdî. Bi rêya vê sepana Paypal'e, hûn jî dikarin piştgirîya xebatên malper û kovara Philosophia Kurdî bikin û mil bidin xebatên me. Perê ku hûn bexşê malperê dikin, bi tevahî dê ji bo geşkirina malperê û çapkirina kovarê were xerckirin. Em hêvî dikin Philosophia bi nivîskar û xwendeyên xwe bibe xwedî temenekî dûr û dirêj, bibe çiraxek di şevên tarî ên kurdan da, hawaê ramîna philosophic li ber dilê rêber, serek û kargerên kurdan şîrîn bike, da ku ew jî bikanibin mîna ên milletên bi rûmet karê xwe rast bikin. Philosophiaê bi xweşî bixwînin, jê ra binivîsin û mil bibin xebatên wê...