Li Kurdistanê Ol û Felsefe
Pêyva olê li gorî wikipedîaya danîmarkî ji zimanê latînî peyda bûye, ji peyva 'religare' tê û wateya têkiliya baweriyê dide. Ol, li ser çêbûna însan û hêza ku jîyanê afirandiye rawestiyaye û baweriyêkî xuliqandiye, ku li gor vê baweriyê yek hêz tenê heye û hêza ku heye jîyînê afirandiye. Ol di jîyana mirovayetiyê de roleka mezin leyistiye û bi lewnekî têkilê jiyana mirovan û civatan bûye ku wekî fenomeneke cîhanî, di çapana dinyayê de hebûna xwe bi hezar salane berdewam kiriye. Her ol û baweriyê, li gor xwe ditîneke damezrandiye û li gor xwe hebûna jîyanê şirove kiriye. Ji bilî Awesta, Quran, Tewrat, Incil û Zebûrê, di jîyana mirovayetî de gelek dînên din jî peyda bûne wekî dînên ku welatên Asyayî pê bawer dikin, Budhîzm. Lê di vê nîvîsa xwe de, ez dixwazim ku bêtir li ser mijara ola Îslamê rawestim. Ji ber ku hem piraniya miletê me û hem jî piraniya miletê cînarên me baweriya xwe bi dînê Îslame anîne. Gelo ola/dînê Îslamê li ser me û miletê me çi rol leyistiye û dîn a ku miletê me pê bawer dike, çuqasî ji bo çanda kurdî guncav e?
Ola/dînê ku em pê re mezin bûn
Dema zarokatiyê, me nedikariya em biçin goristanê, ji ber ku em ditirsiyan û dibe ku miriyên goristanê dê rabin û ber me bidin. Her carî dema me herfên zimanê erebî didît em ji tirsan direcifîyan û me wan kaxizan wekî zêr bi qiymet didît û diparast. Ji sehkirina Quranê em ber xwe diçan û me hizir dikir ku çavên xwedê li ser me digere. Olîtî bandorek mezin danîbû li ser zarokîtiya me û em bi wan nirxên ku ol ji me dixwest mezin bûn. Gelo çima me bi wan felsefeyan bawer dikir? Ji ber ku, ji me re hatibû gotin ku xwedê wusa dixwaze û ferman daye însanan. Ew her tiştî dizane û ew e ku ê me rojekê darizêne, ka em mirovên baş in an na. Ger ew biryar bide ku tu ne mirovek baş î û herwiha te fermana xwedê, di jîyana xwe de pêk neanîbe, yê dîsa ew biryar bide ka tu biçî cinetê an jî cehnimê. Nêrîn û felsefeya olî bi xwe re têkilîya navbera însanan jî li gor felsefeya xwe saz dike.
Li gor dîn xwedê pîroz e û li cihê herî bilind e. Ew hikmêtê hemû gerdûnê ye û ew hemû tişt afirandiyê û dîsa dawiya gerdûnê dê ew bîne. Dîsa li gor dîn a ku piranîya miletê me pê bawer dike, Xwedê pêxemberan destnîşan kirîye ku ew pêxemberan, ji bo agahdarîkirina mirovayetî peywirdar in. Ew jî hêzdar in û parastina xwedê dikin û divê hemû însan baweriya xwe li wan pêxemberan jî bînin û gotinên wan jî pêk bînin. Ewliya, şêx û mela jî li gor hin şiroveyan dîndar in, raserî însanan in û ew jî xwedî biryar in û wekîlê xwedê ne. Mirov li gor fîlozofîya olî, ji bo iteatkariyê çêbûye û çuqasî tu bawer bikî û gotinên xwedê pêk binî, hewqasî jî şansê te ê çûna bihuştê jî heye. Li gor hin zanyariya dîndaran, Xuda esasê mirovatiyê ye û ew dibe sebeb ku mirov bextewar dibe û dibe dilpakê mirovayetiyê. Divê mirov li dijî fermanên wî ranebin û Xwedê her derê dibîne, seh dike û bi hemû tiştan dizan e.
Di dîrokê de ol
Meseleya xuliqandina însanan, di seranserê mirovatiyê de herdaîm bûye sebebê gengeşiyê. Ev ê pirsgirêkê bi xwe re hin zanyariyan jî peyda kiriye, ku li gor van zanyariyan hêzekî ji hemû tiştan mezintir heye li pişta vê perdeya jîyanê û bi vê baweriyê hatiye ravekirin ku ew hêz hewqasî mezin e ku temamiya gerdûnê xuliqandiye. Di despêka mirovayetiyê de, însanan li perestgehan bawerdikirin û piştre hatin li ser vedîtina Xwedê sekinîn. Ol baweriyek e û baweriya bi hêzekî jor û mezin e. Gava mirov baweriya hêzekî ji xwe mezintir bike û wisa bifikire ku ew hêz e a ku jîyanê afirandiye, dijberê wan dîtinan jî pir xwezayî ne û dibe ku hin kes jî baweriya xwe bi wê hêzê neynin. Di destpêka dîroka mirovayetî de û heta iro jî, ev mesele bûye cihê gengeşiyê û her du alî jî, li gor felsefeyên xwe gelek zanyariyan ji bo mirovayetiyê peyda kirine. Xwedê ne dîyar e û mirov nikare bi çavan Xwedê bibîne û tu caran jî xuya nake. Dîyardeyekî xwezayî ye ku mirov ji olekî bawer bike û bibe mirovekê xwedênas. Bi mîlyaran însan baweriya xwe hene û ji xwe re olên cuda cuda peyda kirine. Ji bilî alimên olî, hin zanyar û teologên bawermend jî teoriyên balkêş û girîng pêşkeş kirine û xistine rojeva mirovan ku însan îro jî, ji wan teoriyan sûd werdigrin.

Di dîroka mirovayetî de ol bi xwe, ji bo mirovayetiyê çêbûye. Di fîlozofiya hemû olan de gelek gotinên baş û watedar jî hene. Di hemû olan de însan esas e û hebûna însan hatîye ravekirin. Zehf teolog û alimên ku bawermend jî bi felsefeyê re jî mijul bûne û gelek teoriyên zanyarî, ji bo mirovayetî afirandine. Ol bi xwe baweriyek e û bi dîtina teolog, filozof Soren Kirkegaard baweriya navbera mirov û Xwedê de ye. Her mirov azad e ku bi çi awayî baweriya xwe bi xwedê tîne û li gor ditîna Kirkegaard, divê ol ne asteng be ji bo mirovan ku bikaribin dînê li gor xwe şirove bikin û bi gor fîlozofiya xwe bawer bikin. Ji ber ku felsefe fikrandina azad e û tu sinor ji bo fikrandin û peydakirina zanyariyê tune. Fîlozofiya olî di dîroka mirovayetiyê de, ji bawermendiya navbera mirov û xwedê zêdetir, bûye sebebê şer, biserketin û deselatdariya dijê hevdu jî. Ew ê dijayetiyê bi xwe re hin şiroveyên nû afirandiye û ji dema borî heta îro, dijbêrê hevdu bikaranîne.
Her ol li gor dab û nêrîtên xwe hin rîtûelan jî peyda kirine ku wan rîtuelan, wekî destûra rêvebirina hikûmdariyê bikaranîne. Oldariya ku bûye sebebê desthilatdariyê û ji bo ku bikaribin desthilatdariya xwe berdewam bikin, bi hezaran metodan peyda kirine. Ji bo ku bikaribin li ser millet û gruban hikûmdariya xwe bidomînin, hin idolên bê wate xistine rojevê û bi têgihiştineki ku insanan ji rastiya xwe dûr dihêle bi kar anîne . Çirokên ku ji rastiyê dûr in hatine peydakirin, ji bo ku mirov nikaribin weke kesayetiyeke azad fikr û ramanên xwe vebêjin û berfireh bikin. Ew grubên olî û hêzmend tu caran rê nadane ku mirov wekê ferdeke fikr û ramanên bibêje yan pêk bîni. Her bêtehemul, bêtirûşt, û serhişk bûne. Li cem wan, wateyeka ferdîtî û kesayetiyê tune bûye.
Komên bi wi awayi di dîroka olî de heta niha jî hebûnatiya xwe berdewam kirine û di nav wan koma de, pewist e ku mirov weke wan bifikire, bibêje û şirove bike. Dîsa di nav wan koma de ti qîmeta mirovan tune û dikarin bên kuştin yan talankirin. Di nav wan de têkiliya însanan bi xwe re çandeke ava kiriye ku, heta bandora vê çandê li ser perwerdehiya zarokan jî gelek mezin e. Ev lewnê tekildariya însanan, bi xwe re hin rîtuelan jî afirandiye ku piştre hin rîtuel bûne wekî destûr/yasayan. Zanyariya mirovan teng û asê kirine û rê li ber zanyarî û teoriyan hatine girtin. Di nav wan tevgeran de mirov, hebûna xwe bi navê Xwedê û li gor şiroveyên wan dibestrîne û ji xwe dûr dikeve û dibe biyanîya/yê hebûna xwe. Di dema îro de jî mirov dikare li dewleta Îranê û dewleta Suudiyê û hezaran mînakê din jî nîşan bide, ku deselatdariyên xwe bi çi lewnê li ser milet bikar tînin. Dîsa nimûneya DAIŞê ku îro wekî têgihiştinekî taritiyê derketiye pêşberê miletê me, hêza xwe ji şirovekirina ola Îslamê peyda kiriye.
Jixwedûrketin yan jî bîyanîbûn
Ji xwe dûrketin û biyanibûn ji dema Platon de heta iro bûye sebebê gengeşi û minaqeşeyan. Hemû zanyarên felsefeyê, li ser hebûna mirovan û têkiliyên wan rawestiyane û bi hezaran teoriyên zanyariyê afirandine. Li gor zanyaran, di rewşa biyanibûnê de mirov ji xwe dûr dikeve û bi bûyina xwe ve dikeve nakokiyê. Jixwedûrketin dibe sebeb ku mirov dibine xerîbê bûyina xwe û bi hebunnasina xwe dikeve şikê. Bi kirdariya û pêşxistina biyanibûnê re, mirov bibe dibe astengiyek ku bikaribe pêywendiyên xwe yên civaki deyne, yan ava bike û potansiyela xwe ya çandi û zanyarî pêk bine. Pêvajoya biyanibûna mirovan, tesireke meizn li wesf û qaliteya civakê ji dike û wiha dike ku insan nikare wesf û qaliteya xwe binase û peyda bike. Vegotina biyanibûn û jixwedûrketin di sala 1700 de bala siruştnasan ji kişandiye û di perspektifa pêşxistina pişesaziyibunê de, Jaan-Jacgues Rousseau hindek zanyaran rexne dike, ku dixwestin insanan ji rastiyên xwe dûr bikin.
Li gor G. W. F. Hegel biyanibûn tê wateya pêvajojek tarikirina mirovayetiyê û dijberê tabieta insaniyetiyê. Bi nêrina Hegel, deselatdar dixwazin insanan bêqiwet bikin û mêjiya wan de taritiyek peyda bikin kû nekaribin bibin mirovên hêzdar. Karl Marks vegotina biyanibûnê ji Hegel girtiye û li ser çîna/kategoriya karkeran şirove kiriye, û dîyardeya biyanibûne bi sistema kapitalizme ve girê daye. Tekiliya hilbirani ji aliyê kapitalistan ve tê manipilekirin û karker dibine biyaniyên xwe. Bi vî awayî çîna karkeran tê pasîfîzekirin û ji bo ku karker nekaribin wesfên mirovatiya xwe pêk binin. Jan Paul Satre ji biyanibuna mirovan bi teoriya xwe eksistens, (yani bi bûyina xwe) ve bestandiye. Li gor Sartre ji biyanibûn tê wateyê dije bûyina mirovan bi xwe (eksistens) ku dibe sebebê, mirov ji hestê xwe ji dûr dikeve. Li welatê me jî gelek dîndaran xwestine miletê me bi gotin û teoriyên bêwate ber bi nezaniyê ve bibin û tarîtiyeke li ser zanyariya wan ava bikin. Ol bi xwe, ne dijberê zanyariyê ye û heta niha ez bi xwe li rastê tu kiteban wekî Quran, Incil, Tewrat, Awesta, Zebûr nehatime ku ji însanan re bêjin nexwênin û nefikirin. Lê belê ew hêzen ku olê bikaranîne û bi rêya dîn xwestine bandora xwe li ser milet deynin û bidomînin, hin kiryaran dikin ku milet pê nehese û nefikire.
Ol û zanyarî
Dîn û felsefe herdaîm bi hev re meşiyane û bi hevdu re têkildar bûne, lê ol tu caran bi ditîna min ne felsefe ye. Felsefeya olî heye, lê felsefe bi dîtina min, lêkolîn yan jî teoriya azad e, tu sinor ji bo afirandina felsefeyê tune û di nav teoriyên xwe de sîstemên hişkebawer ava nake. Lê ol bi xwe sîstem ava kiriye û cîhê Xwedê diyar kirîye. Di nav mirovayetiyê de jî însanan ji hev cuda kiriye wekî pêxemberan. Mirov dikare bibêjê ol û têkiliya ol asymetrîk e, ew jî tê wateya ji jor heta jêr tîkiliya însanan li gor felsefeya dîn çêdibe. Di dîroka mirovayetiyê de felsefe, li asta herî bilind hatiye pejirandin û bingeha hemû beşên zanyariyê jî felsefe ye. Peyva felsefe Ji Yewnaniyên 'phîlo-sophîa, bi kûrtî 'Phîlo'' hatîye û pêyveke ji serdema antîk e û tê wateya zanîn û hezkirin e. Li gor hin fîlozofan, felsefe beriya Yewnaniyan jî hebûye û wekî fîlozofê ewil Zerdeşt nişan didin! Felsefe xebateke ku mirovayetî ronî dike. Piştî felsefeyê, hin beşên zanyariyê wekî sosyoloji û psîkolojiyê derketin holê û ku bingeha xwe ji felsefeyê hildane.
Di dîrokê de, mirov ji neçariya xwe ya li hember xwezayê bi arava felsefeyê têkbiriye û hatiye vê demê. Felsefe tu caran naqede û heta ku însan hebin û pirsgirêkan wan yê felsefe jî dê her hebin. Bi xêra felsefeyê ye ku mirovayetî gihîştiye wê astê ku îro ji bo wek hevî, demokrasiyê tevdigerin û dijê kuştina însanan, û îşkenceyan radiwestin. Di hemû warên derbarê mirovan û mirovahiyê de felsefe teoriyên nû peyda dike û dide pêş civatê û rêya wan ronî dike. Bi ditîna min dîsa bi xêra fîlosofa ne ku hin ol jî felsefa xwe diguherîne û hin şiroveyên zanyarîyê bikar tîne, bi armanca ku ligel pêşketina civatê bikaribe bigunce. Ji ber wê jî dînê mesihîyan (incil) xwe nû kiriye û kitêba Incil bi versîyonên nû ve hatîye şirovekirin. Papazek bi navê Micheil di radyoya danîmarkî de digot, divê încîl her dem û her sal li ber çavan derbas bibe, ji ber ku civak her diçe diguher e û pêşve diçe. Divê ew jî xwe nû bikin, da ku bikaribin bi civaka xwe re pêşkeşî bikin. Li gor wî papazî, ya herî girîng ew e ku mirov bizanibe xwedê herdem xweşitiya însanan dixwaze û ji hemû mirovan çi dibe bila bibe, hez dike. Klise û papaz û teologên Ewrûpayê li gor demên berê zêdetir zanyar bûne û zanyariyê ji bo pêşvêxistina însanan pejirandine. Ew jî dixwazin dînê wan bi pêşketina welêt û miletê wan bigunce û nebe asteng. Ji ber wê, gava li ser oldarî diaxivin û zanyariyan parve dikin, li tevahiya civatê difikirin, heta ew kesên ku ji Xwedê bawer nakin û ateîstin jî dixwazin bidin famkirin ku xwedê ji wana jî hez dike.
Lê belê ola Îslamê her weke xwe maye û nehatiye guherandin. Di nav dînê Islam de her çuqasî gelek zanyar û filozof derketine jî, heta îro ne karîne Islamê biguherînin û ji bo dema nû re biguncînin. Îslam hezar sale desthilatdariyê dike û tu guhertin di naveroka wê de çênebûye. Çanda ku hatîye avakirin û ew rîtuelên ku pê re geş bûne, li ser zanyariya Islamê jî tirsek peyda kiriye û ber tarîtiyê ve dibe. Ol dibe astengîyek ji bo pêşveçûna zanyariyê jî. Ji ber wê jî welatên di bin otoriteya Îslamê de ne, li gor Dinyayê li paş mane û ola wan bûye weke nakokekî di navbera wan û welatên pêşketî de. Ji bo miletê Kurdistanê jî bûye astengîyek û bêşansiyek e ku Kurdistan di nav wan welatan îslamî de hatîye dagirkirin û ji ber vê yekê jî, kurd li felsefeya xwe xwedî derneketine û berfireh nekirine. Ev serpêhiyati û helepeli bi gişti di nav netewa kurdi de seqetiyek çekiriye û li têkiliyên di navbera insanan de bandorek xirab dirûst kirîye. Têkiliya navbera însanên kurd, li gor wan welatan dirûvandiye. Bi giştî zanyariya ku miletê me ji bo xwe peyda dike jî , mixabin di bin siya wan de û bi zamanê wan tê ava kirin.
Ol û têkiliyên mirovî
Piraniya civata kurdî baweriya xwe bi dînê Islamê aniyê û bandora Islamiyetê li ser têkiliya di navbera însanên me yê Kurdistanê de bandorek mezin leystiye. Heta tesîrê li rabûn û rûniştina me, axaftin û fikrandinên me û têkiliyên me yên bi hevdu re jî kiriye. Li serde jî, ev a bû bi sedan sal in ku em kurd nebûne xwediyê xwe û di bin dewletên biyaniyan de jîyane û dijîn, ku ew an dewletan jî baweriya xwe bi dînê Islamê anine. Têkilîyên miletê me yê li Kurdistanê bi hevdu re bi giştî asymetrîk e. Asymetrîk bêjeyekî matematîkê ye û tê wateya newekheviyê. Qeweta tu kesî wek hev nîne û cihê ku oldarî qiwet be, têkiliyên asymetrîk jî bi hêztir dibin. Di nav wan têkîliyan de, desthilatdariya hinekan bi hêztir dibe û desthilatdariya wan, bi lewnekî têkiliyan mirovan jî ava dike. Desthilatdariya asymetrîk ku li gor dîn hatîye bestrandin, mirovan li gor armancên xwe difesilîne û mirovan dike bêhêz û nezan û bi xêra wan potansiyelan hebûna xwe pêk tîne û didomîne. Hikûmdarî û desthilatdariya miletên din, ku li ser miletê me bandora xwe berdewam kiriye, rê nedaye ku miletê me azad bifikire û ji bo xwe, ol a ku pêbawer e şirove bike. Hikûmdariya cînaran li ser miletê me wekî mînaka Machîvellî rave dike, bûye; 'Ger tu bixwazî deselatdar bî, divê tu çu caran xemgîn nebî, û çi zordestî ji destê te hat divê tu bikî, çavsor bî û derewîn bî. Ger pêwîst be divê tu biêşîni, bieciqînî û bikujî. Herwiha dive tu bikaribî biqelînî û talan jî bikî. Ger tu nekî tu deselatdariya te namîne û dibe ku yekîdin bibe deselatdar.'
Belam li welatê Ewrûpiyan, têkildariya mirovan li ser zanyariyê bi pêş ve diçe. Piraniya miletên Ewrûpî hem bawermend in û hem jî ne bawermend in. Bawer dikin, ji ber ku ol bûye çanda wan, lê ola xwe ji zanyariyê cihê kirine û ola xwe, ji bo xwe nakin asteng. Olê, wekî serweriya dîrokî dibînin. Lêkolînên berbiçav li zankoyan de dikin da ku bikaribin, bi hemû komên civatê re pêyxwendiyen xwe baştir bikin. Têkilîyên xwe yên asymetrîk kêmtir dikin û heq û hiqûqa mirovayetiyê, zêdetir tînin rojevê. Heta li ser têkiliyên asymetrîk, symetrîk û li ser têkilîyên pejirandinê teoriyên nû jî peyda dikin. Teoriyên xwe ji felsefevanên dîrokî distênin û li gor dema nû dirûvînin. Mînak wekî têkilîya pejirandinê ku di nav civata xwe de jî bikar tînin psykologê Norveçî Anne Lise Lovlige teoriya xwe ji fîlozof Hegel peyda kiriyê û ew teoriya têkilîya pejirandinê, di hemû welatên Iskandinavyayê de tê bikaranîn. Herwiha pedagog Berit Bea jî wan zanyariyan berfirehtir kiriyê û dî jîyana mirovan de, rêbazên sepandinê peyda kiriye. Têkiliya pejirandinê tê wateya têgihîştin, hevdu guhdarîkirin û bi hev re parvekirin. Li zaningeha pedagojiyê de mamosteyan perwerde dikin, da ku bikaribin li ser zarokan, wan teoriyên zanyariyê pêk bînin. Ew zarok bi wan felsefeyan zanyariyê têne perwerdekirin, piştre dibine endamê civateka pirreng, ku hevdu qebûl dikin û diperijînin.
Her miletekî ji bo xwe olê şirove kiriye
Her çuqasî ol bi giştî gerdûni ye û bi miletê dinyayê re têkildar be jî, piraniya miletê dinyayê ola ku pêbawer dikin, li gor çanda xwe şirove kirine. Hêdî ol bûye ola/çanda wan û bûye çandeka jîyana wan miletan. Dîsa piraniya miletan li ser dînê xwe, bi zimanê xwe gengeşe û şirove kirine. Mînak: dînê Îraniyan ne wekî tirkan e, ya welatên ereban ji hev cihêwaz in. Li Ewrûpayê jî, dînê danîmarkiyan ne wekî almaniya ye an jî ya fransiyan, ji ya italiyan cudatir e. Gelek tiştên wan li ser dînê hevbeş in, lê taybetmendiyên xwe yên cihê jî hene. Li Kurdîstanê, miletê kurd dînê îslamê ji cînaran hildaye û heta niha, ji bo miletê xwe şirove nekiriye. Gelek zanyarên kurd yên bawermend wekî Selaheddîn Eyyûbi û Mele Seidê Kurdî/Nûrsî hewl dane, lê biser neketine û di dawiyê de, li ser hesabên miletên din hatiye bikaranin.
Dîrokzan Dr. John Henrik Clarke dibêje; 'Bi giştî hemû olan xwestine ku li ser miletan bandora xwe bi xêra baweriya xwedê, bidomînin. Ji ber wê jî xwestine fikrê miletên din bi vî şiklî kontrol bikin. Ew miletên ku ketine bin bandora wan miletên ku dînê xwe dane pejirandin, ew her bûne koleyê wan miletan.'
Ji ber ku dînê Îslamê bi tenê zimanê erebî hatiye ragihandin, oldarên kurd jî mecbûr mane ku fêrî zimanê erebî bibin û di demên borî de, li mizgeftan melayên kurd xûtbeyan bi giştî bi zimanê erebî dixwend in û pirî caran jî, werdigerandin kurdî. Iro qasê ku ez pê hesiya me, piranî bi zimanê erebî û tirkî tê kirin. Baweriya olî, ku piraniya miletê me, beyî ku ji bo xwe şirove bike pejirandiye, bûye yek ji bo wan sebeban ku em li paş mane û nebûne xwediyê welatê xwe. Di bin siya şirovekirinên miletê din de, têkiliyen me yên li Kurdistanê baştir nabe û her diçe xirabtir jî dibe. Kengê em wekî milet û welat olên xwe yên ku hene, bi zimanê xwe ji bo miletê kurd şirove bikin û kengê em ji bo miletê xwe pêşveçûyina miletê dinyayê weke mînak bigirin, dê wê gavê baweriya olî, ji bo miletê me nebe asteng û sebebê taritiyê. Ew berpirsyarî ji bêtir dikeve ser milên zanyarên me, felsefevanên û ronakbîrên me.
Em kurd û miletê kurd
Divê em kurd jî ola ku piraniya miletê me pê baweriya xwe aniye, ji n3u ve raçav bikin, li gor çanda xwe veguherînin û ji nû ve şirove bikin. Ziman, ji bo têgihiştinê girîng e û ol a ku piraniya miletê me pê bawer dike, nabe ku wê olê bi zimanekî ku qet tênagihe û nizane fêr bibe. Ol divê dev serhişkiya xwe berde û têkilê zanyariya mirovan nebe. Dîn di navbera xwedê û mirovan de ye û divê rêz lê bê girtin, lê bawerî di dema îro de nikare bibe hikûmdariya li ser miletê me. Ew tirsa ku em pê mezin bûn seqetîyeke xirab di nav civatê de çêdike û nahêle ku mirov têbigihêje û bifikire û divê miletê kurd ne li tarîtiyê, lê belê li pêşveçûnê bifikire û pê têkildar be. Bi sedan zanyarên me û felsefevanê me di dîroka kurdan de derketine, lê kurdan ji ber ku derfet neditine û zimanê xwe jibîrkirine, li wan xwedî derneketine. Lê divê miletê me wan zanyariyan jibîr neke û ji nû ve peyda bike û li ser wan zanyariyan civaka xwe ava bike.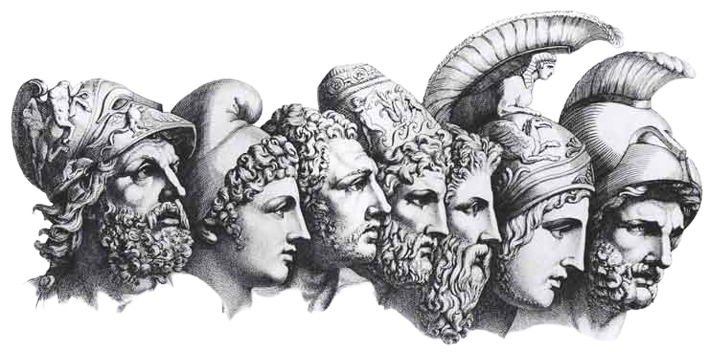 Robert Brandom ku fîlozofekî Amerikî ye, di heypeyvînêka ku 23. 02.2004 di rojnameyê Informasyon (Danîmarka) de belav bibû, dibêje, 'mirov dibihîse, tam dike, hîs dike, dibîne û difikire. Gava mirov tiştekî dibîne û lêdifikire, herwiha ji xwe re jî fikrekî peyda dike.' Li gor Robert mirov dîyardeyeke civakî ye û xwe berpirsyar dibîne ku bi hinekan re ditînên xwe û fikrên xwe parve bike. Di pêvajoya parvekirinê de mirov ditînên xwe dixwaze bide famkirin, ku ew jî bi ziman dikare pêk were. Parvekirina ditînan, bi xwe re berpirsyariyê tîne û dibe xezîneyekî ji bo wan her du aliyên ku bikaribin zanyariyên xwe belav bikin, parve bikin û pêşve bibin. Ew fenomenekî xwezayî ye, wekî fîlozof Kant, Wittgenstein û Hegel jî li ser wan mijaran rawestîne û Robert dibêje, îro bi xêra wan fîlozofan e ku di dezgehên civakî de zanyariyên wan bikar tînin. Li ser pirsa bi giştî erka fîlozofiyê çi ye ji bo rojên pêş, bersiva Robert wihaye: 'Bi kurtî û bi ditîna min; erka fîlozofiyê ew e ku em mirovayetiyê weke hebûna normatîf perwerde bikin, da ku bikaribin bi berpirsyariya rationel tevbigerin û li ser kirinên xwe berpirsyar bin û kiryarên xwe bidin famkirin û bersivandin.'
Hikûmdarî, çavsorî û komkujî li ser miletê me berdewam dike. Bextreşiya me ew e ku Kurdistan jî, di nav wan welatan de hatîye parçekirin/dabeşkirin. Rast e ku miletê me derfet peyda nekiriye li ser van mijaran bi awayekî hişmend û gelemperî raweste û lêkolînan bide kirin. Lê di rewşa niha de, pêdivî bi zelalkirina mijarên navborî gelekî heye û divê bi berfirehî li ser van mijaran were rawestin. Bi wi awayi, dê civata kurdî rê nede kû ew dewlet û komên ku dixwazin mirovên me ji rastiyên xwe dûr bikin bibin serwerê me. Ez hêvidar im ku 'Kovara Felsefevan' jî li ser pêşketina miletê kurd rolekî bileyze û li ser wan xalan ku min di nivîsê de jî anîye zimên, zanyariyan tomar bike. Weke gotina dawî, dixwazim bibêjim ku bi rastî jî felsefe, bi kurdî xweş e.
Sultan Arslan
29.12.2014 / Copenhagen
Çavkanî
– Dialoger Om Den Naturlige Religion –Gyldendal Bog Af David Hume
– conqueres"- erobrere
– Machîavelli Hukumdar Istanbul 1997.
– Hvad Er Religion, 2002 af Lars Sten Larsen
– Çirûkizm, Rênas Jiyan, çapa yekem, 2002.
– Malpera Felsefevan
Piştgirî jibo Philosophia Kurdî
Xwedevanên hêja, dilsozên zarûzimanê kurdî. Bi rêya vê sepana Paypal'e, hûn jî dikarin piştgirîya xebatên malper û kovara Philosophia Kurdî bikin û mil bidin xebatên me. Perê ku hûn bexşê malperê dikin, bi tevahî dê ji bo geşkirina malperê û çapkirina kovarê were xerckirin. Em hêvî dikin Philosophia bi nivîskar û xwendeyên xwe bibe xwedî temenekî dûr û dirêj, bibe çiraxek di şevên tarî ên kurdan da, hawaê ramîna philosophic li ber dilê rêber, serek û kargerên kurdan şîrîn bike, da ku ew jî bikanibin mîna ên milletên bi rûmet karê xwe rast bikin. Philosophiaê bi xweşî bixwînin, jê ra binivîsin û mil bibin xebatên wê...