Hevpeyvîn
Hevpeyvîn bi Dr. Casoê Wezîr Osmanov ra
Hevpeyvîn bi Dr. Casoê Wezîr Osmanov ra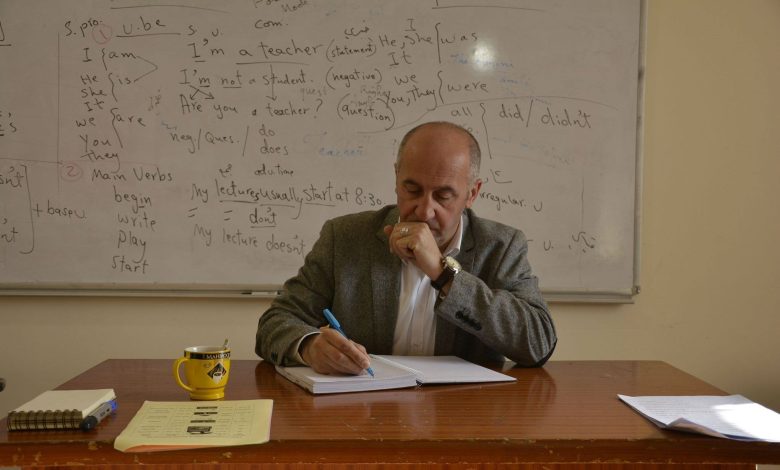 Dr. Casoê Wezîr Osmanov, li paytexta Gurcistanê hatiye dinyayê. Bi zimanê gurcî û rûsî, perwerde bûye. Di komeleyên kurdan da, wekî aktîvîst û serokekî, kar kiriye. Li Meclîsa Netewî, serokatîa Navenda Çandî û Rewşenbîrîa kurdên Gurcîstanê kiriye. Li Tbilîsê, aktêrî li Şanoa Gelêrî a Kurdî da kiriye. Li dibistanên almanî, mamostetîa zimanê kurdî kiriye. Damezirdarê Hostexana Sênarîo û Fîlmprodûksîona bi navê: Three World Midia'ê ye. Doktoraya xwe, li ser Zanista Dramatûrgîê kiriye. Kurdistana Bashûr lêktorê Derhênan û Sênarîo Fîlmê bû. Niha, li Almayayê dijî û li ser hinek mijarên philosophic, mytholojîk û dramatûrgîaê xebatên wî ên demdirêj hene. Em li ser têkilîa felsefe, şano, mythology û dramatûrgîayê û li ser hinek arîşeyên civakî, peyîvin.
Pirs: Kek doktor. Wekî gotina pêşî, li ser navê xwendevanên kovarê, ez gelekî spasîa te dikim bo vê hempeyvînê û dibêjim mala te ava. Tu li Tbilisa paytexta Gurcistanê, hatiyî dinyayê. Bi qasî dizanim, berê li hinek deverên Ermenistanê perwerdeya bi zimanê kurdî hebûye û hindik be jî, kurd wê demê bi zimanê xwe perwerde bûne. Gelo, mafê we ê perwerdeya bi zimanê kurdî hebû, yanê na? Ji kerema xwe ra tu dikarî hinekî behsa rojên xwe ên zarokatîyê, dibistanê û perwerdeya xwe bikî?
Bersîv: Berî het tishtî, spas bo vê derfetê, silavê bidim we qencan, damezirdar û birêvebirê kovara Felsefê, ku hewqasî giranbuha ye. Her usa silavên ramanvanî xwendevanên vê weshanê û serkevtin di warê xwenasînê da bo gelê me. Hîngî ez jidaykbûî yê Tîflîsa Gurcistan im, mixabin dikarim kêm derheqa destkevtên li Ermenîstanê da, ya wan salan vebêjim. Min ev yeka tenê bîhîstîye, ku salên heftêî da, dema ez ne gîhîshtibûme saltamîa xwe, xwendegehên bi zimanê kurdî li gundên Ermenîstanê hebûne. Lê hema ji heshtdehe salîa xwe da xwe gîhande chalakvanîa neteweperwerîyê min tev aktîvîstên Komela Ciwanên Kurd, ya rex Organa Komsomola Navendî ji Tilbîsê, serdanêd besha Rojhilatzanî, ya Akadêmîa Zanista Ermenistan dikir, ku xudan besha Kurdzanîê bûn. Wir min komeke mezin ya rewshenbîrên usa naskirin, ku ew bi berhemên xwe va îro jî mînakên akadêmîzma bilindin, bo temamîa zanyarîâ kurdî ra.
Hewce nake navan vebêjim. Yê dizane jixwe dizanin. Hilbet wê demê mafê perwerdeya zimanê netewî kûrseke desthilata komara Ermenîstanê bû, her usa ya desthilata Sowyet, ku ji Krêmla Moskva dihat. Ev prîvîlêg me li Gurcistanê kêm bû. Hewldanên analog li Gurcistan jî hebûn, lê ber jîana kurdên mihacir bi giranî li paytextê, em hemî bi gurcî yan rûssî hîn dibûn. Zarotîa min, taxeke tîflîsa nû derbaz bû, dayk û bavêd me, ber kêmzanîna zimanê gurcî nekarîn postên bilind bigirin, piranîa mêran barkêsh bûn û piranîa jinan jî xawênkerên kolanan. Ez jî, kurê maqûlê shêx Wezîr, ku birêvebirîa koma êzîdxanê dikir û hizkirî bû, ku xewna wî pîlotbûn bû, ser keda wî ya Barkêshîa karxana sheravê, her usa Bahara xwarzîa malên mîra, ku gêzîkera (Paqijker) kolanan bû, ser keda wane giran îro bûm ew kes, yê ez heme. Wek hemî zarokên kurdan, me mêranîa xwe, di sherên kolana û jîana nîv krîmînêl da derbaz kir. Lê nenihêrî neheqîa xortên kurdan, ku her taxa bajêr da "boke-beran" bûn, eme heta îro jî li wir xudan hurmet û rêzgirtininê mane. Wê Gurcistana pirnetewan da, hurmeta Kurdan bi hizkirin tê girtin. Ez jî, wek gelekan. Dirêj kir?
Pirs: Şano (theatre, theatron) hunerekê xwedan tesîr e ku bi rêya liv, jest û vegotinan, hest û bûyerên cuda raber dike. Hinek berhemên din ên edebî, ji bo xwendin û guhdarîkirinê ne. Lê leyîstika şanoyê, li ser dîkê li hemberî temaşevanan tê lîstin û rûbirû ye. Wekî zanîna te ye meriv dema li rabirdûya wê mêze dike, meriv dibîne ku tarîxa wê xwe digihîne salên 500-an a Berî Zaînê. Di serdema Antîk (ancient history) da, şano wekî çalakîyekê giregirên civakî bûye û dihê gotin ku hersal, giregirekî ji bo anora Dionysosî şahîan amade kiriye. Dîsa meriv dikare bibêje ku wê demê têkilîyeke xurt di navbera berhemên şanoyê û mythologya yewnanî da hebûye. Mijarên tragedyaên yewnanî, axlebî li ser pevçûna mirov û xwedayan bûne û pêkenok (comedy) jî, li ser tinazên sîasî bûne. Piştre xwe gihandiye roja me û bûye, kanîa şanoya modern. Îcar, dema meriv li civakên roja îro mêze dike, meriv dibîne zahf an jî hindik, hunera şanoyê li cem wan hebûye û tesîrê li civaka xwe kirine. Dizanim, te li Şanoya Gelerî a Kurdî, şanogerîyê jî kiriye, rêjîsor û pisporê vê hunerê î û li cem we, hunera şanoyê hebûye. Baş e, li beşên Kurdistanê rewş çi ye gelo? Wekî kevneşopîyekê, gelo meriv dikare behsa şanoya kurdî bike? Heke bersiva te neyînî be, gelo sebebên vê yekê çi ne?
Bersîv: Hilbet, Theatr keda cîhana Oxidental-e. Ew ser bingehêd êtnîkî û kûltûrî hatîye avadankirin. Ew her usa jî bêshik, milk-hebûna cîhanî ye, wek têrmînologîên yunanî û latînî, ku hemû zimanêd vê topika cîhan da tê bikaranîn. Wek kirasekî rengîn û bedew, bedena hemû merivan tê. Shanoya kurdî, wek fênomêneke taybet e di nirxandina min da. Nabe nebêjim, em gelê kurd, wek neteweke oriental, ya ewchendî margînalîzekirî, anku hewqasî peychûê islamê, ola ku hebûnêd hunerî û kûltûrî ra dijbere, em vê rewsha xwe da, dîsa jî li her char parên nishtiman da, bin hezaran zulm û zorîan da shanogerîa xwe ya chawa jî dikarin, her yek li gor întêllekta xwe, nasîna dramatûrgîê, berheman didin.
Berhemên shanogerî, ew chi janrî da be bila be, lê kurd hiz dike û ji berê da ser dikê be û bîner ra bipeyîve. Bînerî jî girîngîa hebûnê nas kirîye, ji mêjva. Bînerê kurd ra, derfeta hebûna shano, derfeta vegotina protêstekî ye. Ew protêst di forma polîtîkî yan ya civakî da be. Eva heta niha, anku salên 2000î. Pey ra shanoa kurdî, bê ku zêde bikim, di hindava Theatra Amedê Renaissance-ek gulveda. Min bi xwe, wek profêssîonalekî drmatûrgîê, bawer nedikir, ku merivên misulman ji Orient-ê bikaribin rêalîzekirina klassîka astbilind, wek ya Fransî, bi ewqas artîstîzma bilind pêkbînin, min ew berhema li Duhokê hate lîstin. Ez vê dibêjim, kurê welatê Stanîslavskî, Chexov û h.w.d. û nenihêrî fakteke dilgiranî, ku Europê da Theater, wek zaroyekî ber mirinê tê dîtin, Kurd ji nuva wê xwe ra vedikin. Ha, ha, shanoa kurdî serê pochikê shîn dibe. Mînakên berhemên shabûnê zor in. Ev yek qenc e.
Pirs: Bi destûra te, dixwazim derbarê sînemaya kurdî da jî ji te pirsekê bikim. Tu hevdamezirdarê Shekhan filmê û damezirdarê hostexana Sênarîo û fîlmprodûksîona bi navê 'Three World' î li Almanyayê. Li gor dîtina te, rewşa sînemaya kurdî niha çawa ye û di çi astê da ye? Gelo, meriv dikare wekî kevneşopîyekê hunerî behsa sînemaya kurdî bike? Dixwazim, vê pirsê jî bikim: Demekê, projeya filmê Mela Mistefa Barzanîyê nemir, di rojeva kurdan de bû. Bi qasî dizanim tu jî hatibûyî kifşkirin, ji bo xebata filmê Mela Mistefa Barzanîyê nemir. Ew proje, çima pêk nehat gelo? Arîşeya finansmanê hebû bawer dikim, wekî din çi rêgirî pêk hatin wê demê?
Bersîv: A di vê pirsê da, ez kêm optîmîstim, di cudabûna pirsa jor da. Cîhê ku Theatr bi hemî zimanî, li hemî jêrzemînan, bajaran yan cholên cîhanê dikare bê rêalîzekirin, evê yekê da spêtsîfîka (taybetîa) filmrêalîzasyonê bi zêde komplîkasyonan va girêdayî ye. Bi kurtî gotî, li vir komarbûn, yanê hebûna Komarê hegera serekî ye. Ew proja min divê cîhê xwe wek derhêner û sênarîst te da bigirta, ku bi Mesiûd Barzanî bi xwe hatime pêshwazîkirin, sernekevt ber sherê birakujî ya 1994-an. Tim hegerek heye, pêknehatina projên mezin jî.
Derheqa sînêma netewî da her dikarim bêjim, ku ew heye, lê zor sist e. Nenihêrî hindik fîlmên hizkirî jî, dîsa jî zor sist e, ji ber nebûna dibistaneke fîlmî ya daîmî. Me problêma dîdaktîka vê hunerê heye. Sînêmavanên bi temen ra zêde Workshop, yên nifshên nû ra jî kêmî-kêm sê sal xwendina akadêmîk. Me li zankoa salahaddînê ev înîsîatîva birêve bir, lê nezanan em û fakûltêta sînêmê têkdan em nechar kirin welat bi cîh bihêlin. Min ew Bashûra wek Desthilata Dîdaktîka Illûzîonî binav kirîye. Her usa, em nikarin berhemêd sînêmayî yêd hêjayî û bazirganî rêalîze bikin, heta me sîstêmeke perwerda kêmî kêm shesh sêmêstrî tunebe, li gor analogên Protsêsa Bologna. Ji ber nebûna evê hêbûnê, ne geshbînê sînêma kurdî me. Ewê her janra Sotsial-Rêalîzmê da be, her usa dêkadênsa xwe da. Sînêma xishîma dimîne, heta Organêd Pêdawîst jêra neyên dabînkirin.
Pirs: Heke ez ne şaş bim li ser meseleya asîmîlasyonê, filmekê te heye ku te jê xelat girtiye ne wisa? Film, li ser asîmîlebûna kurda ye gelo? Niha, tu zanî ku em kurdên bakurî ketine ber çerxa asîmîlasyonê û roj bi roh, dihelin. Li gor nêrîna te, em çawa dikarin rê li ber vê asîmîlasyonê bigirin? Gelo, problema asîmîlasyonê di esasê xwe da problemekê çawa ye?
Bersîv: Li vir min du vêrsîonê nirxandinê hene, yeka kin û yeka dirêj. Ez ê ya kin hilbijêrim. Heger ewêd niha polîtîka rizgarîê bo netewa kurd birêve dibin. Heger ew, li gor Perwerde-Întêllêkta xwe dikarin hishmendîa cîhan ya van babetên analogan da, chev bidine dîrokên damezirandina komarên pêshkevtî da û bi dîalêktîka zanistî ra bibine shagirt, wek mînaka qenc û aktûêl, wek Fênomêna damezirandina Îsraêlê, xwe ji sîa xwe ya 'têgihîshtina kolebûnê' rizgar bikin, bi serkevtîan raser asta wan ramîarî bikin, hîngê damezirandina komara kurdî nabe xewn. Dema ew pêkhat, hêmî zaroên vî neteweyî qîmet didine autorîtêta zimanê netewî jî û spasdar dibin jî dîsa vegerine ser eslê xwe, yê zirar jê didîtin. Eve û zêde ne tishtekî din.
Pirs: Li gor dîtina min zengînîa mythologya me kurdan, folklor û zargotina me, ji bo pêkhatina raman û çalakîa felsefeyî, pêkarên mihîm in. Roja îro em dizanin ku meyla hezkirina ji zanîn û zanyarîyê, ji hezkirina çîrokan dest pê dike. Ango, kesên ku ji mythosê hez nekin, nikarin ji felsefeyê hez bikin. Loma Arîstoteles jî gotiye; 'heta philo-mythos pêk neyê, philo-sofos jî pêk nayê.' Wate gotiye ku beyî philo-mythosê, xwegihandina hezkirina heqîqetê (philosophia), ne pêkan e. Şaşwazî, meraq, xewn û xeyal, destpêka hezkirina zanînê û kilîda, derîyê philosofosê ne. Li ser vê mijarê gelo tu çi difikirî? Di bernameya 'Kevneşopîyên me' da, tu jî dibêjî ku 'mythologya me; ji a yewnanî û çînîan, ne kêmtir e. Lê veşartî ye. Em ne kêmtir in ji babîlonîan, aşûrîan û hwd.' Herweha, dizanim ku gelek lêkolîn û xebatên te ên li ser mythologya hûrrî û hêtîtîan jî hene. Di heman bernameyê da, tu behsa bi hezaran myhosên kurdan jî dikî. Rastî, ev yek ji bo me zengînîyeke pirr mezin e. Ji kerema xwe ra, tu dikarî hinekî bi berfirehî behsa van lêkolînên xwe bikî? Wekî din jî, bi dîtina te gelo çi tesîra mythologyaê li ser derketina felsefeyê hebûye?

Bersîv: Li ser vê mijarê, di hindik aspêkt û têbînîan da, ne tev raman û nirxandinên Arîstotêlês im. Rast e, hebûna mythologie-an hindik shaxên felsefê têra xwe jî ava kir, lê mêtafîzîka pêshsokratîan, dema xwe da, wek nûvekir-shirovekirên nasîna xwezaê di întêgrasyona kosmogoniê û fantasmagorîa gelêrî da efirandî, hindik impûls dane têgîhîshtina xwezaê û rola meriv di kosmosê da, lê demên derengtir da, gava Platon rêya fîlosofîan berfireh kir û chû babetên wek Moral, Etîk, Êsthêtîk, yan jî ne dawîê da komarbûn, ewê ramanvanîê xwe ji ya mêtafîzîka mîlêyzîan veqetandin û derbazî asteke ramanvaniê ya bilindtir bûn.
Arîstotêlês di ZoonPoliticon-a xwe da jî wek shagirt û berfirehkarê theorien jor binavkirî, bi kûrayî xwe nêzîkî nirxandin û lêkolîna hebûna Moral û komarê di klassifikasyonan da bi cêh kir, ku tu bandora mythologiyan li wir nebû. Yanê xût dema van her duyan da rola fîlosofîê kêm ser bandora nirxdarên fênomênê sirushtê bû, chendîn jî em bi zimanê îro bêjin, dema efirandina felsefa praktîkî, belkî biwêrim bêjim jî bingehêd Êksîstênsîalîzmê wir hatin danîn. Da gotina xwe bi kurtî bînime dawîê; em kurd dikarin bê xwespartina mîthologîan jî, felsefeyeke xwe ya eksîstênsîalîzmê biefirînin. Bi vê yekê mebesta min qet ne ew e, ku em Bysicle-a nû biefirînin, lê belê ji vê xezîna ramanvanîê yêd cîhanê nava sê hezar salan da efirandîye, xwe ra wek kirasekî bejina xwe ra biguncînin.
Bona pirsa pey ra jî dikarim bêjim û îznê jî didime xwe, wek dramatûrg, ku bi dehan nav hene wan kedeke mezin li didaktîkê û lîtêratûrê, hunerê û ronakbîrîa netewan da navêd mezin pey xwe hîshtine. Xût ew bûn yên mythologie efirandin û ew întêrprêtasyonên xwe yên cuda-cuda da, heta îro jî ser stsêhnên cîhanê merivan zendegirtî û chevbihêsir dikin, hînî morala kirina qencîê dikin û morala qelpîê shermezar dikin… (Homeros, Sofokles, Êvrîpîd, Shakespeare, Goethe, Lessing u.hwd.) hilbet ez jî ji alîê xwe va, wek merivê ku mythologîan û esilzadebûnê wek hebuneke hempa dibînim, lêkolînêd xwe yên mythologiên cîhan da, hebûna netewa xwe ya bedbext, anku veshartî digerim. Fakteke, ku temamîa zanista fermî ya cîhanê nikare betal bike, ku em, yêd wi demî "Bênav" bûn, lê ber kênarê chemêd Euphrat û Tigris jîane. Bila, em bêjin, dagirkeran her hevpeymanîên wek Loussanne, û ên din, em wek 'hebûneke problêmatîk' em bi gêzîa xwe bin palasa bin pîan ber chevan dûr kirin." Lê!! Hûrrît û Hêtîtên binefshen van waran kê bûn gelo? Ne Hemko û Eyshoka bi heft avêd îslamê shûshtî ne?… Qey Lord Bayron li wir jîaye? Aha, hîngî shik nîne, ku me ew mîtologîên navkirî efirandine, her me dimîne, em ewê 'mêtamorfoza' (rûguhartin) Ahmad û Muhammadê xwe nas bikin, ew chawa ketine protsêsa gradasyona antropologîa êthnîkî, kûltûrî, (Linguistic) ziman û folklorî bûne. Yêd heta niha em gêzî bin palasa mirovahîê kirine, bawer nakim, ku xwe mikur bên û bêjin Hurrît Û Hêttît, ne Ermenî ne, ne Babylonî, Surriyanî, yan Êguiptî ne…
Hevalê min, hevkarê min yê Zankoya Salahaddînê, Prof. Dr. Mewlûd Îbrahîm, ji Hewlêra paytextî Bashûr, yek ji girtirîn lêkolînerê Mythologiên kurdî ye. Wî hemî dîssêrtasyonêd xwe bi lêkolîna mîthologîên kurdî bi delîl kirîye û hebûnêd me ron kirîye. Mixabin ew îro hê jî ji zarava kurmancîa jêr ne hatîye wergerandin. Em pêsh dema 'teqandina rastîa hebûna me ne' (Heger ew Hûrrît û Hêttîtan ne em kurd in, ez tifî hebûna xwe dikim) … A hîngê, ew mîtologîana chevêd me ser gelek chewtîan vedikin. Her em bi xîret bin û herin fakûltêtan da rûnên û hînî zanista lêkolînerîê bin. Ew pêshe me kêm e, ji ber bêsûdbûna wê. Komara heyî jî komar bûya, wê bi taybet ev nifsha zanîaran fînanse bikira. Alî xwe va, hewl didim pêngava pêshî da, berhema xwe ya ber destê mine wan mîtologîan bona asteke pênasînê werdigerînim, da pey ra li gor hishmendiya xwe wê binirxînim.
Pirs: Ji kerema xwe ra tu dikarî têkilîa mythology, dramaturgya (dramaturgie) û felsefeyê, ji xwendevanên kovarê ra şirove bikî?
Bersîv: Mîthologî serpêhatî ye û ne tishtekî din. Ew ser xudawenda be, yan ser meymûna be. Ewana di nava sedsalên pêshin da, nava gelan da li gor (kataklîzm) rewsh û pêkhatê xwezaê, desthilatdaran, xudawendên baê, baranê, bereketê û gelekêd usa, di nava gel da wek shirove, nirxandinek û navdanek, piranî bi zarkî derbazî sedsalan bûye. Hilbet gelek ji wan nava hemî kontînêntan da negîhîshtine me, ji ber sistbûna naverokêd wan, yan nemana wan kûltên nava gelda pejirandî, hizkirî, yan berevajî. A li vir dramatûrgî jî efirî! Em bêjin xudawendekî bi hêrs dewa dana cangorîyekî kir, ku wî ra dewarek bê serjêkirin.
Merivan ew yeka nekirin û wî (xudayî) baran ser wan da ne shand. Li wir Konfrontasyon derbazî konflîktî dibe, gava dramatîzma birchîbûnê digihîje lûtka xwe û nishkêva xudawendek din zor li wî dike û baran dibare, zevî rezê xwe didin û mirov têr bû. Yanê tam konflîkteke paradîgmayî ye, bi sê aktan pêk tê. A hemî dramatûrgên cîhan nanê xwe pê xwarine û îro jî dixwin. Destpêka dijberîê, nîva wê, dijberî diche kûlmînasyonê (lûtkê) ku pey ra ew her du "sherekî man nemanê da, serdikeve yan têk diche (bi zimanê fîlmî Show down)… strûktûr û akt hema bêguhêr in… Ser vê zanistê, Homêros Odyssêa û Îllîada xwe nivîsand, Shakespeare Romeo û Julia, Xanî Memû zîn… Tackirina van du hebûnan jî (Fabûla) Encamdane, yanê jî nirxandine; – "Felsefa neqenca ne demdirêj e" anku morala serpêhatîê jî ya gel efirand, wek pêngava duda dramatûrg wê li gor pêsheya xwe dixemlîne û formeke vegotinê ya tomarkirî dide, sira sisîa jî Ramanvane, ku di wê kirê microvan, yan xudawendan thêzên dîdaktîkî, ronakbîrî, shîretkarî û fêrbûnî qalib dike. Bi kurtî ewqas.
Pirs: Bi qasî dizanim, wekî akademîkar te 5 salan li Hewlêrê li Zanîngeha Kurdistanê jî kar kiriye ne wisa? Gelo li zaningehê çi beşên zanistên civakî hene û zimanê perwerdeyê bi kurdî ye, an bi ingilizî ye? Beşa felsefeyê jî heye bawer dikim ne wisa? Ji kerema xwe ra, tu dikarî hinek agahîan bidî me?
Bersîv: Paîza 2014-an, pashî wergirtina doktora xwe ya zanista dramatûrgîê, hevalên min yên sînêmakar, ji kollêca Hunerên Ciwan ya zanîngeha Salahattdîn, ez daxwaz kirim, wek lêktorê stsênarîo û derhênan (rêalizator) cem wan kar bikim. Min ev yeka bi dil pejirand û cîhê xwe di nava profêssûra zanîngehê da girt. Evê karê min bi gishtî char sal û heysht mehan domand. Di vê demê da, hema wek dibêjin di cîh da, min dîdaktîka lokalî nêzîk nas kir. Min nas kir, ku li gorî "Standartên Îllûzîonî" ya bi navê British School, karbidestên sîstêma perwerda herêmê, mebesta min wezaretên perwerdan, bi heman dengî bi serbilindî dibêjîn "Haytman", (me heye) hemî charde avahîên fakûltêtan, bi saîa hukumeta herêmê derfeta xwendin hemî hemwelatîan û kurdên her sê parên din ra jî derfete, wan chardehe fakûltêta da xwendin bikin. Ev hemî, bêshik cîhê shanazîê ye, lê kesekî wekî min ra, ku ji perwerda cîhana pêshkevtî hatîye, wateya dilgiranî ye. Hilbet min wezaretan da hewl dida wan serwext bikim, ku ew mêtodên perwerdê ne bi krêdîtên xwe, ne sîlabûsên xwe, nikare charîka standartên wek ya protsêssa Bologna dagire…
Wezîrê Xwendina Bilind bi xwe jî, kêm wê derheqa perwerda hevgirtî, ya 43 dewletan da standartkirî dizanibû. Gava em dibêjin, ku perwerde merivê nû diefirîne, ev qîmetdan li wir negîhîshtîye. Bêshik, yekem xetî da eva sûcê kvalîfîkasyona profêssûra wire. Profêssûra zankoyan, hema bi piranî ji dewletên îslamî tên, li ku jî domînans îllûzîona perwerdê ye û ne perwerda bi xwe. Ev xwerazîbûna zêdeyî bîst salane diddome û derchûên van zanîngehan, kêm yan zêde, nizanin paytexta Polan chîye. Bi vî awayî, ne hewceye jî bêjim kîjan fakûltêt li wir jîndar in, ji ber ku ew hemîyêd îllûzîonî "piffkirîye"… dîsa jî bo pêxweshkirinê hiz dikim bêjim, ku besha felsefê jî heye, li wê zankoê, lê ew chendî encamêd êffêktîv dide, ew babetek bi serê xwe ye.
Pirs:1.Di bernameya 'Kevneşopîyên me' da, hûn behsa reformation û modernîzasyona dînê êzdayetîyê dikin. Em dizanin ku di hinek dînên yekxwedayî da, reform çêbûne û ew dîn, vegerîane ser wezîfeya xwe a esasî. Lêbelê, dîsa em baş dizanin ku dînê êzdayetîyê, şerê dînî nekiriye û gelek dîtinên- dogmatîk, piştî tesîra dînên din ketine êzdayetîyê. Herwerha, em dizanin ku dînê êzdayetîyê polîtîze jî nebûye. Wate, nebûye sîstemekê rêvebirîyê a sîasî. Roja îro, çima û ji ber çi divê dînê êzdayetîyê xwe reformîze bike?
2. Wekî din jî kurdên bawermendên dînên cuda ku ji dînên xwe sil bûne, çawa dikarin bibin êzdî? Mesela ez xwe ji hêla kulturî ve, wekî êzdî hîs dikim. Gelo îmkan heye ku wekî gelek kurdên din, ez bikaribim bibim êzdî? Li ser vê mijarê, nêrîna Meclîsa Ruhenî û Mîrê êzdîan, çi ye gelo? Yanî ez vê pirsê, hem wekî akademîkar û hem jî, wekî êzdîyekî ji te dipirsim û heke, tu bikaribî vê mijarê hinekî zelal bikî, ez ê keyfxweş bibim.
Bersîv: 1. Li gor rewsha bedbext ya îro, ku kurdêd êzdî mayî, hey bin bandora margînalizasyone ye û ya xirabtir ji wê, ew her usa jî bin bandora dîskrîmansyonê da dijîn. Margînalîzasyon protsêsseke gishtî ye, lê dîskrîmînasyona rassan, ew protsêsseke navxweyî ye, ku zirareke mezin dide êksîstênsa van kesan, wan necharî mîgrasyonê dike. Civakeke olî wek yêzîdîan, nikarin bin van protsêssên giran da chareserîên sotsîalî, kûltûrî, rewsha heyî da nikarin xwe ji dogmên kevin rizgar bikin. Rêformatorîê ra gelek aspêkt û komponêntên bingehîn divêt bêne avakirin. Evê yekê ra rêzeke komên pisporan divê di pêkxebatê da bê derbazkirin, chira jî ne komelgeha êzdîan ne hazirin û ne jî birêvebirîa êzdîan.
2. Bawerim, nepejirandina mela û mizgefta, wek chekêd herî êffêktîv ya margînalîzasyonê, têrê dike, ku her kurdekî ji dê û bavê bisulman zaî be, bese ku ew ser rêya rast be, wek kesayetîyekî ji wê olê rizgarbûî. Progrêssa Zeredeshtîzmê bi taybet li Bashûr, mînakekeî zor bashe, ku meriv lêkolînêd dêmografî û statîstîkî lê bike û bi ewê awayî, berbî têgîhîshtina sêkûlarîzmê da here. Ev jî dezgeheke ku organekî desthilatî wek parlamênta herêmê sêkûlarîzmê bîne nava konstîtûsyona desthilatê. Eva wek pêngava pêshî, ku propaganda kêmmafkirina êzdîan ne ji tê sizekirin. Gava Jûstîts (Dad) nine, hilbet monopol dikeve destê mizgeftê. Mafên xrîstîanan ra dadwer Vatîkane, lê êzdîan ne tu kes. Ser pirsa dawî, ku kêrtê bisulman bibne êzdî bersîv hêsane, erê. Xwe kanîa spî ya Lalish da bi destê oldaran bide markirin, protsêseke du demjimêrî ye belkî… Mîrê êzdîan û her usa miclîsa ruhanî ev yeka kesî ra qedexe nekirîye. Xwe nas bike wek êzdî û tu êzdî yî. Ya min ra girîng ewe; ku pey ra dibî chi? Êzdîbûn jî ne chareserîyek e. Ew her tenê pêpelingeke di protsêsa xwenasînê. Min hewl da bi kurtî bersîva van komeke pirsan bidim, ku bi her yekî va komplîkasyoneke kûr nirxandînî û pir aspektî pêra tê. Di vê têologîê da gelek "monstr" hene, ku nabe ew rizgar bibin…
Pirs: Roja îro, zahf an hindik, haya me ji felsefeya dînê xiristiyanîyê û ji felsefeya dînê îslamê heye. Lê a rast, em hê jî xerîbê felsefeya dînê êzdayetîyê ne. Ez nabêjim ku li ser felsefeya dînê êzdayetîyê, lêkolîn û xebat pêk nehatine. Na, ez dibêjim haya me ji wan tune. Li ser felsefeya êzdayetîyê, gelo meriv dikare çi bibêje? Berî çend salan, min bi navê 'Kozmopolîtîzm û Êzdayetî'ê gotareke weşand û tê da nîşan kir ku dînê êzdayetîyê, ji hêla ramanî ve kozmopolît e. Bi a min, ev xal gelekî mihîm e û divê li ser lêkolîn pêk werin. Wekî vê taybetîyê, gelek xalên mihîm hene di êzdayetîyê da ku li ser wan, xebat pêk nehatine. Li ser vê mijarê, nêrînên te çi ne gelo?
Bersîv: Wekî em hemî jî dizanin, êzdî, êzdayetî bû babeteke aktûêl li temamîa cîhan. Ne ji ber gulvedana wî olî, mixabin bo berevajîa wê. Heger em bi kurtî herine babetên felsefa van du olên gir, wek xachparêzî û îslam, ew her du jî ol-felsefên (mîssîonêrî) dagirkerî ne. Her du jî bi heman prînsîpî doktrînên berfirehkirina bandorê û desthilatê ne. Min ra, wek atêîstekî ra, hemî qelîbotkên hebûna xudê û pêxemberan banale. Ne hurmetê didim wan perwerdeyan û berheman, ku bi hezaran salan xwe bi hebûna pêxemberan û xudayan, kosmogoniê û pesindanên fantazîyên efirandî ra gîro kirine, ne jî zanyaran, ku bi hezaran wergirên astên zanistî, bona lêkolînên thêologia tirewîtkan nav xwe ra chê kirine.
Li vir xirabtir ji wê rexnegirîyê tînim serê hebûna îslamê, ku zêdeyî dêbîlîzekirina (gêjkirina) merivan, tu rêya kûltûrî ya xwepêshxistina kesayetî, anku îndîvîdûûmê ra nehîshtîye. Van herduyan, kêm yan zêde, felsefên olî, yên xwezayî, anku mêtafîzîkî ra cîh nehîshtîye. Olêd berî van her duyan, yêd mêtafîzîkî, ya gêlêd kevin û îndîgên, wek îndîana bi shamanîzm, Îranîan bi Zoroastrîzm, yan Mîtraîzma (Yêzdaîzm) netewa Kurd, hatine bêhurmetkirin, margînalîzekirin, dîsskrîmînekirin. Îslamê, wek monopola desthilatî, ev olên mêtafîzîkî, anku jîngehebînî, wek hebûneke dijminatî dît. Hilbet, ola êzdîan da bandoreke erebîzasyonê heye, lê dagirkeran nekarî, prênsîpên jîngeheparêzîê, felsefa patsîfîzmê û hûmanîzmê, di nava gelê kurd da nekarî tune bike. Û di derheqa nasîneke Êzdayetiê da dikarim bêjim, ku hilbet ew bi taybet ji lêkolîneran divêt bête nasdarkirin. Hûmanîzma êzdayetîê ra jî wek mînaka bichûk, risteke "Dua Sibehê" têrê dike vebêjim; "Xudaê Rojê, tu xweshî û bereketê bide 72 netewan, pey jî bide me…" Eva jî Tsîtat-ek ji felsefa hûmanizm û patsîfîzmê. Bawer im bes e.
Pirs: Di bernameya 'Kevneşopîyên me' da, tu behsa 7000 hezar dokumentên (belge) ku ji arşîva Dewleta Osmanîan mane dikî, ku bi giştî li ser talan, komkujî û jenosîda êzdîan e. Li gor hinek dîroknasan, destê hinek girêgirên kurdan jî hebûye di wan talan û komkujîan da. Gelo, îmkan heye ku ew dokument werin weşandin? Li ser vê mijarê, tu dikarî çi agahîan bidî me?
Bersîv: Belê, rast e, destê me da bi rastî jî ew dokûmênt di hejmareke zêde da hene. Her hê jî me problêma xwendina têkstên osmanî hene, lê em hêvîdar in demeke ne dirêj da bikaribin ewan dokûmêntan, yêd ji destên dagirkeran bi xwe, hemî vesharteyên desthilata xwînrêj nas bikin û li wir, bi dilnîaî, gelek shermezarîên desthilatdarê hûr û gir, yêd kurd jî têne dîtin, ku bo zêr û îdêologîa dagirker, zirar li gelê xwe daye… Ew dokûmêntana her usa jî, dikarin ser gelek hebûnên vesharte di sedsalan da serê gelek protsêssên werguhêr, migration, patriation, îslamizasyon, qirkirin û birina jinan derdikevine rojevê. Hemî faktên veshartî. Kî zane chi 'sürprîzên' din dîsa tê de hene… Ez li vir daxwaza alîkarîê li wan dikim, yên dikarîn têkstên osmanî bixûnin. Hîngê em wan hemî mêdîan ra diweshînin.
Pirs: Bi qasî dizanim, tu 5 salan di nav êzdîyên başûrî da mayî û bi wan ra, têkilîa te berdewam e. Piştî jenosîda êzdîan, gelo niha rewşa wan çi ye? Kurdên misilman, li hemberî êzdîan çawa tevdigerin? Gelo piştgirî û xweyîtîyek heye ji bo êzdî û êzdayetîyê an hê jî, dijberîyek li ser kar e? Êzdî, bi serbestî dikarin rê û rismên xwe ên dinî, pêk bihînin? Li navendên bajêr, gelo çi ziyaret an jî mabedên êzdîan hene? Gelo heye ku rojekê Laliş û perestgehên din ên êzdîan wekî navendên çandî û dînî, bi qanûnan werin parastin û wekî, mîrateya mirovahîyê werin pejirandin?
Bersîv: Spas bo vê pirsê. Chima spasdarîê bo vê pirse didim, wê jî dibêjim. Wekî ronakbîrek, ku nenihêrî atêizma xwe, wek întêllêktûalekî kurd, patrîotekî neteweperwer, prîorîtêtê didime hebûn û berfirehkirina felsefa êzdayetîyê li kurdistanê. Rast e, ser wê panorama rêalîzma heyî, ku kurd her dichin zêde xwe bi ola dagirker va girê didin, bê ku kara dagirkeran û zirara xwe nas bikin.
Xût li vir, Problema Krîza Ramanvanîa Netewî anku tunebûna fîlosofên kurd bînime ser ziman, yêd naxwazin biefirin! … yêd naxwazin hishêd xwe bi babetên astbilind bixebitînin. (Ne sherme, ku mele dibine fîlosof) Spasdarîa min bi taybet, bo navkirina problêma me ya serekî ye!
Problêma serekî! NEBÛNA: !Ramanvanîa Netewî! !Fîlosofîa Komarî!
Platon û Arîstotêlê me yê kurdî! Norm û Êtîka gelê Kurd di hemî nirxandinêd felsefa Êksîstênsîalîzmê! Bandora Fîlosofên Kurd ser Konstîtûsîona parlamênta heyî, wek mînak û pêshxistina ramanvanî, bona hemî parên (kurdên cîhan da heyî) nerizgarbûî! Perwerda Fîlosofên Kurd  bona Plûralîzmê, Sêkûlarîzmê, Tolêransê! Prîorîtêtdana Hebûnên (edetên) Sûd û Zirar! Patsîfîzm û Mirovhizîê! Qedirgirtina Hebunên xwe yêd Îndîgên û Ne Yêd Dagirkeran! A heger ev krîtêrîên bi kurtî jor navkirî, bêne ramankirin û qîmetkirin ji destên wan ku xudan desthilata werguhartina ne, hîngê oleke îndîgên ya kurdî gul vedide, gelêd îndîgên vedigerine ser erdên xwe yên bi cîh hîshtî. Hîngê divê – Kurdên Êzdî! Bibin Xudan Prîorîtêtan, ji ber ku ew wek Îndîanaê Amêrîkaê, ser origînala xwe mane! Eva ne ji chevbelekîa wan e, ku ji yêd bisulman chêtirin, lê belê bo balansê! Belê ji ber bijonî (paqijî) ya eslî!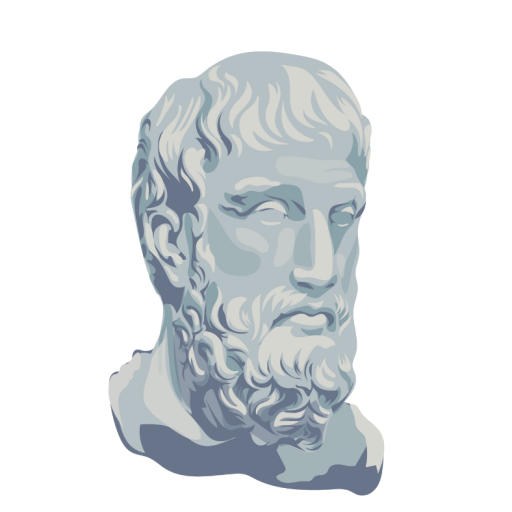 Belê, bo ola bi zimanê Kurdî! Ji asta dereca kêmtirîna derkevin û ne kêmtir bin ji mafên Xrîstîanan li welatê wan da, ne kêmtir bin ji Tûrkmanên welatê wan da û her usa ne kêmtir bin ji Ereb, Faris û Turkan li welatê wan da! A hîngê! Li Hemû Bajarên Kurdistanê, bona Prîorîtêtdana Ola kurdî ya Îndîgên, Parêzgehên Olî ya Êzdîan li rex Dêr û Mizgeftan bêne avadankirin, da Êzdîên Zêrandî dewletên êuropî bihêlin û vegerine welatê xwe! A tenê usa balanseke Dadî! Balanseke Kûltûrî, Balanseke Civakî pêktê! Belkî hîngê fîlosofê kurd ji shkeftên aqilê teng derkevin û dogmatîkêrên dagirkeran bishînine welatên dagirkeran, ji ku jî ew têne finanskirin. … Hi, zanim ev gotinêd min, qêrîna xîretê ye fîlosofên me yên netishtok ra, yanê jî diha rast, yên tune ra! Gelê Kurd, wiha perîshan e, ji ber ku me fîlosofê rastî tunene! Ronakbîr, ne fîlosof e! Romanîstek, ne fîlosof e! Ramîarvan, ji xwe ne Fîlosof e! Bash e, fîlosof kî ye? A ev e pirsa ser pirsan!
Pirs: Arîstoteles ramanên xwe ên derbarê hunerê da, bi rêkûpêkî raber kiriye. Di berhema xwe a bi navê 'Poetica'ê (Poetîka, Poetics) da, huneran nirxandîye û qîmeteke mezin daye tragedyayê (tragedy). Li ser vê mijarê û derbarê tesîra ramanên Arîstotelesî da, gelo meriv dikare çi bibêje?
Bersîv: A xût gotina jor, gelek tev vê pirsa danî digunce. Belkî em bikaribin di vê kovara pîroz da, di polêmîkeke astbilind da bersîva van prsgirêkan bibînin. Ez ê li vir wiha bêjim; kesêd kurd, yê bixwaze derbazî fîlosofîa pîroz be, divê berî her tishtî vegere cem Arîstotêlês û Platon. Her ji wê da hemî fîlosofên gelek netewan û têorîên wan nas bike, da tenê pey ra bizane, chendîn cudabûn û nêzikbûna zanistan, huneran, hebûnan di nava mirovahîa ron da heye, da pey ra bikaribe têorîyeke xwe, gelê xwe ra, bi sûdmendîa praktîkî biguncîne. Ez hêvîdar im kovara Felsefê vê înîsîatîv û mecalê bide wan.
Hempeyvîn: Alî Gurdilî

02.08.2022
Biographie / Jîanname: Dr. Casoê Wezîr Osmanov
(Dramatûrg, Derhêner, Peykersaz)
1964 – Li Tbilisi ya Paytexta Gurcistan.
1971 – Dibistana navçeyî / bi zimanê Gurcî û Rûsî.
1979 – Xwendegeha Wênekarî û P'eykersazî, (3 sal) wekî pêşekarîyekî.
1984 – Aktîvîstekî komîtêta ciwanên K'urd, rex Komîtêta Komsomol, ya Navendî, ya Gurcistanê. Piştra
serokê wê k'omelê.
1987 – Serokê Navenda Çandî û Rewşenbîrî, li Meclîsa Netewî, ya K'urdên Gurcistanê.
1987 – Înstîtûta Şano û Sînêma ya Hukumatê. Fakûltêta Çand û Rewşenbîrîyê, beşa Rêjîsorîa Şanoa
Gelêrî, (4 sal)
1988 – K'armendê Sînêma Stûdîo "Gruzia Film" Alîkarê Ronahîdar.
1989 – Şanogerê Şanoa Gelêrî ya k'urdî, li Tilbîsê.
1990 – Fakûltêta Dramatûrgîyê, di Akadêmîa Huneran, (3 sal)
1993 – Şêwirdarê pirsêd Çanda Kurdî, li Komîsyona Parlamênta Gurcistanê. Dîtina Kurdistana Başûr, M. Barzanî, C. Talabanî.
1997 – Li bajarê Köln-ê; Rêjîsorê Şanoa Koç'er û Botan. Mamostê zimanê k'urdî li Dibistana Almanî da.
2005 – Damezirdarê Hostexana Sênarîo û Fîlmprodûksîona bi navê: Three World Midia li Almanya / Köln. Hevdamezirdarê Shekhan filmê.
2014 – Destanîna Doktora di Zanista Dramatûrgî da. Zanînêd zimanan; Gurcî, Rûsî, Ermenî, Almanî, K'urdî, Tirkî, Înglîsî
Jêder:
3- Berbang Tv: Bernameya 'Kevneşopîyên me' – Leyla Çildergûş: Mêvan: Casoê Wezîr: https://www.facebook.com/BERBANG.TV/videos/542678597448279/
Piştgirî jibo Philosophia Kurdî
Xwedevanên hêja, dilsozên zarûzimanê kurdî. Bi rêya vê sepana Paypal'e, hûn jî dikarin piştgirîya xebatên malper û kovara Philosophia Kurdî bikin û mil bidin xebatên me. Perê ku hûn bexşê malperê dikin, bi tevahî dê ji bo geşkirina malperê û çapkirina kovarê were xerckirin. Em hêvî dikin Philosophia bi nivîskar û xwendeyên xwe bibe xwedî temenekî dûr û dirêj, bibe çiraxek di şevên tarî ên kurdan da, hawaê ramîna philosophic li ber dilê rêber, serek û kargerên kurdan şîrîn bike, da ku ew jî bikanibin mîna ên milletên bi rûmet karê xwe rast bikin. Philosophiaê bi xweşî bixwînin, jê ra binivîsin û mil bibin xebatên wê...