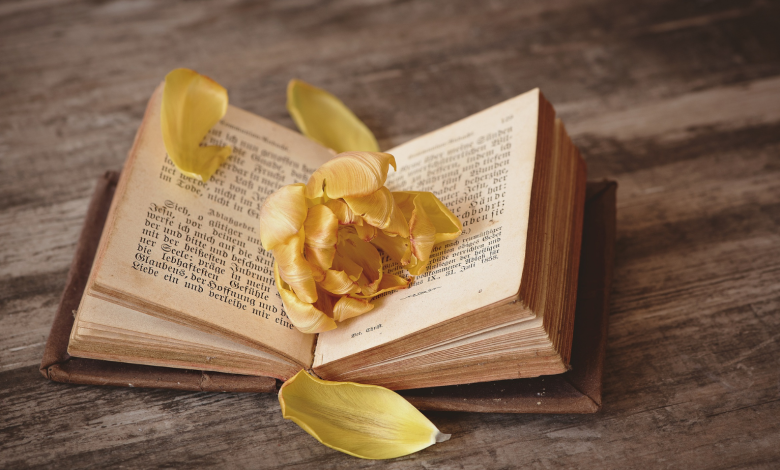 Mirov bi têgihîştinek pêşîvekirî dihêt nava ve cîhanê ya ku xwe wek giloka sirr û razan radixe ber vê têgihîştin-ramana ku çawa û çimatiya peydabûna wê bixwe jî herî kêm qasî vê cîhanê nepenî û nenas e. Bi gotina Christian de Duve : «Di nav Gerdûnê de, ji bilî Gerdûnê bixwe, sirreke ji ya (peydabûna) ramanê mezintir be tine ye.» Le ev têgihiştin-raman her çi be jî têde vîn û şayişek serwextbûnê heye ku ji xwe û ji hebûnê pirsa çibûna wateya «Heyîbûn»ê dike him wek qonaxek herî dawî ya rêhildana xwe ya di nava vê Gerdûnê de him jî wek hewlek dîtin û bicîkirina wan nirxên ku divê bi hawayekî herî rûmetdar pêşengiya vê rêwîtiyê bikin. Ev şayiş di qurmê hemû melekeyên hizirînê de wek êşek ne fizîkî diqilqile, tevdigere. Razîbûna bi hebûna vê êşê û berxwedana li hemberî wê girêdayî pileya hêza iradeyê ya kişandina êşê ye.
Reva ji ber vê êşê bi xwe re hewcetiya xwe-spartina bal stargehek aram, amin û statîk diafirîne; ev stargeha aram û statîk jî bi gelemperî dîn, hin caran jî ideolojî ye. Li vir meriv dikare bibêje ku zanist, ol, îdeolôjî û felsefe di nava jiyana mirovan de çar navendên sereke ne, ji pirsyara çibûna wateya Hebûnê re bersiv dihilberînin. Belam her yek ji van xwediyê erkek taybet e. Bo nimûne, Niels Bohr dibêje: 'Zanist xebatek e li ser zanayiyê, ne li ser 'heqîqet'ê.' Zanist hebûnê di nav hemû hîkarî, peyd, lib, dane û objeyên wê de dişopîne heta wî tixûbê ku ev hêman li wir tev li tinebûne dibin. Zanist, ji bo ziyanê nebide aqilê mirovî, xwe kerr dike di wî cihî de ku objeyên wê êdî li wir ji qada têgihîştinê derdikevin derve. Felsefe sekin, hewl û dengek mirovî ye li wî cihî ku zanist têde xwe kerr dike; ol û îdeolojî jî jê dogmatîzm û despotîzma heqîqetên pîroz û sabît diafirînin. 
Bi pîvanên rasyonel, bi helwestek rexnegir, bi têgehên razber ve pêkhanîna dahûrandina xwezaya obje û mijarên li ber hizirînê, pê re jî berfirehkirin û pêşvêxistina zanayiyê rêbaza sereke ya felsefeyê ye. Felsefe çalakiyek zihnî ye ku di nava çerxa xwe ya bi zanayiyê digere de hizirinê hînî hînbûnê, hinbûnê hinî hizirînê dike daku hiş di lêgerîna têgihîştina rastiyan de xwe bigihîne ast û pileyên xwe yên herî jor û raser û, wek hêvî û amancekê jî, ji wir jî derbikeve bal wê merheleya ku Hegel jê re dibêje: «wek mutlaqiyeta bûna temamiya rastiyê hilkişîn û bilindbûna bal heqîqetê.» Felsefe wate û pênaseyên wê ne sabît bin jî kar û peywirek wê ya diyar û neliv heye: şkandin û rûxandina çeper û dîwarên hemû dozên ku jiyan di nav wan de digermixe û dirize… Çimku ti dozê nekaribûye jiyanê bifetisîne û bilewitîne qasî wê doza ku dibêje hemû rastî û heqîqetên pêwîst li cem min û di bin desteseriya min de ne. Bêguman di bin banê vê Gerdûna bêdawî de hemû cûre axaftinên li ser vê çarenûsa kozmîk watedar in û hêjayî guhdarîkirinê ne, lê bi mercê ku ne xwediyê wê dozê bin ku gotinên xwe wek heqîqetên pîroz bisepînin ser guhdaran.
Orhan Agirî
29.02.2016
Piştgirî jibo Philosophia Kurdî
Xwedevanên hêja, dilsozên zarûzimanê kurdî. Bi rêya vê sepana Paypal'e, hûn jî dikarin piştgirîya xebatên malper û kovara Philosophia Kurdî bikin û mil bidin xebatên me. Perê ku hûn bexşê malperê dikin, bi tevahî dê ji bo geşkirina malperê û çapkirina kovarê were xerckirin. Em hêvî dikin Philosophia bi nivîskar û xwendeyên xwe bibe xwedî temenekî dûr û dirêj, bibe çiraxek di şevên tarî ên kurdan da, hawaê ramîna philosophic li ber dilê rêber, serek û kargerên kurdan şîrîn bike, da ku ew jî bikanibin mîna ên milletên bi rûmet karê xwe rast bikin. Philosophiaê bi xweşî bixwînin, jê ra binivîsin û mil bibin xebatên wê...