Arşîva Felsefevan
NIETZSCHE, Yan jî hilweşandina her tiştê ji bo avakirinek nû!
Orhan Agirî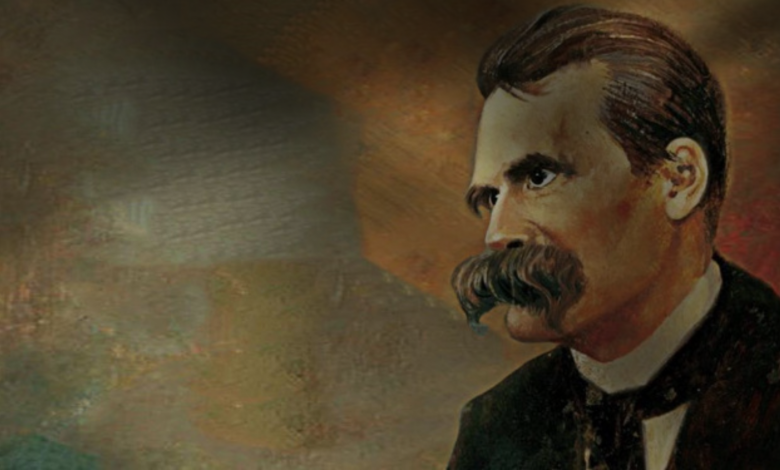 'Bi evîna xwe ve vegere bal tenêtiya xwe, birayê min, bi tev kiryarên xwe yên afirîner. Dadmendî paşê, gellek zeman şûnde dê bi gavên kulek xwe bigîhîne te. Ligel hêsirên min xwe bispêre tenêtiya xwe ey birayo! Ez hez dikim ji wî kesî ku dixwaze tiştek ji xwe wêda û di ser xwe re biafirîne, bi wî hawayî ku hilakbûna xwe pê kurttir bike…' (Weha axivî Zerdeşt)
Mirov, hebûna wî, di bin kêra felsefe û olê de hatibû jêkirin. Li aliyekî cihaneke logos, îde, cogito û nûmenê hatibû afirandin; li milê din, ji bo olê, cîhana ku mirov têde dijî, bûbû cihekî pespaye û mirov ji aliyê hebûnek afirmend ve di vî cihê genî de hatibû bicihkirin û di dawiya dawî de dê rojekê ji ber hebûna xwe, hesab bidabûya wî afirmendê ku mirovî bi înayeta xwe ji tinebûnê afirandiye. Li hêleke din, tevgerinen wek liberalîzm, posîtîvîzm, sosyalîzmê derketibûn holê. Mirov di nava van tevgeran de jî bi têgeh û nêrînên kelevajî hatibû pevjilandin. Ramana "her tişt yek e" civakê xistibû girseyek ku mirov têde bûbû parçeyek ji garanê. Banga "wekhevî" yê bûbû selaya mirina mirovê mezin. Mirov di nav mantiqek pozîtîvîst de bûbû ferdek bargirê xweperestî û menfîetperestiyê. Hebûna mirov bûbû dekadansek ji ber feraseta olî û ya hemû van doktrînan, ku qurmê vê ferasetê xwe digîhand felsefeya Sokrates. Bêyî ku em ji bîr bikin, Nietzsche her weha di nava pencên nexwaşiyek giran de bû. Hemû van sedeman hîştin ku Nietzsche çalakiya xwe ya felsefî bi hawayê cengek dijwar û bi qîrînek bilind pêk bihîne.
Nîtzsche şerkirinek e bi her kesî û her tiştê re. Helsegandina ramanên Nietzsche ne bi gotarekê ve, ne jî bi çend pirtûkan dikare biqede. Di nava rast û besta ramanên wî de em ê hewil bidin tenê li ser çend 'gir'an bigerin. Deriyê hişê xwe ji ramanên Nietzsche re vekirin, dibe vekirina deriyê cîhana mirovekî wisa ku ew te li wir bi hawayekî ne ji edetan pêşwazî dike: Bi te re geh bi peyvên dilşewat û dilovankî diaxive geh jî bi gotinên hişk, sert û reqyayî yên ku her tiştê dirûxînin, dişikînin û di nava xwînê de dihêlin; geh dibe pexemberê gotinên mîstîk, geh dibe xwezanê helbestên lîrîk, geh dibe mirovek ji rêzê û ji bo mafdarbûna doza xwe li ser şerefa xwe sond dixwe , geh dibe fîlozofek qerase bi hêza hişekî raser xwe berdide nav kûrahiya mijûliya bi têgînên razber, venasîna hûrvebijêrine çalakiyên ramanê. Nietzsche ramanê di nav hemû hûr badek, kûr dîmenên wê de dişopîne û zorê dide ramanê daku wek çakûçek tevbigere û şkandina hemû gemarî, paravî û xeletiyên li ser jiyanê teqalgirtî, bide ber xwe.
Hebûn çima he ye? Ya/yê He-ye çi ye?
Hebûn xwerû bixwe ye, yan Hebûnek xwediyê vê Hebûnê he ye ? Ger ev Hebûn rast be û Xweda jî hebûnek be; wî çaxî ev nabe hebûna du Hebûnan? Lê heke tenê hebûna Xweda rast be, Hebûna ne Xweda îlluzyon û xewnek e? Yan jî heke ev Hebûn ji lay Xwedayekî mitlaq ve hatibe afirandin, ev afirandin ji kurê derket? Ji nav hebûna Xweda yan ji Tinebûnê? Heke ji nav hebûna Xweda be, Hebûn bixwe jî nabe Xweda ? Lê heke ji tinebûnê be, ev Tinebûn nabe ew cihê ku Xweda têde tineye? Anku ev Tinebûn di hebûna Xwedayê xwediyê hebûna mitlaq de nabe vebûna qulekê, kunekê ? Di qada xebatên felsefî de du navên ku Nietzsche bi îtrazek mezin derdikeve pêşiya wan he ne: Hegel û Schopenhauer. Îtraza wî ya ji bo Hegel ji ber idelizma Hegel e, ku Nietzsche idealizmê wek nîv-teolojî pênase dike. Lê egerên Nietzsche yên cuda hebûn ji bo îtîraza wî ya derbarê felsefeya Schopenhauer de. Di felsefeya Schopenhauer de Hebûn xwerû Vîn/Viyanek e, ev Viyan birçiyê xwe-heyîkirinê ye.
Schopenhauer dibêje : "Meyan û xwezaya rasteqîn a Viyanê Jihevek e, Jihev wateya Yekê dide, ev Yek, wek hêzek yekkirinê, hemû tiştên heyî hildide nav xwe û li ser her tiştê û li her deverê serwer û hukumdar e. Kan û jêdera hemû heyînan ev viyan e, ev viyanek birçî ye, û hewcedarê xwe-heyîkirinê ye, lê xwe heyîkirina Viyanê di heman demê de dibe xwe-xwarina viyanê jî, çimku xênc ji wê ti tiştek din tine ye. (1)
Ne tenê çalakiyên bedenê lê beden bi tevahiya xwe (û her tişt) derçûnek fenomenal a Viyanê ye, viyan weha tecessum dibe, her çi li bal de diqewime divê ji Viyanê bihêt, li vir, ji vê viyanê re şuûrek (aqilek) pêşengiyê nake, korkorkî tevdigere." (2) Nietzsche bi kûrahî têgihîstibû vê nakokiya kujer. Bi rastî ev nakokiyek wisa ye, kesên ku li ser vê nakokiyê de neponijîbin û tênegihîştibin elem û trajediya vê nakokiyê, hemû hewlên wan ên watedana Hebûnê dê di rengê gotin û tevgerên minalan de bimînin. Çi tiştek balkêş e ku Schopenhauer bi vê gotina Rousseau «ji zarokatiya xwe derbikeve, dosto, hişyar be êdî» dest bi berhema xwe ya qerase û stûr dike. 'Bi her daxwazê re wek prensîp hewcetiyek, kêmasiyek heye, anku êşek heye; vêga daxwaz çarneçar divê bibe nêçîra êşê!' dibêje Schopenhauer. (3)
Xwe-heyîkirin û bi vê xwe-heyikirinê re, xwe-xwarina Viyanê vêketina wî agirî ye ku cîhan, ankû, hebûna mirovî pê heyî dibe û dişewite, çareya temirandina vî agirî redkirina vîn-daxwaza jiyînê ye. Em baş pê dizanin ku vê felsefeya Schopenhauer bandorek mezin li ser Nietzsche kiriye, heta di wê radeyê de qasî ku Nietzsche êş û nexweşiya mîdeya xwe dixe stûyê Schopenhauer jî. Lê piştî derketina ji bin vê bandorê, «redkirina daxwaza jiyînê» ji bo Nietzsche êdî di ser pireyek xeternak de rawestîn û li para nihêrin e, tirsonektî ye. 'Mirov di navbera ajal û mirovê raser de bendek e hatiye rakişandin, li ser kendal/dulêrekê. Jê derbasbûn xeternak e, şopandina vê rêyê xeternak e, li para nihêrin xeternak e, sawgirtin û ji nişkan ve rawestîn, xeternak e,' dibêje Nietzsche.
Hebûn weke cihê tevliheviyê, kaos û guherînê, her di nav bûbûn ekê de ye. Ev bûbûn bêyî ku jê re sedemek pêşî, amancek dawî hebe, (xwe) Vegerek Hetahetayî ye. Hemû deverên hebûnê bi kaos, şer û xwe-pêkhanîna hêzan ve hatine dagirtin. Jiyan weke pêvajoyeke organik û fîzyolojik, di nava kêmbûn-zedebûn, hevkari-dijberîy û şer û pevçûna hêzan de, hewcedarê domandina hebûna xwe ye, di nava vê tengezarî û nepêkariya xwe de ditengije, li hêz ê digere.
Jiyan navajoya peşketin, pevcivîn û kombûna hêz û bûrhê ye, cihê vîna bûrhê têde tine, li wir noqbûn-têkçûyîn he ye. Vîna bûrhê hûrvebijêrtirîn meyana hebûnê ye. Berê xwe ji vê vîna bûrhê/daxwaza hêzdariyê veguhastin, berê xwe ji rastiya xwe veguhastina jiyanê ye. Rastî û amanca bilind a jiyanê ew e, ku ji jiyanê re bi coşî û wêrekiyek mezin 'erê' bihêt gotin. Ji bo têgihîştina vê yekê wêrekî lazim e û weke mercê vê wêrekiyê jî hêz ; çimku wêrekî, qasî ku biwêribe berepêş biçe û di nisbeta vê hêzê de mirov dikare xwe bigihîne heqîqetê. (4) Têkiliya Ziman û Baweriyê, yan jî pirsgirêka Sedem û Encamê. Hebûn «qewimîna vegerek hetahetayî» ye. Ne Hebûnek metafîzîkî, ne jî gewherek heye ku bibe binateya vê Hebûnê. Anku, «Hebûn, bêyî di binê wê de hebûnek mînanî kirdeyek-zatek he be, 'pêkhatin' eke xwerû ye diqewime.»

Em ji ber hînbûyîna xwe her tim lê dixebitin ku bûyeran anegorî sedem û encamê binirxînin, halbûku bi îhtîmalek mezin ev dualîtî bixwe di qurmê qewimînan de tine ye, tenê tekûzkirinek wêneya fenomenan e û ev yek jî, nahêle ku em ji vê wêneyê derbasbibin û dabikevin bal kûrahiya bûyeran. (5) Bi hinceta ku di grammerê de kirar/faîl ji lêker/fiîlê cuda dibe, bi mirovî re ew bawerî çêbûye ku kiryar li ser kirdeyan diqewimin. Bi vî hawayî mirov bawer dike ku beriya livînê, bireserên ku dikarin tevbigerin an jî xwe ji tevgerînê bidin paş û yan jî bi hawayekî din tevbigerin he ne. Lê saziya zimanî ya ku kiraran ji lêkeran diqetîne sûcdarê totolojiyê ye, kiryarê dike du (alî) û heman fenomenê hem wek sedem hem jî wek encamê destnîşan dike.
Birqê/brûskê ji birqvedanê veqetandin û birqvedanê weke encamek mîna ku ji ber kirdeyekî qewimiye pejirandin, heman tişt e ku hêz ji xwe-derbirandinên wê bihet veqetandin û wek darinde/sparteka van derbirînan bihêt pejirandin, darindeyek/substrayek weha tine ye; di binê kiryar-qewimînê de 'hebûnek' (sûbsatansek) tine ye, kiryar (yan jî qewimîn) tevahî ye, dibêje Nietzsche. (6)
Lê di vê 'tevahiyê' de yekitî(yek), yan jî «yek hebûnek tenê» tine ye, ev tevahî bi vîna bûrhê dagirti ye, cihê di nav hev re çuyîna hêzan e, livonektiyek jîndar û pircûre têde li ser kar e. Hemû hewlên zêhnî yên ku hêzek li der û ser vê statuya ontolojîk disêwirînin û baweriya xwe bi hebûna Hêzek weha dihînin hêj di despêkê de dibin çalakiya afirandina Têgehek pevxistî û bi vî awayî mezintirîn berevajîkirin diqewime di jiyana mirovî de : Xwe afirandiyê têgeha hatiye afirandinê dîtin. Ji tevlihevkirina, sedem û encamê xeternaktir xeletiyek din tine ye. Ez vê yekê wek rasteqîntirîn raşehitîbûna aqil binav dikim. Navê vê xeletiyê, ol û exlaq e. (7) Ti kes berpirsayarê sedema hebûna xwe nîne. Em mecbûriyetek in, parçeyek çarenûsê ne, parek in ji tevahiyê, em di nava Tevahiyê de ne. Ti tiştek nedikare hebûna me bidarizîne, bipîve-biteqilîne û hevrû bike, çimku ev di heman demê de dibe darizandin, teqilandin, hevrûkirin û mehkûmkirina Tevahiyê. Lê li derveyê Tevahiyê ti tiştek din tine ye. (8)
Li gorî Nietzsche bawerî, gerina li 'tiştekê' ye ku em bikaribin pê xwe bi jiyanê bigrin û xwe bi rastîbûna wê bixapînin, haş bikin. Bawerî ne di qada heyberek bawerî pê bihethanîn de rûdi de, lê qurmê xwe ji viyan-daxwaza bawerkirinê hildide. Hewcedariyek e, ji gera li wateyek ku ji bo her tiştê rast be zêdetir, li wateyek (êdî) her çi be, digere. Nietzsche dibêje : 'Em dikarin xalek, babetek baweriyê, hezar caran pûç bikin; lê bawermend, dê dîsa wê weke heqîqetekê bihesibîne.' (9)
'Mirov newêribûye bixwe xwedî derbikeve, li dan (momentên) herî hêzdar ên ku (gewretiya bandora wan) wî metelmayî kiriye… hemû tiştên (di mirov de) bihêz û mezin, ji lay mirov ve; wekî raserî mirov hatine sêwirandin. ' (10) Mirov ji ber ku newêribûye bikeve bin barê berpirsiyariya van aliyên xwe yên berz û hêzdar , ji bo mêjuliya bi wan re, Hebûnek di ser xwe re afirandiye û van aliyên xwe yên bilind bi navginiya vê hebûnê, daye derbirandin û xwe jî kiriye muhetabê van derbirînan, lê weke heyînek têkirde, êşkêş û rajêr. Nietzsche ji ber van sedeman, Xweda wek derbirînek têgehî-razber a hemû xeletî, çewitîn û berevajîkirinên ontolojik nirxandiye û hewil daye ku yekser, di kuştina Xweda de wan pûç bike.
Xweda mir û dê her mirî bimîne. Me wî kuşt! Em dê çawa xwe haş bikin êdî, em kujerên kujeran? Di bin kêra me de hate jêkirin ewa herî pîroz û biqudret a ku heta niha cîhan xwediyê wê bû… Kê dê ji me bibe vê xwînê? Kîjan av ê bikaribe vê xwînê bişo? Em divê çito şahiyên ku bikevin ber kefaretan, çito leyzên pîroz îcad bikin? Mezinbûna vê kiryarê zêde mezin e ji bo me, û ji bo ku em bibin hinkûfê wê, aya pêwîst nî ye ku em bixwe bibin Xweda? Heta niha ti kiryarek weha mezin pêk nahatiye, herçi be, kesên ku dê di dû me re werin, sirf ji ber mezinbûna vê kiryarê, dê bibin ayidê wê dîroka herî bilind, ku ti dîrokê xwe negîhandiyê bilindahiyek weha heta niha! (11)
Ji bo Nietzsche, mirina Xweda ne di asoyek bîrûbawerî û metafizikî de, lê bîzzat di nav jiyîna mirovî de diqewime. Mirina Xweda bidawîbûna hemû wan ramanan e, ku referansên xwe ji otorîteyek metafizikî werdigirin. Ev mirin, betalkirina hebûnek transandan nî ye, ew bixwe hebûnê ji navenda hebûnê dike. Pûçkirina hemû wan baweriyan e ku li ser wan hatiye avakirin, temamî vizyona cihan û hebûnê, ya ji bo domandina jiyanê jêneger dihêt dîtin.
Ji vê qasê, lazim e mirina xweda tenê nebibe veçixîna ji hemû teolojiyan, lê di heman demê de bibe rexnekirina hemû dilqguhêzên (metamorfozên) wê yên ku di nav zanistê de sekularize bûne. Lewra konsepta illiyetê, bi xweber îmayek e ji bo iknakirina ferd ku ew kirdeyek behremend e, dikaret bibe berpirsyarê kirinên xwe li pêşberî Xweda. Ev mantiq sebaret ji bo afirandina wê ferasetê ye, têde her êşek teqabilê xeletiyek rabirdû dike û ji vir ve, çeqûbera dojehî ya xeta-cezayên mirovî hildigire nava xwe.
Raman û Ez
Nietzsche herweha dixwaze binateya sabît a ku kirde-heyber bi hawayekî ji hevûdu cuda li ser wê radiwestin, birûxîne. Nietzsche dibêje : Ez heme, vêga ez dihizirim, Sum, ergo cogito. Raman, bi livek bêsekin xwe dilivîne di nava hemû ewên jê re hilberandin-derbirîn in de, di nava vê sferê de cihekî xasê ramanê tine ye ku raman pê-lê girêdayî bimîne, çimku «Raman tenê têkiliyek e, ku navajo wê ya di navbera xwe de pêk dihînin» dibêje Nietzsche. 'Têgeha Ez ek sabît tine ye. Ez di nava hizirê de hizirandî ye, lewma ne ku 'şuûra xwebûnê', lê hizir li pêşiyê ye.
Gava Ez dixwaze na, lê ponij/raman gava dixwaze (bixwe) dihêt. Ez wek kirde mercê lêkera 'dihizirim' ê nî ye. Belkû têwandinek (testîqkirinek) e, lê ne 'teqeziyek xweberane' ye Ez.' (12) Mantiqek grammatîkal, li ramanê dihêt tetbiqkirin: Ponijîn çalakiyek e, vêga divê yekî bike hebe. Di parçeyek bûjenê de hebûna enerjiyê wê wateyê nade ku enerjî ji madeyê dihêt, lê enerjî di madeyê de, made di enerjiyê de tecessum dibe. Yanî hizir wê livîna ku 'şuûra-xwebûnê' têde çêdibe diafirîne, ji ber vê yekê, şuûr rûberek e, li ser rûyê çalakiya ponijê dihêt ragirtin. Made çawa wek bijiqînek ji nava hêz û enerjiyekê derdikeve ser rûberê wan, Ez jî teys/eksek e ji nava ramanê diteyîse ser rûberê ramanê. 'Di xwe de tişt' qasî 'di xwe de wate' yê eletewş e ; hilik û hebûn rasteqîniyek perspektîvîst e û jêre, pirralîtiyek pêwîst e. Tiştek tenê bi wî mercî dikare karekterîze bibe, heke heyînek jê vê pirsê bipirse : Ev çi ye ?
Meyana tiştekê ji têbîniya li ser wê tiştê çêdibe… mafê me tine ye em bibêjin : Kî vê şîroveyê (têbîniyê) pêk dihîne? Ev şîrovekirin bixwe ye di rengê vîna bûrhê de, ne wek hebûnek, lê wek pêvajoyek, qewimînek heyî ye. 'Tişt' bi temamî wek berhema yên tesewir dikin, diponijin, dixwazin û hîs dikin çêdibe. Kirde bixwe jî, ji afirandinek bi vî hawayî ye, tiştek e wek hemû tiştên din. (13) Ez sûbstanek nî ye, Xwe-yek bedenî ye. Beden sîstemek wan navajoyan e, ku her yek ji wan xwediyê perspektîvek xwe ye û xwe disepîne ser yên din. Her bûyerek cîhana organik, zalkirin û bandorlêkirinek e, her bandorlêkirin ji nû ve şirovekirin, lihevkirinek e ku têde hemû wate û amancên berê divê bi mecbûrî ji holê rabin. (14)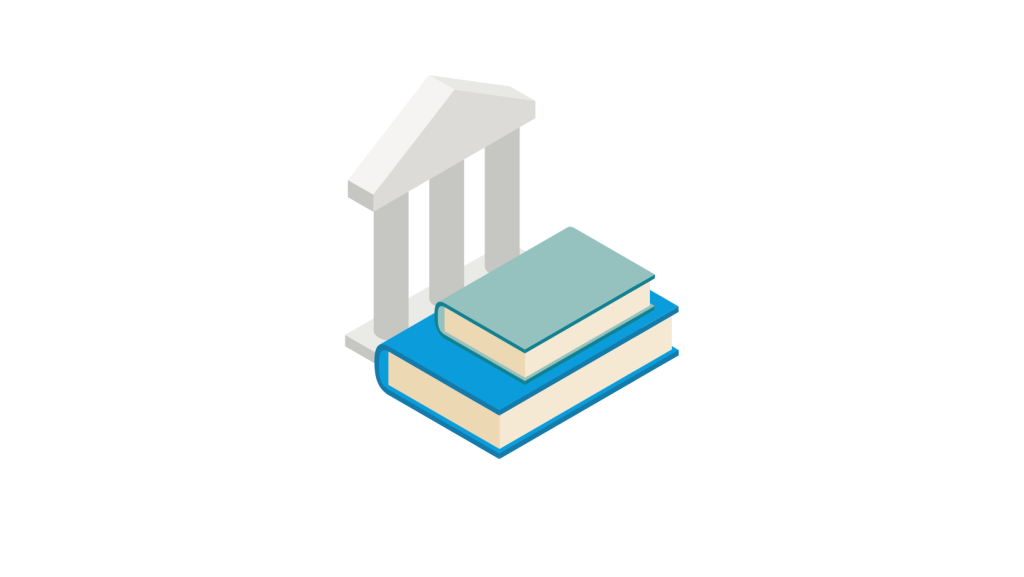 Şuûr di bin pest û zorpêdana hewcetiya peywendîdanînê de rûdaye. Kiryar, ponij, hest û tevgerên me encama wê pêwîstiya hêwilnak/dehşet e ku mirov bi demên dirêj di bin bandora wê de jîyaye. Wek zindî (ajal) ê li ber gefên herî sawdar ên xwezayê û heyînên din, û di bin metirsî, tehlûkeyên herî mezin de mirov hewceyê xwe-parastinek bêeman bûye, pêdiviya wî bi alîkarî û bi hebûna yên wek wî çêbûye. Di bin çews û zêrandina van pêwîstiyan de mecbûr bûye ku hewcedarî û tengezariya xwe bide ragîhandin bi dest, îşaret, nihêrîn, jest û zimên ve. Neçar bûye xwe hînê pê-zanînê bike ka çi ye kêmasiyên wî çi ne, tehlûkeyên ku hebûna wî tehdit dikin, û pê re jî diviyabû têbigihîşta rewş/temtêla xwe ya derûnî ; mirov, bênavbir diponije lê nedizane ku diponje. (15)
Ramanên me siya hestên me ne, her tim ji wan tarîtir, valatir û hêsantir in, dibêje Nietzsche. Li pişt raman û hestên te, serwer/efendiyek biqudret û zanayek nenas heye, jê re 'Xwe' dihêt gotin û warê wê, beden e. Mirovê zana û hişyar weha dibêje : Ez bi temamî beden im, giyan tenê peyvek e ku parçeyek bedenê pê dihêt destnîşankirin. Beden hişekî mezin e, pircelebiyek bihevkirî, rewşa şer û aşitiyê, kerrî û şivanê kerriyê ye. Ev hişê biçûk ê tu jê re dibêjî hişê min ê mezin, tenê hacetek bedena te ye. Hişmendî û giyan enstruman in, li pişt wan 'Xwe' heye, Xwe bi çavên hişmendiyê ve xwe agahdar dike, bi guhên giyanê ve guhdarî dike. (16)
Gerdûn û Dem
Em bibêjin ku xênc ji cîhana arezû û azweriyên me ti tiştek wek rastî nehatiye 'dayîn' û em xênc ji navajoyên xwe nedikarin hilbikişin yan jî dabikevin bal ti rastiyek din-çimku raman tenê têkiliyek e ku ev navajo wêya di navbera xwe de pêk dihînin-gelo em nedikarin bi vê 'dayînê' ve… têbigihîjin vê Gerdûna jê re mekanîk (yan jî madî) dihêt gotin ?… Ne bi wateya ku ev Gerdûn wek xûyan, tesewirekê be, lê Gerdûnek xwediyê wê rastiya ku pê re heman pergala hîkariyên me heye, wek wê forma herî seretayî ya cîhana hîkariyan ku têde her tişt [a ku dê dû re di nav pêvajoyek organîk de ji hev biqete, cuda (û her weha nermtir-lawaztir) bibe] hêj girêdayê bûrhek yeketiyê ye, bi şêweyê wê jiyana navajokî ya ku hemû fonksiyonên organîk, xwebirêxistin, hezim, îfraz û sîrkulasyon wek hawayê jiyanek îbtîdayî pê re girêdayî ne. (17)
Heke gengaz be ku hemû fonksiyonên organîk, li bal vîna bûrhê de bihên daxistin, wî çaxî bi nihêrînek ji hundir ve, Gerdûna ji hêla karekterê xwe yê têgihiştber ve pênasebûyî û kifşebûyî xênc ji vîna bûrha tiştek din nî ye. (18) Gerdûn, wek hêz, divê mîna bêtixûbîtiyê nehêt sêwirandin; bi vî hawayî têgihiştina gerdûnê ne gengaz e, çimku têgeha hêzek bêdawî nedikare bi têgeha hêzê bixwe re lihevkirî be. (19) Gerdûn 'bi berdewamî' heyîb-bûna xwe didomîne, Gerdûn ew e ku diqewime, ew e ku diherike, lê ti carî dest bi qewimînê nekiriye û herikînê ranewestandiye; her tim xwe di nava çalakiya qewimîn-herikînê de, radigire. (20) Ji bo Gerdûnê heke dawiyek-amancek hebûya, niha xwe gîhandibû wê dawî-amancê, heke Gerdûn di lehzeyeke xwe ya rabirdû de di nava rewşek sabît-qerisî de bûya, dê nebikaribiya (ji vê sabîtbûnê derbikeve û) biqewime. (21)
Li vê derbendê binihêre, du rê li vir digihîjin hevûdu, hêj ti kes negihîstiya dawiya wan. Ev riya li pişt me ber bi bêdawitiyekê dom dike, ya li pêşiya me ber bi bêdawîtiyek din, li vir di vê derbendê de eniyên xwe kutane hevûdu û hev dahf didin, navê vê derbendê 'Lehze' ye. Heke ji herduyan riyek bêyî rawestîn heta dawiyê bihêt şopandin , tu bawer dikî ku ev herdu rê, dê her tim dijberiya hevûdu bikin ? (22)
Heke periyek-cinek rojekê, teletel xwe bişiqitîne nav tenahîtiya te ya herî tenê û ji te re weha bibêje: Ev jiyana ku tu aniha dibînî û tu çawa wê jiyayî û dijî, pêwîst e ku tu wê li ser hev; bêyî ku dawî lê were dîsa bijî, dê tu tiştek nû têde tunebe , berevajî vê yekê; pêwîst e ku her janek, her şahiyek, her ramanek, her nalînek û hemû bêdawî hûr-girên jiyana te di nava heman pergal û lidûhevhatinê de li te vegerin; her weha ev tevnepîr û ev taveheyva di nava daran de û dîsa ez û ev lehzeya han! Ev demjimêra qûmdangê ya hebûnê, dê her tim ji nû ve (li hev) vegere û tu yê jî, ligel wê ey xubarê xubaran!
Gelo, tu yê lehnet lê nehînî? Lê heke berê, demeke te ya bi şahiyek awarte dagirtî çêbibe, tu yê di wê lehzeyê de jê re nebibêjî Tu Xwedayek î ? Pirs ev e : Tu vê yekê careke din û bêhejmar caran, dîsa dixwazî yan na ? (23) Ger destûr he be, dixwazim ji bo vê gotina Nietzsche ya li jorê bi mînakek biçûk ve vê nivîsê biqedînim. Em bibêjin du kesên bi navên A û B li ser zeminek gloperkî/sferîk rawestiyane û di navbera wan de axaftinek weha derbas dibe: A: 'Ez ê niha ji bo vedîtina cihê herî zêde dûrê xwe, derbikevim rêwitiyekê.' B: 'Hewla min jî dê çêbibe, ji bo mebestek bi vî rengî.' Em pê dizanin ku li ser zeminek sferîk cihê herî zêde dûrê pozika pêlavan, dîsa ew cih e ku herî zêde nêzîkê nalçeyên pêlavan e.
Lê A bêyî di tiştek weha de bifikire, bi mebestek petî ve derdikeve rê, ji bo xwe-gihandina cihê herî zêde dûrê xwe. Hemû êş, azar, şayîş, west, keser, kelecanî, ketin-rabûn, hêvî, şahî û xelexeleyên ku dê xwe ji bûyer û rûdanên vê rêwitiyê li A rabipêçin û ji lay A ve hîskirin û jiyîna hemû van hest û ramanan û dû re, xwe-gîhandina A li bal wî cihê herî zêdê nêzîkî nalçeya solên wî bû, di destpêka rêwitiya wî de. B piştî ku dît cihê herî dûr her weha cîhê herî nêzîk e, rabibe fetlek bide xwe û hevek bilive û bibêje: Va ye min jî xwe gîhand cihê herî dûrê xwe! Li aliyekî west, ked, keser, şahî, hêvî û ligel van jî kemilîn û bilindbûna raman, hiş û dilê A; li aliyê din, keslanî, zexelî, genîbûn, tralî, kayîn û sextekariya B!
Jêder
1- SCHOPENHAUER (A.) Le monde comme volonté et comme représentation [Cîhan wek vînê û wek tesewirê] puf.1 rp : 203. 2 rp: 158. 3 rp : 394
2- NIETZSCHE (F.) Ecce homo [ Vaye mirov] folio. 4 rp : 183.
3- NIETZSCHE (F.) Le Gai Savoir [Zanîna şên] Livre de poche.5 rp : 218. 9 rp : 353. 11 rp : 229. 15 rp : 366. 23 rp : 339, 340.
4- NIETZSCHE (F.) La généalogie de la morale [Jenealojiya exlaqê] folio.6 rp : 45.14 rp : 84
5- NIETZSCHE (F.) Crépuscule des idoles [Hengur/Reşbelekiya pûtan] folio.7 rp : 38. 8 rp : 45
6- NIETZSCHE (F.) Ainsi Parlait Zarathoustra [Weha axivî Zerdeşt] GF. 16 rp : 72. 22 rp : 207.
7- NIETZSCHE (F.) Par-delà le bien et le mal [Ji derveyê qenc û xirabê] Livre de poche.12 rp : l75. 17 rp : 109,110. 18 rp : 111
8- NIETZSCHE (F.) La volonté de puissance [Vîna bûrhê] tel gallimard. 10 rp : 156. 13 rp : 88. 19 rp : 340,341. 20 rp : 338. 21 rp : 335.
Piştgirî jibo Philosophia Kurdî
Xwedevanên hêja, dilsozên zarûzimanê kurdî. Bi rêya vê sepana Paypal'e, hûn jî dikarin piştgirîya xebatên malper û kovara Philosophia Kurdî bikin û mil bidin xebatên me. Perê ku hûn bexşê malperê dikin, bi tevahî dê ji bo geşkirina malperê û çapkirina kovarê were xerckirin. Em hêvî dikin Philosophia bi nivîskar û xwendeyên xwe bibe xwedî temenekî dûr û dirêj, bibe çiraxek di şevên tarî ên kurdan da, hawaê ramîna philosophic li ber dilê rêber, serek û kargerên kurdan şîrîn bike, da ku ew jî bikanibin mîna ên milletên bi rûmet karê xwe rast bikin. Philosophiaê bi xweşî bixwînin, jê ra binivîsin û mil bibin xebatên wê...