Philosophia
Victor E. Frankl: 'Lêgerîna Mirov a li Wateyê'
Mahmut Ozçelik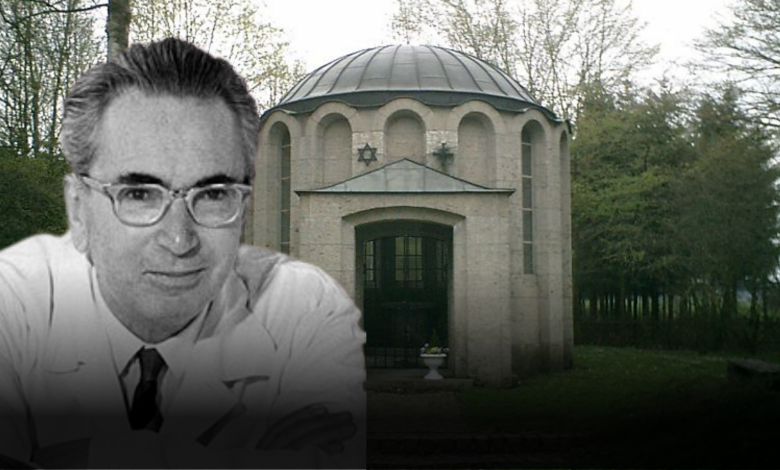 Lêgerîna Mirov ya li Wateyê ji hêla psîkolog/psîkîyatrîst Victor E. Frankl ve di 1945an de di nava 9 rojan de hatiye nivîsîn. Frankl mirovekî gelek êşkêş e. Bi salan di Kampa Komkirinê ya Auschwitzê de êsîr maye. Wî ji Vîyanayê bi trênê dibin kampa cihûyan ya bi kujtina mirovên bêguneh navdar e. Li wê kampê hezkiriyên xwe yên herî nêzîk -dê, bav, bira û hevjina xwe- di jûrên gazên kîmyewî de winda dike. Ew û xwîşka xwe xelas dibin. Ji xwe di pirtûka xwe ya navborî de – beşa yekem ya ji serboriyên çend salan ku di kampa mirinê de derbaskirî pêktê – wiha dibêje: "Ev, çîrokek hundirê kampa komkirinê ye ku ji hêla kesekî li wir mayî û serkeftina xelasiyê bi dest xistiye ve hatiye vegotin."(r. 17) Belkî jî ji ber vê karesata jiyaye dibêje "jiyan êşkişandine. Berdewamkirina jiyanê di vê êşa tê kişandin de dîtina maneyekê ye" ( r.9)
Pirtûk gelek bûyerên dilsotîner dihewîne. Serqisê Vîktor.E. Frankl di Auschwitzê de gelek îşkenceyan dibîne, bi hezaran mirov li ber çavên wî di odeyên gazên kîmyewî de tên fetisandin, şewitandin. Lê ew di nava bêtalihiyê de dîsa jî li ser piya dimîne. Di kampa êsîriyê de, di nava wê karesatê de hêviya dê rojekê rizgar bibe, hesta meraqkirinê qet ji hişê wî dernakeve. Ya wî li ser piya zindî dihêle 'hêvî û meraq' e. Ligel hemû bêderfetiyan jî di navbera êsîran de 'hestên henek û pekenînan' herdem zîl dide. Bi saya zindîmayîna hêviyê wiha dibêje; "Bi rastî tu girîngiya em ji jiyanê çi dixwazin tune bû, tişta girîng ya esasî diviyabû me bizanîbûya ka jiyan ji me çi dixwaze û ji vê wêdetir me vê ya bi yên "bêhêvî" bida qebûlkirin. Divê me dev ji pirsên derheqê ka jiyan ji me çi dixwaze berdana û em bifikiriyana ku em ji hêla jiyanê ve her saetê, her rojê di lêpirsînan re derbas dibin. (…) Di dawiya dawî de jiyan, ji pirsgirêkan re dîtina çareseriyên rast û ji bo her takekesî, bênavber bi cih anîna peywîr û berpirsiyarên ku ji bo her kesî li holê ye, ye. (r.92)
Ya ku maneyekê dide jiyana me armac û xebatên me yên ji bo civakê ye. Lê li vir Frankl me şiyar dike ku em li dû serkeftinan nebezin. Ji xebata ji bo armancekê re erê, lê ji rev û beza li pey serkeftinê re na. Mînak di pêşgotina ji bo çapa 73an wiha dibêje "Serkeftinan ji xwe re nekin armanc. Hûn çiqas vêya bikin armanc û veguherînin hedefekê, divêtiya ji destçûna wê ewqas zêde dibe. Çimkî wekî bexteweriyê, hûn nikarin li pey serkeftinê jî birevin; divê ew bi xwe derkeve holê, bi xwe pêk bê (…) (r. 14) Frankl dîsa wiha dibêje; "Wey li halê wî kesî ku di jiyana xwe de tu wateyekê, armancekê, hedefekê nabîne û ji ber vê sedemê berdewamkirina jiyanê bêwatê dibîne! (r.92) Li gorî Frankl wateya jiyanê di sê xalan de xwe dide der:
1. Bi afirandina berhemekê an jî bi pêkanîna karekî re.
2. Jiyana têkilî tiştekê an hevbandoriya bi mirovekî re. (Ev tişt dikare bicihanîna wekî qencî, duristî, rindîtiyê be an hezkirina ji xwezayê, hezkirina ji mirovekê be û hwd.)
3. Hewldana mirov bikaribe bi êşa bivênevê raselitî mirov bûyî re bijî. (r.125)
Frankl ji ber pîşeya xwe ya bijîşktiyê, demekê wekî bijîşk di "Kampa Mirinê" de jî tê xebitandin. Çimkî di kampê de mirov ne tenê ji ber îşkenceyê dimiriyan, di heman demê de nexweşiya wekî tîfûsê jî êsîr perişan dikirin. Piştî sê sal êsîriye V.Frankl bi hin hevalên xwe re tam plana revê çedikin ku birevin, dibînin ku va yê erebeya bi sembola Xaça Sor xemilî dixuye -Rêxistina Xaça Sor ya Navnetewî- hêdî hêdî ber bi kampa wan ve tê. Êdî dizanin ku ew dê ji mirinê xelas bibin û di nava hestên tevlihev de metelmayîn dimîne. Piştî çend rojan bi dengê top û tivingên artêşa Dewletên Mutefîk re dibînin ku alaya spî li asîmanan li ba dibe.
Mirov dema vê pirtûkê dixwîne carinan xwe ji bîr dike ku bûyerên li Kampa Auschwitzê qewimiye, dixwîne, çimkî tu dibê qey qala Hepsa Diyarbekirê ya dema cûntaya leşkerî ya 1980î dike. Min di got qey Viktor E. Frankl ev pirtûkên – çend hevok li jêr navê wan hatî kifşkirin- xwendiye û di bin bandora wan de pirtûka xwe nivîsandiye! Lê paşê ez lê varqilîm ku Frankl bi salan berî hefsiyên Diyarbekirê trajediya xwe jiyaye û bi xelasiya ji kampa mirinê re jî, ji bo mirovahî jê sûdê wergire, nivîsandiye: Pirtûkên ku bûyerên Hefsa Diyarbekirê vedibêjin û pir dişibin hin bûyerên Kampa Auschwitzê ev in: Auschwitz'ten Diyarbakır'a 5 No'luCezaevî, Sanık Ayaga Kalk, Hep Boyleydî Yaşamim. Wehşetên herdu aliyan bi her awayî dişibiyan hevdu. Tenê ferqek hebû, mehkumên Auschwitzê di şefeqê de bi darê zorê diçûn, di gelek kar û baran de tî û birçî dixebitîn û êvarê vedigeriyan kampa bi wehşetê dihat birêvebirin.
Wekî dawî, mirov dikare bibêje wateya jiyanê di "pêkanîna berpirsiyariyên me" de veşartî ye. Frankl wiha dibêje: Li esasî bê nihêrîn hetanî ku jiyan bi têgeha berpirsiyariyê neyê jiyîn dê azadî bi talûkeya bawerhişkbûnê re rû bi rû bimîne. A va yê ji ber vê sedemê pêşniyar dikim ku li Bîrdariya Azadiyê ya li aliyê Rojhilat, bila Bîrdariya Berpirsiyariyê ya li aliyê Rojava bê zêdekirin (r.147) Dixwazim nivîsê bi gotineke nivîskar bi dawî bikim: "Her tişt li hêlekê, mirov, ew 'heyîn' e ku Jûrê Gazan yên Auschwitzê îcat kiriye; lê ew 'heyîn' e ku bi duayên li ser lêvan an jî bi Shema Yisraelê tîk dimeşiya jûrê gazan jî." (r.148)
Mahmut Ozçelîk
Çavkanî: Viktor E. Frankl, İnsanın Anlam Arayışı, Okuyan Us Yayınları, 39. Basım, İstanbul, 2017. Ji îngilîzî bo tirkî: Selçuk Budak
Çavkanî: https://kurdishphilosophy.blogspot.com/
Piştgirî jibo Philosophia Kurdî
Xwedevanên hêja, dilsozên zarûzimanê kurdî. Bi rêya vê sepana Paypal'e, hûn jî dikarin piştgirîya xebatên malper û kovara Philosophia Kurdî bikin û mil bidin xebatên me. Perê ku hûn bexşê malperê dikin, bi tevahî dê ji bo geşkirina malperê û çapkirina kovarê were xerckirin. Em hêvî dikin Philosophia bi nivîskar û xwendeyên xwe bibe xwedî temenekî dûr û dirêj, bibe çiraxek di şevên tarî ên kurdan da, hawaê ramîna philosophic li ber dilê rêber, serek û kargerên kurdan şîrîn bike, da ku ew jî bikanibin mîna ên milletên bi rûmet karê xwe rast bikin. Philosophiaê bi xweşî bixwînin, jê ra binivîsin û mil bibin xebatên wê...