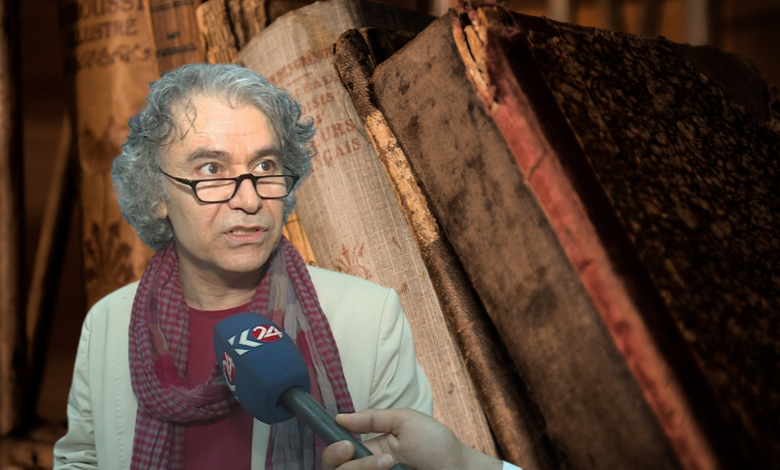 Romana Jan Dost ya bi navê ''Martînê Bextewer'' mirov dibêje qey ne romaneke ji çanda kurda ye, romana wî ji romanên kurdî cûdatir dixuye. Ji ber ku karekter-ên romanê (Her çiqas kincên wî ne ewrûpayî be jî), mekan, şêwaz û naverok bêhna romanên awrupayî jê tê, rehên vê romanê hinekî xwe ji kurdîbûnê rizgar kiriye, ango çêjeke dinê dide mirovî, dema ku mirov romanên romanûsên kurd ên dinê dixwîne, mirov fêm dike tehma kudîbûnê jê tê, ji ber ku di romnanên kurdî de, belengazî, slogan, komplexsa kêmxistinê-biçûkxistinê, bindestî, bixwenebawerî… hwd mirov dibîne, helbet naveroka romanên kurdî û romanûsên kurd giş ne wilo ne, di romanên kurdî de ên cûda û gelekî xweş û baş jî hen in. Belam, mirov dibêje qey Jan Dost romanûsekî biyanî ye, romana wî jî çêjeke biyanîbûnê da min, tehmek candeke dinê da min, hinekî ji çanda kurdî dûrketiye, ango roman xwe gihiştiye radeyeke dinê, lê dîsa jî çêja kurdî di ruhê romanê de heye. Mirov dikare wiha bêje tehma çanda kurdî û çanda biyaniyan di nav hevdu de strandiye. Bi kurtasî dema ku min ev roman qedand, çêjek romaneke biyanî da min, yanê tehmek romana kurdî neda min, heger dabe min jî kêm e.
Roman di navbera karekterên me Hansê kal û Martîn de derbas dibe, lê dostê Martîn ango Gustav Albus jî timî şîretan li Martîn dike, Hansê kal jî timî wî şor dike û disote û hercarê qala serpêhatiyên xwe dike û dilê Martînî timî dikelîne, û kelecana wî lê zêde dike, ji bo ku bide dû şopa kitêba bexteweriyê, lê hevalê wî Gustav jî timî wî ji vê rêyê bi dûr dixe ango nedixwest Martîn bide pêy vê xeyala vala. Belam,, Martîn li dû şopa kitêba bextewariyê bû, li dû pêga rastiyê û heqîqetê ketibû, loma jî gelek kitêb û rûpelên kitêbên dêran diqulipan lê bêsûde bû pêrgî hevdu nedihatin, paşê Hansê kal rêya bexteweriyê li ber Martîn dixîne. Mînak ji romanê: ''Dilê Martîn bi bihîstina peyva kitêbê re bi lez lê da û pirsî: – Çi kitêb?     – Navê wê 'El Ifade fî Iksîr El se'ade' ye. Wî camêrê ku min behsa wî kir ji min re carekê behsa wê kitêbê kir. Wî got eger yek wê bixwîne dest davêje qepera bexteweriyê û êdî tucarî xeman nas nake. Wî hin beş jê di kitêbên nav destên xwe de xwendibûn û nas kiribû ku felsefeyeke kûr di wê kitêbê de heye. Ew kitêbeke ku bextewerî daye nasandin û hiştiye çi kesê wê bixwîne bextewer bibe. Riya bexteweriyê ye ew. Çawa ku yek fêrî pîşeyekê dibe, ew kitêb jî mirov fêrî bexteweriyê dike. Nivîskarê wê ew ji xelîfeyekî misilmanan re nivîsî bû. Dibêjin ku şopa wê cara dawî li bajarekî osmaniyan ku navê wî Heleb e, hatiye dîtin. ''(Rp-22)

Karekterê me li dû heqîqetê, rastiyê bexteweriyê ketiye, loma jî timî digere û nasekine. Ji vê peregrefa jor dixuye ku Hans berê Martîn bi bexteweriyê vedike, jixwe roman hema hema ji vê peregrefê dest pê dike û bi vî hawî ger-gêra Martînî dest pê dike heta dawiya romanê jî ger-gêra Martînî wiha didome û di vê ger-gêrê de gelek tişt diqemin û gelek dîmen û karekterên romanê çê dibe. Lê karekterên me ên sereke Martîn û Hans e. Helbet di romanê de li gorî dîmenan karakter tên guhertin carinan di hin dîmenên romanê de Alberto û Gustav û hwd jî hene. Belam, Hans û Martîn bi rêya nameyan-peyaman dikevin têkiliyekê ango wilo dixuye carinan jî rasterast bi hevdu re diaxife . Martîn yekî kose ye û timî di rêwitiyeke derûnî de zîz dibe, berê derûniya wî timî tê guherandin. Di vê rêwitiya xwe de dibe şahidê gelek bûyeran, di her serpêhatiyeke xwe de dibe xwedî derûniyeke dinê, ango derûniya wî timî diguhere mîna tavên biharê. Martînê ne bextewar timî li pê pêga bextewariyê ye. Belam, şopgerîna bextewariyê gelek tiştan tîne serê wî, serê wî carinan tevlîhev dibe, ango dikeve fikrên şolî û fikrên wî tim tên guhertin, rêwitiya wî wilo didome. Martîn, him karekterê romanê ye, him jî nivîskarê romanê dixuye, wê çaxê dibe ku gelo karekterê me nivîskar bi xwe be ango Jan Dost be? Dibe ku romanûsê me ketibe dewsa karekterê xwe Martîn? Martîn him di romanê de dileyze û him jî rêve dibe, him şanogere û him jî derhênerê şanoyê ye. Him Şanogerê mirovahiyê ye û him jî derhenêrê mirovahiyê ye.
Di beşeke romanê de; xwendevanê îlahiyatê romanê dinivîsîne û serleheng jî Martîn e. Belam, Martîn bi xwe jî vediguhere nivîskarê romana Martînê Bextewar… Dema ku xwendevan vê kitêbê dixwîne dikeve nava romanê û roman vediguhere-vediguheze rasteqiniyê, ango roman weke ku rasterast qala rasteqîniyê bike, ango roman vediguheze rasteqîniyê yanê roman him tê nivîsandin û him jî rasterast tê jiyandin ango heman dimên di navenda hevdu de ye. Di vê rêwitiya ne bexteweriyê de xwendevan û Martin û romanûs giş di hemêza hevdu de tên strandin, rolên wan li bin guhê hevdu dikeve, di navbera rolan de kaosek heye-pêk tê… lê talî serleheng Martîn e. Di vê rêwitiyê de Xwendevan û Martin rasteqinîyê dijîn, paşê xwendevanê îlahiyatê tê li deriyê Martînî dixîne û dibêje ka kitêba Bextewariyê, Martîn jî kitêba bextewariyê rê wî xwendevanî dide.(Martîn wek Jan Dost dixuye, û xwendevan tê kitêba bexteweriyê ji Jan Dost re dipirse, esil di vir de Jan Dost xwe kiriye qehreman, wilo dixuye.
Qehremanê romana xwe û romanûs û karekterê romana xwe…). Ji ber ku xwendevan gava romanê dixwîne dawiya romanê nabîne, tiştek kêm dimîne û dixwaze rasterast ji Martînî bipirse, loma romana Jan Dost, romaneke rêwitiya wê nediyar e, timî xumamîbûn û şik û ne diyarî di hişê mirovî de dihêle. Loma jî ji hêlkê ve xwendevanê îlahiyatê vê romana ku aniha dixwîne, mîna ku berê qewimî be,mîna ku yek romanê bixwîne ango mîna ku bi devê kesê-n sêyem bên xwendin. Îcar dema ku yê romanê rave dike, yê romanê dixwîne, vê romanê vediguhezîne romaneke dinê, yanê roman di hundirê romanê de ye, weke mirov di neynikê de li xwe binêre. Carinan mirov dibêje qey yê ku romanê vedibêje (kesê-n sêyem, Martîn an jî nivîskar bi xwe ye, welew Martîn = Romanûs ) … ?
Dawiya romanê jî tenê ariyek, valahiyek û qalikê kitêba Ne Bextewariyê dimîne. Demêg Bextewarî lêgerîneke lê bextewarî him heye û him jî tune ye, welew bextewarî ne abadîne, tenê kêliyên ku tu di wê wextê çêjê jê distîne. Îcar li gorî romanê bextewarî tune ye, hebe jî deqên ku mirov tê de dijîne… talî karekterê me di vê rêwitiya xwe de, dikeve kulik û kevarên dîrokê û qala gelek bajar û welatan dike… di vê ger-gêra û rêwitiya xwe de dibe xwedî serpêhatiyeke tijî. Welhasil, yek pirtûkê dixwîne, û tiştên ku di romanê derbas dibe li ber çavan zindî dibe û tên jiyandin. Ango dîmenek di hundirê dîmênekê de dijî. Talî betewarî ne abadîn e û xemgînî jî ne abadîn e. Herdu têgeh hevdu diafirîne. Taliya talî di destê Martînê bextewer de ji ariyekê û valahiyekê pêvtirkê tu tişt namîne. Valahî, arî û tiştek nema.
Piştgirî jibo Philosophia Kurdî
Xwedevanên hêja, dilsozên zarûzimanê kurdî. Bi rêya vê sepana Paypal'e, hûn jî dikarin piştgirîya xebatên malper û kovara Philosophia Kurdî bikin û mil bidin xebatên me. Perê ku hûn bexşê malperê dikin, bi tevahî dê ji bo geşkirina malperê û çapkirina kovarê were xerckirin. Em hêvî dikin Philosophia bi nivîskar û xwendeyên xwe bibe xwedî temenekî dûr û dirêj, bibe çiraxek di şevên tarî ên kurdan da, hawaê ramîna philosophic li ber dilê rêber, serek û kargerên kurdan şîrîn bike, da ku ew jî bikanibin mîna ên milletên bi rûmet karê xwe rast bikin. Philosophiaê bi xweşî bixwînin, jê ra binivîsin û mil bibin xebatên wê...