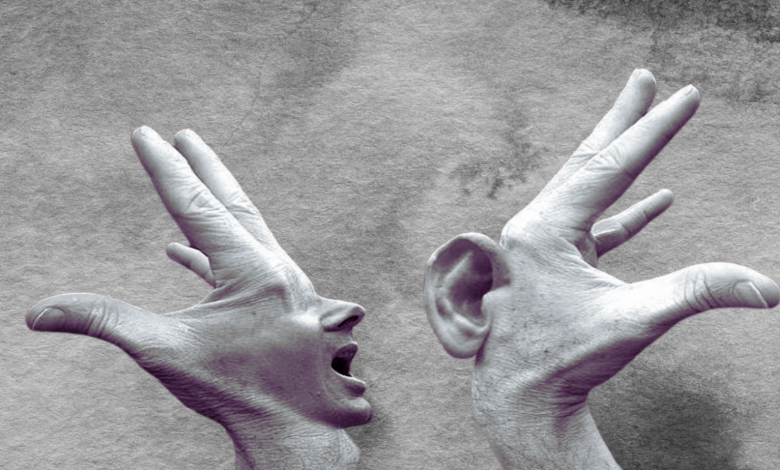 Konflikt (Nakokî)
Ji ber hinek nakokiyan, gelek malbatan mala xwe xerab kirine û dramayên gelek mezin jiyane. Ji ber nakokiyan gelek ol, rêxistin û îdeolojiyan bi hev û dû re şer kirine û di dîrokê de jî, bûne sebebê gelek pêvçûnan û wêrankirina miletan. Piştî hewqas karesetan hin neteweyên dinyayê têgihîştin ku, êdî bi vê şêwazê pêşveçûn pêk nayen û têgihîştina lihevhatin û famkirinê, baştirîn çareserî ye. Hate dîtin ku piştî lihevhatin û famkirina yên li dij, pêşketinên mezin diafirîne û jîyana însanan asantir dike; hem dibe sebebê pêşketina ferdan û hem jî bi tevayî di civakê de rihetiyeke peyda dike. Ji ber wê ye ku hin miletên dinyayê, li ser rêça lihevhatinê têgihîştineke peyda kirine û li gor wê jî, felsefeyên xwe yên jîyanê jî amade dikin. Mixabin hin miletên dinyayê, hê jî li ser kevneşopiya xwe ya serhişkiyê dimeşin û metod û fîlozofiya dijberiyê hilbijartine û bi vê hêza xwe, bandoreke neyînî li civakê dikin. Di rewşa wan miletan de, her diçe nakokiyên ku hene, zêdetir dibin û bihevketin dibe jiyana rojane, wekî li welatê Somalî, Sûdan, Sûrîye, Îraq û hwd.
Nakokî, li ser dîtinên cuda peyda dibe û nelihevhatin e. Di nav hemû neteweyan de nakokiyên curbecur dikarin hebin. Heta di nav malbatan û navbera malbatan de, hevalan û herwiha di navbera rêxistinan de jî meriv dibîne ku nakokî dê her hebin û ji xwe nakokî tunebe, pêşveçûn jî peyda nabe. Lê ya girîng ew e ku divê meriv ne ji bo nakokiyan tûjtir û zêdetir bike û wiha tevbigere, lê divê berewajiya wê were kirin û divê meriv rêya lêgerîna çareseriyê bibîne û nakokiyên ku di navbera mirovan û civatan de rû didin, kêmtir bike û bikaribe têgihîştineke hevbeş peyda bike. Helbet nakokî tu carî naqedin û heta ku însan hebin, dê nakokî jî her çêbibin. Peydabûna nakokiyan, di heman demê de dibe sebebê lêgerîna çareseriyan jî. Divê meriv ji çareseriyê re herdem vekirî be û daxwazî hebe, ku bikaribe pirsgirikên xwe çareser bike.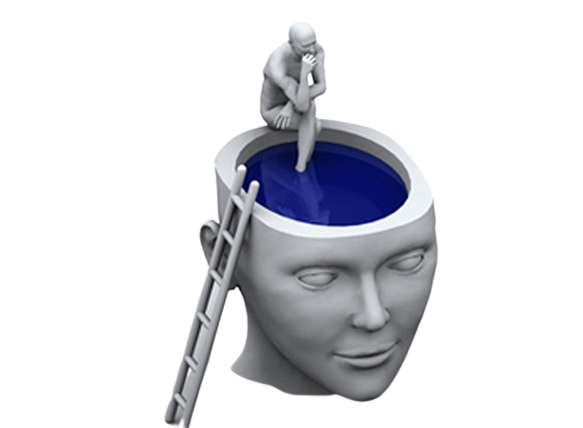 Nakokiyên navxweyî yên miletê kurd jî, ji demê kevin heta îro, zêdetir li ser lihevxistin û bihevketinan, ava bûne û pir caran hewqasî dijwar berdewam kirîne ku bûne sebebê gelek kuştinan. Nakokiyên ku di navbera kurdan de rû dane, êdî ji nakokiyan zêdetir bûne sebebê êrişkariyê û bêşert û merc, bûne dijberê hevûdu. Tevgerîna wan, dişibe şerê dijminan û her diçe tûjtir û dijwartir jî dibe. Carinan rewşên wisa peyda dibin, ku êdî kurd nikarin ji dûrve jî li hevûdu binêrin û silaveke bidin hevûdu. Bi tu awayî nikarin, ligel hev biaxivin. Pêvajoyeke wisa, tesîrê li civakê jî dike û di nav civakê de, dubendî û dijayetiya li hemberî hev dest pê dike û dibe sebebê xerakirinê û şikandinekî wisa çêdibe ku, êdî çareserkin jî her diçe zehmetir dibe.
Ji bo dijberiya rêxistinên kurdan, Divê rê û metodek nû were dîtin, da ku têgihîştineke nû peyda bibe û ya herî kêm, bikaribin bi hev re têkiliyê deynin û biaxivin. Divê meriv bikaribe, hindek xalan bibîne û di wan xalan de jî, hevpariyê bike. Nakokî; Çawa du tilî naşibin hevûdu, nakokî û dijberî jî hewqasî ji hev ciyawaz in. Çawa ku ciyawaz e, wuha jî xwedî wesfên taybet e. Carinan nakokî di bawerî û egoîzma mirovan de veşartî ye. Li gor nêrîn û awiran, reng diguhere. Nakokiyên ku dibin sebebê bihevketin û dijberiyan, girêdayî çanda meriv ya pê mezin dibe, rewşa civakê û têkiliyên mirovî ne. Herwiha sorkirin û coşandina nakokiyan jî, bi rewşa civakê re jî têkildar e. Ev hemû faktorên rêzkirî, dibin sebebên derketina holê ya nakokiyan û herwiha, sebebê kêmkirin yan jî zêdekirinana lihevxistin û dijberiya bi hevûdu re. Li gor wan nirxan, pê re zêde dibe ku mirov li hev bixe yan jî li hev were. Bi çi sebebê û bi çi astê dibe bila bibe, her nakokek bi serê xwe bêmamend e.
Mirov dikane bi xwe re jî nakok be û dikane di navbera du kesan de jî nakokî hebe. Di navbera kom, navçe, civak û neteweyan de jî nakokî derdikevine holê. Bi çi astê nakokî hebe û rû bide jî, li gel vê yekê jî, hemû cureyên nakokiyan, du şêwazên xwe hene ku pê re mezin dibin. Şêwazê lihevxistin yan jî lihevhatinê. Mirov dikane herdu rêyan jî helbijirîne û li gor wan jî fîlozofiya xwe ya parastinê ava bike. Rêya yekemîn, ew rê ye ku meriv dikeve nav wan nakokiyan û her diçe, bêtir dibe lîstikvanê nakokiyan; bêhiş û nebirewer nakokiyan tûjtir û wêrantir dike. Rîya din jî, li ser wan nakokiyan meriv bi hişyarî tevdigere, da ku meriv hay ji çalakiyên xwe hebe û ji bo çareserkirina nakokiyan jî, dikeve lêgerîna çareseriyan. Di dîroka kurdan de ji çareseriyê zêdetir, rêya yekemîn hatiye karkirin û şopandin. Ji ber wê jî nakokiyên navxweyî yên kurdan, her çûye zêdetir û geştir bûye. Hem di asta rêxistinî û sîyasetê de û hem jî di nav civakê de, êdî lihevsorbûn bûye rêyeke ku her alî li ser lihevxistinê, kirinên xwe mafdar dibîne.
Derenceya Nakokiyan
Eger li çareseriya nakokiyên ku di navbera ferd, kom û neteweyan de heye neyê gerîn, gelo dê çi bibe û ber bi kîjan aliyê ve pêşve biçe? Wekî nimûne em dikarin li ser nakokiyeke bifikirin, ku herdu alî çawa pirsgirêkên xwe yên nelihevhatî hel dikin yan jî pêşve dibin. Eger her du alî, bikarinin bi hevûdu re têkildar bin û biaxivin, tê wê wateyê ku herdu alî jî dixwazin hevûdu fêhmbikin û li ser hin xalên hevbeş bibînin û wuha jî tevbigerin. Wê gavê nakokî hel nebe jî, êdî ji xeteriyê derdikeve û ber bi çareseriyê ve diçe. Helkirina her nakokiyeke, bi serê xwe proseyek e ku heta herdu alî bikaribin ji hevûdu fambikin. Ya girîng ew e ku her du alî bikaribin li ser mijara ku bûye sebêbe nakokiyan biaxivin, ne ku li ser mijarên derveyê nelihevhatinê rawestin. Ya girîng divê sinorê axaftinê were dîyarkirin û nebe pirsgirekeke li ser kesayetiyê. Ji ber ku di nakokîyan de zêdetirê mijarê tê li ser xweyşexsîyet û pirî caran dide xuyakirin ku tevahiya hemû wesfên manewî û û derûnî ya kesekî ye. Îcar, axaftin ji mijarê derdikeve û ber bi şolîtiyê ve diçe, mirov bi dest axaftina şexsan dike û li sucdaran digere. Hin bîranînên berê jî, têne rojevê û xwedîşexsîyetî û bêşexsîyetî, dibe xala girîngtirîn mijarê. Bertekên ku li hemberî hevdu nîşan didin, dijwartir dibe û reaksîyon bi xwe re reaksîyonên dijwartir jî tîne. Hicûm û êrişkarî dest pê dike û bi hestên xwe yên diltenikî, tevdigerin. Êdî bi tu awayî nikarin bi hevdûdu re têkildar bin, axaftin û danûstandin diqede û ji wir pê ve, dikane her rûdanên xirab yên ku meriv qet lê nafikire derbikevine holê. Hemû helwestên wan yên li hemberî hevûdu, dibe nîşana neyarîyekî û bi çavên dijminan, li hevûdu mêze dikin.
Pirsgirêk Mestir Dibe
Gava nakokî zêdetir ber bi alozîyê ve diçe, her du alî hevûdu bi her awayî tawanbar dikin; wekî hov, diz, stemkar, bênamûs û hwd. Her wekî din her du alî jî dixwazin derodorê xwe berfirehtir bikin ku herkes baweriya xwe bi wan bînin. Di rewşa weha de rûdanên gelek xirab yê ku bê kontrol in dest pê dikin û dibine sebebê gelek ajewa û navtêdanê jî. Alîgir dixwazin bi hêza xwe civakê bidin fahmkirin û mafdariya xwe bi hêza xwe bidin pesendkirin. Guhdarîkirin û famkirin êdî namîne û her tevdan êdî êrişkirin e û dibe metodekî parastinê. Di nav siyasetê de wisa lê tê ku êdî her tişt di şerê mayîn û nemanê de ye. Li gor Erich Fromm î psîkiyatrîst: 'Şerên ku ji bo însanan dibin sebebê xirabiyan, ji aliyê serokan ve têne plankirin û ji bo armanca wan a ya şexsî dimeşe.'
Her mirov, her kom, her partî, her ol û her wekî din şaşîtiyan dikin û dê bikin jî. Tu kes bêşaşî nîn e û xetakirin, rastîya mirovayetiyê bi xwe ye. Herkes xeleletiyan dike, ji bo ku rastîyan li gor xwe bibîne. Lê ya girîng ew e ku mirov bixwaze helwesta xwe bi hevû du re parve bike û bi hev re têkildar be, da ku bikaribe helwest û dîtinên xwe bide guhdarîkirin. Ji alîyê etîkê ve jî, rastî ew e ku mirov bi hev re pirsgirêkan gengeşe bike û ji tecrûbe yên hevûdu sûd werbigre. Mirov divê xwedî li helwesta derkeve û helwestê xwe, bikaribe bide ravekirin. Hewce nake ku meriv wekî hevûdu bifikirin. Lê gava mirov wekî hevûdu nefikirin jî, divê ciyawazîtiya ramanan bête daxuyandin û were bersîvandin. Divê mirov bi hev re bi berdewamî têkildar be, da ku zêdetir bi dorfirehî li ser helwestan raweste. Ji bo ku meriv bikaribe bi hev re têkildar be, divê li hin regezan (prensîp) re lihevhatî be. Wekî guhdarîkirin, têgihîştin, lihevhatin, xweşbîn û fêhmber be. Ji bo pêkhatina vê yekê jî divê herdu alî bi hevre têkildar bin, li hev guhdarî bikin, nêrînên xwe bi hevdûdu re bişewirin û bergehên xwe bi hevdûdu re biguherînin, da ku bikaribin bi demkî be jî , bi çaveke din li dunyayê temaşe bikin.
Sultan Arslan
02.05.2015
Çavkanî
1- Konflikt og Kontakt / Kompendium 2000, CfK.
2- felsefevan.xyz / Li Gor Perspektîfa Psykologiyê Pêşketina Mirovan. Sultan Arslan
3- felsefevan.xyz / Têkiliya Pejirandinê. Sultan Arslan
* Ez vê nivîsa xwe diyariya malpera Rîya Teze dikim û bi hêvîya ku Rîya Teze herdem bibe alikar ji bo têgihîştineke netewî û palpişta çareserkirina nakokiyên navbera kurdan. Serkeftî bin.
Ji https://kurdishphilosophy.blogspot.com/ ê hatiye wergirtin.
Piştgirî jibo Philosophia Kurdî
Xwedevanên hêja, dilsozên zarûzimanê kurdî. Bi rêya vê sepana Paypal'e, hûn jî dikarin piştgirîya xebatên malper û kovara Philosophia Kurdî bikin û mil bidin xebatên me. Perê ku hûn bexşê malperê dikin, bi tevahî dê ji bo geşkirina malperê û çapkirina kovarê were xerckirin. Em hêvî dikin Philosophia bi nivîskar û xwendeyên xwe bibe xwedî temenekî dûr û dirêj, bibe çiraxek di şevên tarî ên kurdan da, hawaê ramîna philosophic li ber dilê rêber, serek û kargerên kurdan şîrîn bike, da ku ew jî bikanibin mîna ên milletên bi rûmet karê xwe rast bikin. Philosophiaê bi xweşî bixwînin, jê ra binivîsin û mil bibin xebatên wê...